Who is the villain in Ms. Marvel?
We're two episodes into Ms. Marvel, and the show's true villain has yet to be revealed. Or has it? Like I said before, the ending of episode 2 already teased who the villain is, and it might not be who you think. Put differently, we'll probably discover the identity of the Ms. Marvel antagonist next week, even though it might not be immediately clear that we're looking at the story's villain.
Before we talk about the Ms. Marvel villain, I'll warn you that spoilers follow below. You should watch both episodes on Disney Plus before reading any further.
We already saw the Ms. Marvel villain
Episode 2 gave us a familiar Marvel story. Like Peter Parker in various Spider-Man movies, Kamala Khan (Iman Vellani) has started training with her powers. And she performed another good deed, saving someone in danger despite not fully knowing how to control her powers.
Ms. Marvel episode 2 also went deeper into Kamala's family, both current and past. And we got to see what the daily life of this Muslim teenager is like, without the added complication of unexplained superhero powers. And it's this part of the story that might have quietly revealed one of the Ms. Marvel villains.
If you thought that the Department of Damage Control (DODC) were the bad guys, you'd be wrong. They'll undoubtedly complicate things for Kamala, but they'll hopefully fix a few big MCU plot holes in the process.
The real villains of Ms. Marvel are the ones who acted as saviors in the final scene of the episode. I'm talking about Kamran (Rish Shah) and Najma (Nimra Bucha). They are probably part of the Clan Destine, which will try to use Kamala and her new powers for their own agenda.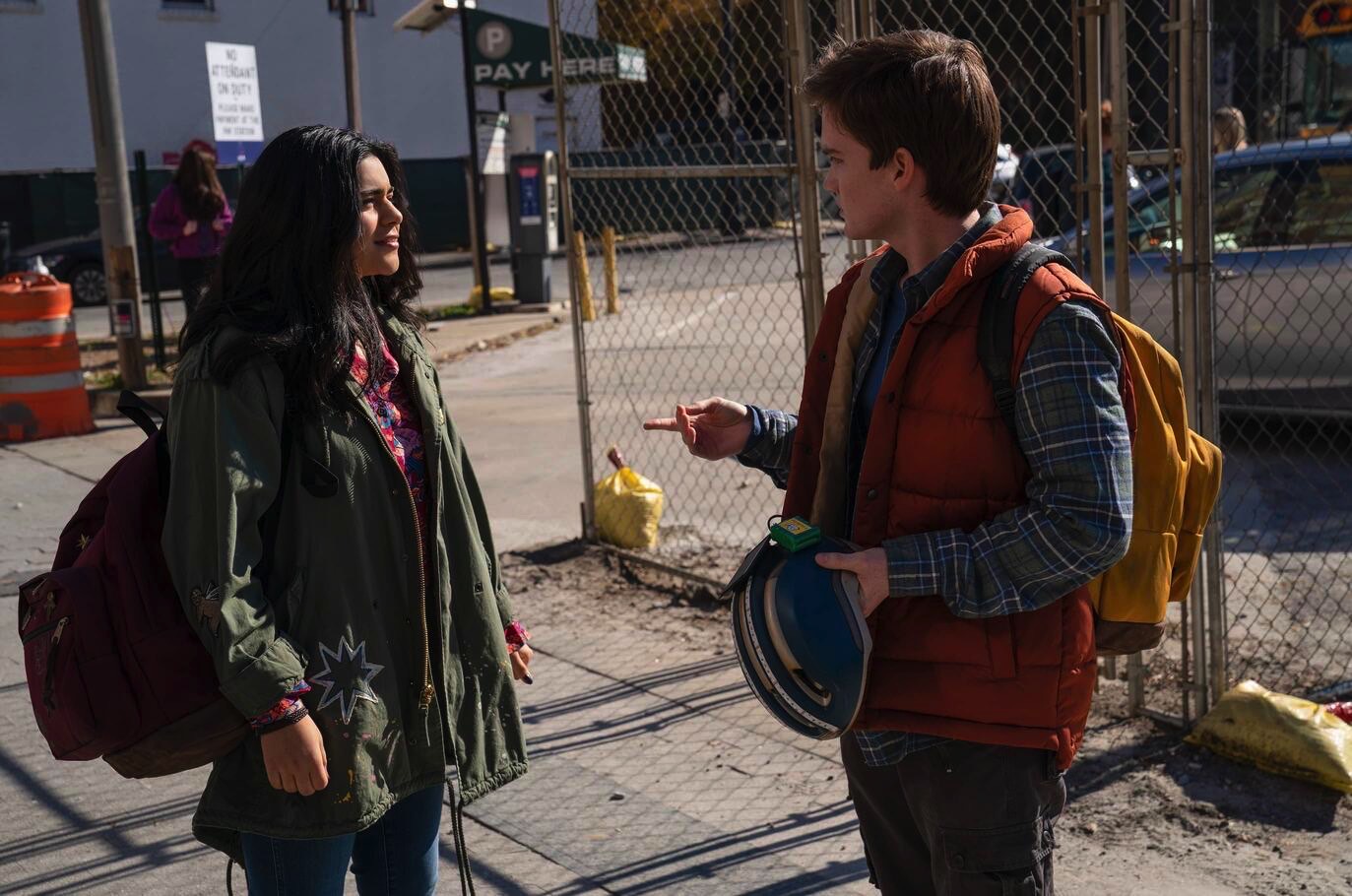 Who are the Clan Destine?
We haven't met the Clan Destine before in the MCU, so we're looking at the introduction of a brand new villain. It's actually a team of villains, given that there's a family here that's trying to recruit Ms. Marvel.
Fans of the Ms. Marvel comics already know the new MCU TV show on Disney Plus isn't a perfect adaptation of those stories. For example, Kamala's powers are different in the MCU than in the comics. The villains might fit the same bill.
As MurphysMultiverse explains, Kamran is an Inhuman in the comics. But we're not likely to see Inhumans in this TV show.
Instead, Kamran and Najma are Djinn, a term already mentioned in the show. In the comics, the super-family Clan Destine are Djinn descendants. Given the loose adaptation of the comics, the Clan Destine might be the Djinn villains of the Ms. Marvel TV show.
What makes them villains? We haven't yet discovered that, as the first two episodes do not offer any details about their ambitions.
It's very clear, however, that Kamran wanted to get close to Kamala and introduce her to his mom. Somehow, they knew that Kamala had activated her powers. And they have been tracking her ever since.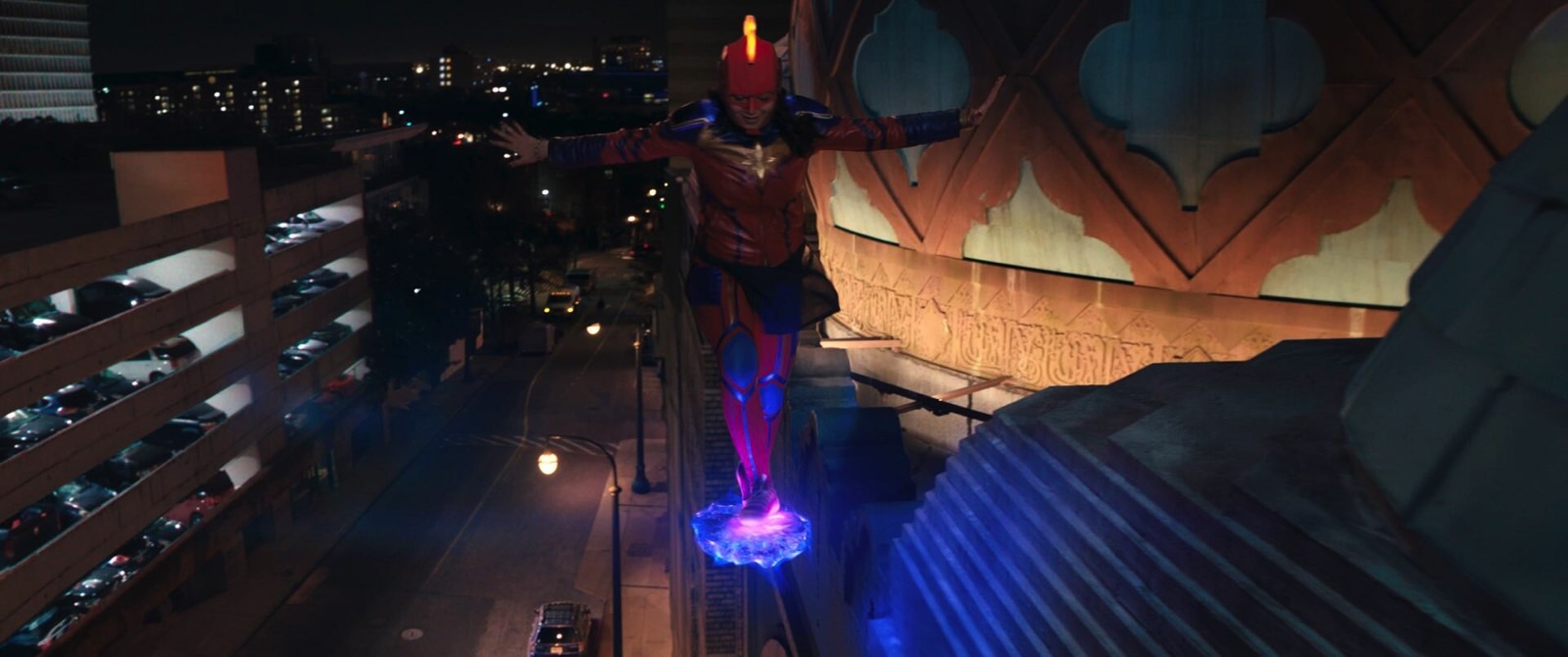 What do the leaks say?
It so happens that we have a Ms. Marvel plot leak that mentions the Clan Destine. And it says that they're the show's main villains.
The spoilers dropped on Twitter a few weeks ago from a lesser-known insider. The person said that Kamran is a Clan Destine member, and his family is called Djinn. They want Ms. Marvel's powers to awaken more Kree-Humans hybrids. That's because the Djinn are actually of Kree origin.
The Ms. Marvel villains will reportedly tie directly into Secret Invasion and The Marvels, according to the same source. That's why they might be so exciting.
These plot spoilers have yet to be confirmed, but it certainly looks like we're heading in that direction. Ms. Marvel episode 3 premieres next Wednesday, June 22nd, on Disney Plus.
---
More Marvel coverage: For more MCU news, visit our Marvel guide.
Deadly Heat Wave's Lesson: 'This Is the Future We All Face'
Sweltering in temperatures 40 degrees Fahrenheit higher than normal in a city where air conditioning isn't common, Papaefthimiou tried every possible last-ditch effort to help keep residents cool and healthy.
There were the jury-rigged misting stations at public parks, stadium shelters kept open through the night and the hundreds of calls Papaefthimiou and her staff made to subsidized housing managers begging them to check on elderly residents.
Amid it all, she remembers one thought piercing through the 116 F heat: "Oh, eff, this is what climate change does. This is the future we all face."
Nearly one year after that heat dome, emergency managers, doctors and even transit systems across the Pacific Northwest say they are taking lessons learned from the unprecedented event to prepare for this summer as climate change increases the likelihood of similar heat domes occurring again.
"It was something that we knew we needed to be preparing for and had put in grant applications for mitigation measures, but when it came, it was just very sobering," said Lara Whitely Binder, head of climate preparedness in Washington's King County.
To understand just how unusual the heat dome's impact was, it's best to look at the numbers. An analysis by the Centers for Disease Control and Prevention found that during May and June of 2021, 3,504 people went to emergency rooms for heat-related illnesses in the Department of Health and Human Services' Region 10 areas, which encompasses the Pacific Northwest.
On June 28, when temperatures peaked at 116 F — 42 degrees higher than the average daily maximum temperature for the region — there were some 2,779 emergency room visits for heat-related illnesses. On the same date one year earlier, there were just nine emergency visits for heat.
'Damage control'
Ultimately, more than 160 people died from extreme heat in Oregon and Washington, many of them because they remained in spaces without air conditioning or other means of cooling down.
Dr. Alex St. John, an emergency physician at Harborview Medical Center in Seattle, worked just one shift during the heat dome but says the emergency room was as intense as it had been during the first days of the coronavirus pandemic.
"It just felt like there were more patients than we could possibly stay on top of, and we were in a damage-control mode where we were just trying to make sure that all of the sickest people were getting the major treatments they need," he said.
One of those patients was an elderly woman who came into the emergency room with a core body temperature of 104 degrees — dangerously hot and close to suffering from fatal heat stroke. To rapidly cool her down, St. John zipped her up to her chest in a black body bag usually meant for corpses and filled it with ice.
St. John did his medical training in Arizona, where he would treat heat illness patients by putting cold, damp cloths on their skin. In the nine years he has been practicing in Seattle, he said he only had to treat a handful of heat-stressed patients and never anyone in such dire straits. He had only heard of using body bags to treat heat stroke days before, when a colleague mentioned exasperation at having to use it themselves.
Though unconventional, the trick saved the woman's life. St. John said he wouldn't hesitate to reach for a body bag to treat heat stroke in the future, but he worries that higher temperatures could one day become so bad and prolonged they would strain the capacity of the hospital cafeteria's ice machine.
"It was really surreal to be at work in Seattle and having to see patients in worse conditions than I had seen in the Sonoran Desert taking care of people," he said.
'Environmental heat is an anomaly'
While excessive heat would force health impacts in any region, last year's heat dome was particularly dangerous because residents and municipalities are not used to such high temperatures in the Pacific Northwest.
Many don't have air conditioning — including Seattle's own real estate.
During the heat dome, "cooling stations" were set up in just three community centers, in part because the city's other 21 don't have air conditioning, said Emergency Planning Coordinator Lucia Schmit.
"Our response was stymied by the fact that the infrastructure in our city has been built, essentially, to retain heat because environmental heat is an anomaly," she said.
Those cooling centers were not highly utilized and focus groups since the summer have shown there is a need for cooling centers catering to unique populations. Families with young children want to go to cooling centers in their own neighborhoods where their kids can run around and play, while elderly residents would be more likely to visit centers with quiet areas. People experiencing homelessness, meanwhile, need centers where they can access foods and services.
But catering to all of those different needs can be tough when schools and other city property in neighborhoods don't have air conditioning, either. What's more, the heat dome last year hit while pandemic-related closures meant many library locations were not open, but Schmit said the city and library system are now looking at whether libraries could help folks cool down on hot days.
"We are very bound by the fact that we just don't have many air-conditioned spaces," she said.
Emergency planners in King County, which includes Seattle, hit similar obstacles. Emergency Management Director Brendan McCluskey said his team started working with private businesses like Petco to ensure that residents had places to go, even with their pets, to get cool.
The county also had to open its first-ever, 24-hour cooling shelter when emergency managers realized that temperatures were not cooling down in the evenings as they usually would.
McCluskey said the county was lucky that the heat dome happened between coronavirus waves, so it was able to use a shelter originally set up as a place where people with Covid-19 could isolate as a cooling center instead.
"That area was not being used, so we quickly repurposed it to allow people to seek shelter from the heat," he said.
'A failure of our entire community'
Back in Portland, Papaefthimiou, who is now the city's chief resilience officer, also found that the cooling centers were underutilized — something she attributes to a lack of understanding among the community that high heat can be dangerous.
She worries that low-income folks without their own transportation did not want to wait outside in the heat for a bus ride to a cooling shelter or didn't want to pay for the fare, and so opted to stay home instead. Following the heat dome, the TriMet bus system created a new policy that it would not collect fares from riders traveling to or from cooling shelters any time the state or county issues a heat emergency.
"The people who passed away mostly did not seek help, as far as we know," Papaefthimiou said. "They just thought that they would stay home and be OK and nobody checked on them. It was a failure of our entire community."
For this summer, Portland is hoping to engage residents at every level on the importance of heat safety. They are looking to work with community groups to help set up cooling shelters in neighborhood churches or other places where residents might feel more comfortable. The misting stations that were improvised last year will become permanent fixtures at neighborhood playgrounds, too.
City messaging around heat will include not just the fact that heat kills but also reminders that people should check in on their neighbors and family members who may need help.
What's more, the city has decided that it will activate National Weather Service wireless emergency alerts to personal cellphones during heat waves reminding people of ways to stay cool.
"If you are trapped in a sea of heat, that bus is like a lifeboat, it is the thing you have to get on board to be safe, and you can't be charging people fare to get on the lifeboat," Papaefthimiou said.
'Right to Cooling'
Vivek Shandas, director of the Sustaining Urban Places Research Lab at Portland University, said he believes last summer's heat dome was a wake-up call to city residents and emergency managers alike.
"I had been working on heat for 15 years, and it was years of talking to folks and getting laughed out of the room when I talked about heat waves because people would say, 'We will never have heat like that, we have other things to prioritize,'" he said. "Heat never really got much play until last year."
Shandas said he thinks people will be more cautious in the heat after last year. But while he applauds the city effort to implement more cooling centers in future heat waves, he said he hopes there will be more systematic changes to increase access to cooling in homes.
One such change comes from a study measuring temperatures inside Portland's public housing units. Several people living in such units died during the heat dome, and now the city and the housing authority are partnering with Portland State University on a project to install temperature sensors in rooms and hallways of public housing units. The sensors will also warn residents when the spaces get dangerously hot.
"Right now we do not have a good system to alert folks about what they are experiencing in their homes — which can often be hotter than the outdoor temperatures," Shandas explained.
The Oregon Legislature, too, has already taken steps to protect people from future heat events. Lawmakers this March passed a bill limiting restrictions that landlords and homeowners' associations can place on portable cooling devices. The legislation, known as the "Right to Cooling" bill, also creates a $34.5 million state program to distribute air conditioners and filters to needy residents during emergencies.
State Sen. Kayse Jama (D) said during the heat dome he heard from constituents who said they were trying to stay cool but "afraid of being evicted" by landlords who said window units were a safety hazard if they fell down.
"We needed to act quickly and immediately to make sure that the next heat wave we can save lives and protect our vulnerable populations," he said.
Reprinted from E&E News with permission from POLITICO, LLC. Copyright 2022. E&E News provides essential news for energy and environment professionals.