How about the TV? This view is not so linear, but interest in streaming media service subscriptions is also stabilizing. Networked TV provides opportunities for advertisers: wide coverage and voluntary advertising consumption is increasing.
As we all know, 2020 is the year when global consumers cut linear TV cables and flock to video consumption Networked TV (CTV) Selected. the reason? Coronavirus disease. After years of being presented only as a "trend", the ever-changing (viewing) behavior and technological advancement now (eventually) ensure that smart TVs are more firmly anchored in the "connected" living room than ever before.
Consumers watch TV less and less during regular broadcast times: they decide what content and time to watch.In the United States, which is usually a good reference for the future development of Europe, streaming media Almost 9 out of 10 Video content provided through CTV. Among this group of CTV viewers, especially those who are young and usually difficult to reach, 91% will watch advertisements displayed around these online videos.
Although the penetration rate of the European market is not as high as that of the United States, Europe is currently a fast-growing market for CTV. To understand the most important trends, check out the three infographics below that contain the latest European data in the CTV field. In the five largest markets in Europe, 50% of households have TVs that can be connected to CTV, which is equivalent to the 61.5 million households you can cover as a brand!
What is striking is that the voluntary "advertising consumption" of CTV users is increasing. There are two reasons. First, consumers believe that connected TV advertising is not as destructive as linear TV advertising. CTV advertisements are usually short and sweet, and offer skipping options.
The second reason is interest Subscribe to video on demand Services such as Netflix and HBO (SVOD) seem to be saturated.Consumers are "tired from subscribing" and are turning to CTV to watch more fresh videos Video on demand-Platforms (VOD), such as Rakuten TV, YouTube, Pluto.tv and Samsung's TV+. And advertising just makes them bargain.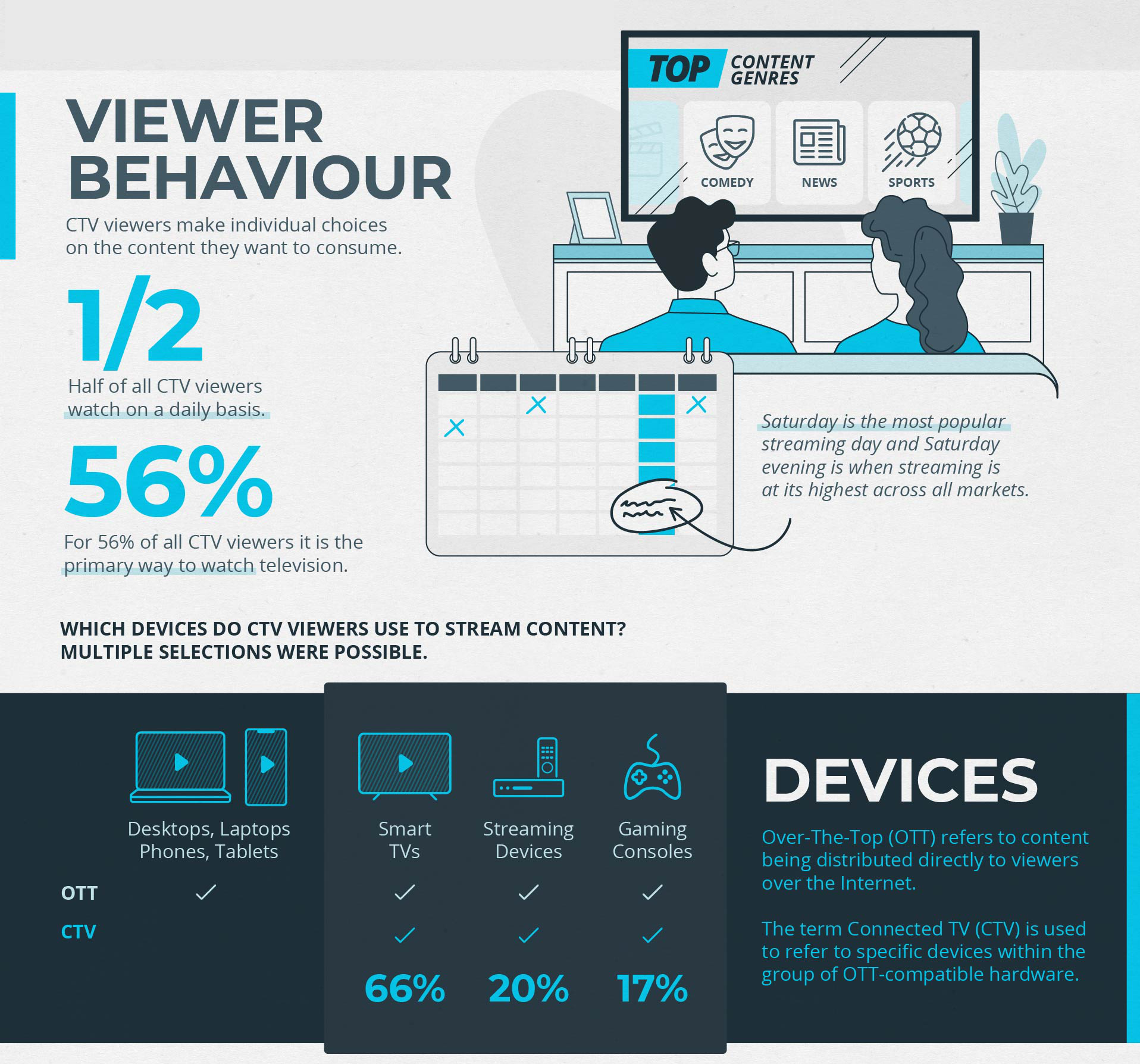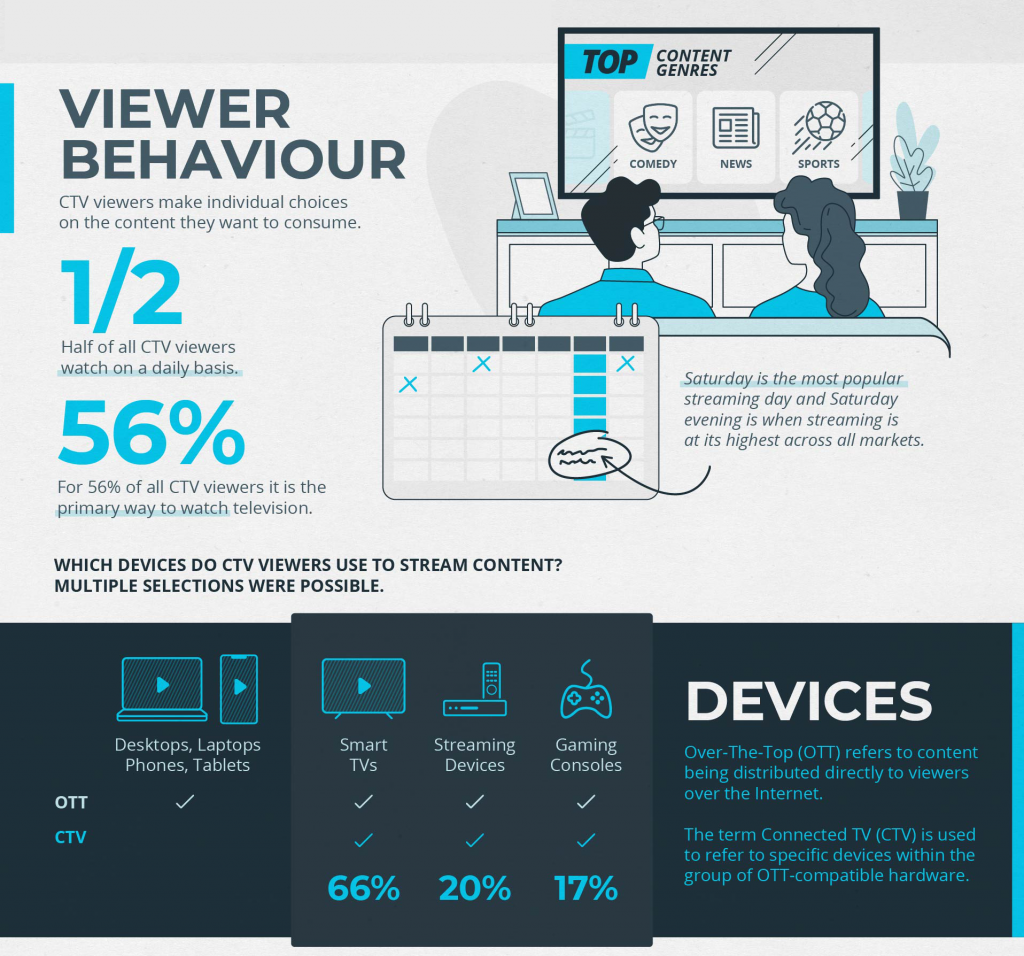 The huge market potential associated with the ever-increasing number of Internet-connected TV screens and advertising costs far lower than traditional commercial TV rates has resulted in more and more advertisers hoping to reach large-screen TVs through CTV advertising sales. Advertisers are busy locating and testing all new ad formats, and slowly shifting their budgets from TV to online video and CTV to reach the desired audience.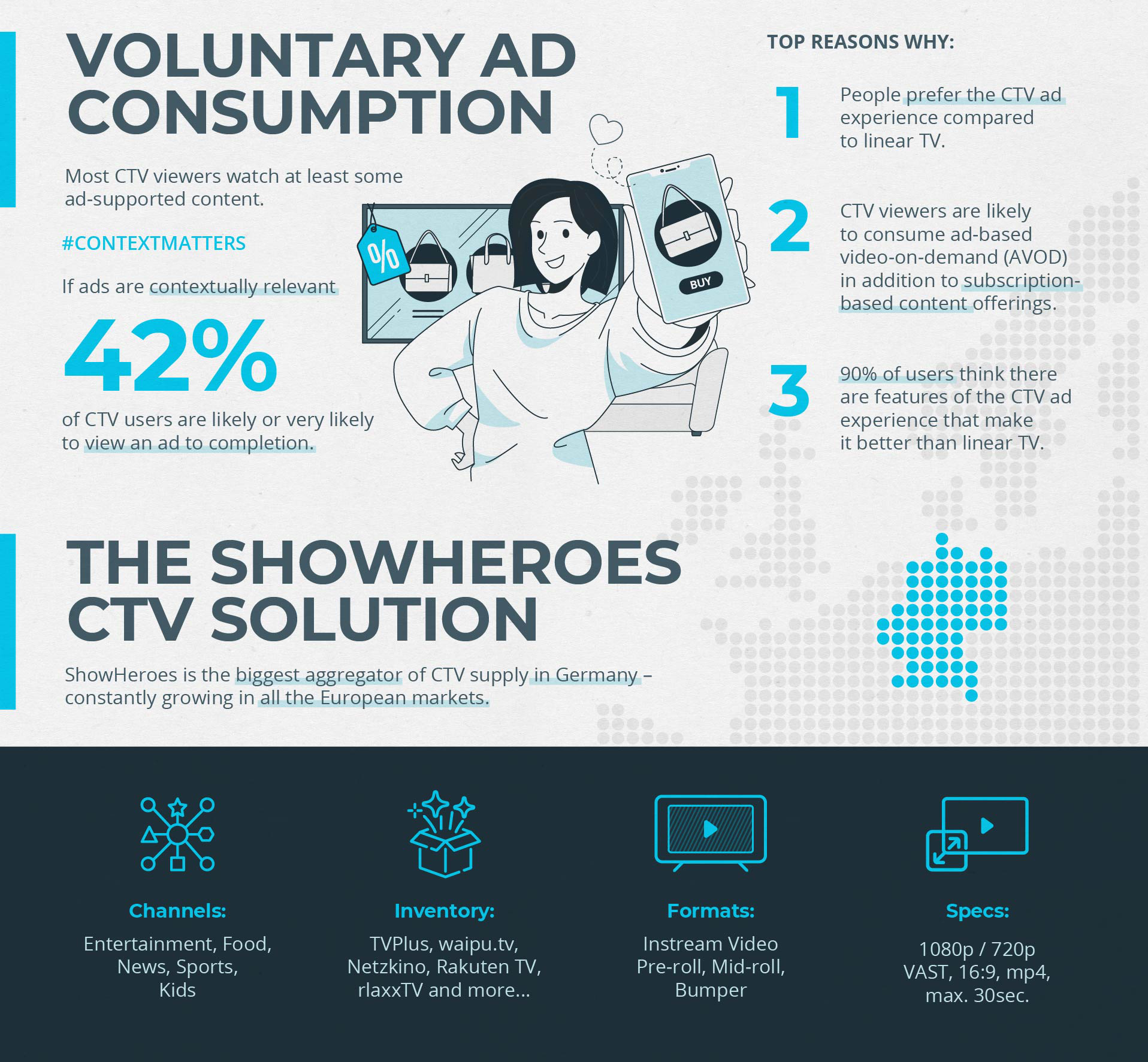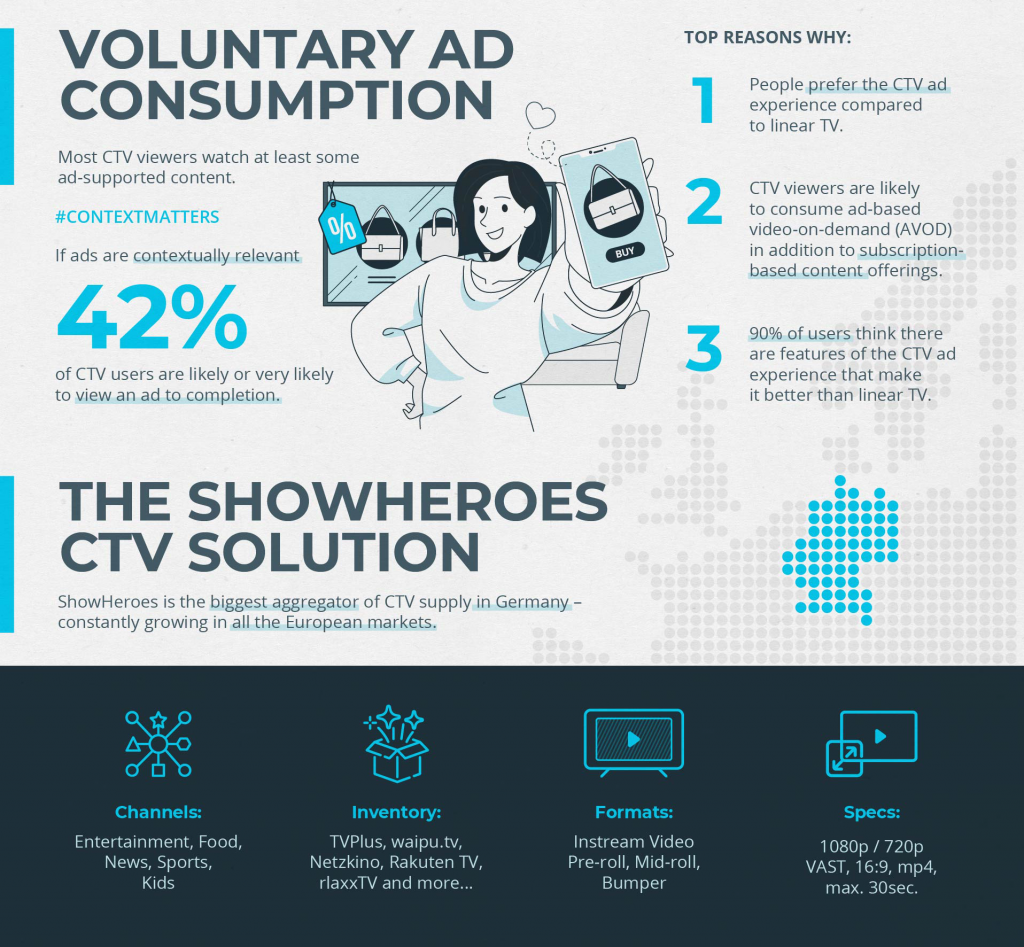 On the supply side, a rather diverse landscape stands out. Each provider has its own method, format and rate.Considering the huge difference, this is certainly not that strange equipment CTV covers: smart TVs, streaming media devices and game consoles. Each type of device has different configurations and functions. In order to maximize the potential of CTV, the European market is working hard to introduce scalable and unified solutions and standards. This is very much needed. The VAST standard is currently the most widely used standard, but it cannot meet the requirements of advertisers in the field of verification and fraud prevention.
Another important theme that exists in the market is the so-called consent management. In other words, how to request permission from the user? How to request permission from the user? Currently, two different methods are used. When consumers install their device or access the CTV user interface for the first time, the hardware manufacturer asks for permission. But it is also possible that the service provider is responsible for the consent part.
The details have not yet been finalized, but the (technical) possibility of CTV certainly exists and the potential is huge. You just need to have courage. Earlier I wrote here that G-Star dare. 30% growth in company performance Ad recall Can be achieved by comparison Programmatic video ad And YouTube.Thanks in part to CTV's commitment, G-Star has successfully reached more than 6,600,000 independent users, YouTube and deployment Programmatic video advertising. When I look at the European characters in our own ShowHeroes group, I see View rate Of the more than 11 million ad impressions we generate every month, more than 90%.