Snoop Dogg, Justin Sun Up Jack Dorsey's Web5 by Saying they Are Working on Web6
Key takeaways:
Snoop Dogg and Justin Sun have stated that they are working on Web6.
Jack Dorsey had earlier announced that TBD was working on Web5 on the Bitcoin Network.
The founder and former CEO of Tron, Justin Sun, has announced via Twitter that he is working on Web6.
Mr. Sun's Tweet comes on the backdrop of Twitter's Jack Dorsey announcing that TBD, a subsidiary of Block (formerly Square), was working on building Web5: an extra decentralized platform. Justin Sun's tweet making the announcement can be found below.
#web6 for me https://t.co/bjPKxLt9UL

— H.E. Justin Sun 🅣🌞🇬🇩 (@justinsuntron) June 11, 2022
Snoop Dogg Is Also Working on Web6.
Similarly, legendary rapper, producer, and NFT collector Snoop Dogg also took to Twitter to announce that he, too, was working on Web6.
U can smell it.

— Snoop Dogg (@SnoopDogg) June 10, 2022
Jack Dorsey Announces TBD is Building an Extra Decentralised Web5 on Bitcoin
As earlier mentioned, Justin Sun's and Snoop Dogg's Tweets on working on Web6 were inspired by Jack Dorsey's announcement that TBD was building an extra decentralized Web5 on Bitcoin.
When announcing the new project, Mr. Dorsey explained that Web5 would most likely be his and TBD's most significant contribution to the internet. He also added that he was proud of the team at TBD.
this will likely be our most important contribution to the internet. proud of the team. #web5

(RIP web3 VCs 🤫)https://t.co/vYlVqDyGE3 https://t.co/eP2cAoaRTH

— jack (@jack) June 10, 2022
More on TBD's Web5 that Focuses on User Data and Identity
Web5, as envisioned by TBD and Jack Dorsey, is an extra decentralized internet that puts users in control of their data and identity.
According to TBD, the internet is missing an essential layer linked to personal identity. The TBD website further explains how identity will be vital for Web5 and personal data.
We struggle to secure personal data with hundreds of accounts and passwords we can't remember. On the web today, identity and personal data have become the property of third parties.

Web5 brings decentralized identity and data storage to your applications. It lets devs focus on creating delightful user experiences, while returning ownership of data and identity to individuals.
No New tokens With Web5
Mike Brock, Lead at TBD, further reiterated that Web5 would not have any additional tokens to invest in as is usually the case with Web3.
Let me clear this up right now, everybody: No. There are no tokens to invest in with web5. Kthx.

— Mike Brock 🫂 (@brockm) June 10, 2022
Crypto Community 'Corrects' Jack Dorsey That it Should be Web6.
On a lighter note, crypto community members have been wondering what happened to Web4 for Jack Dorsey and the TBD team to jump to Web5 immediately.
One crypto community member known as @WallStreetPro has questioned whether Mr. Dorsey and the TBD team made a mathematical mistake as the project's website suggests that Web5 is the product of Web2 multiplied by Web3. He goes on to correct the former CEO of Twitter, as seen in the following tweet.
Hey @jack, your math is off!
(web2)(web3) = (web6) -> 2×3=6
Just saying. 😏 pic.twitter.com/3VjsSPFYzp

— WallStreetPro (@wallstreetpro) June 10, 2022
[Feature image courtesy of TBD.website]
Malaysia plans record $18 billion subsidy spend in inflation fight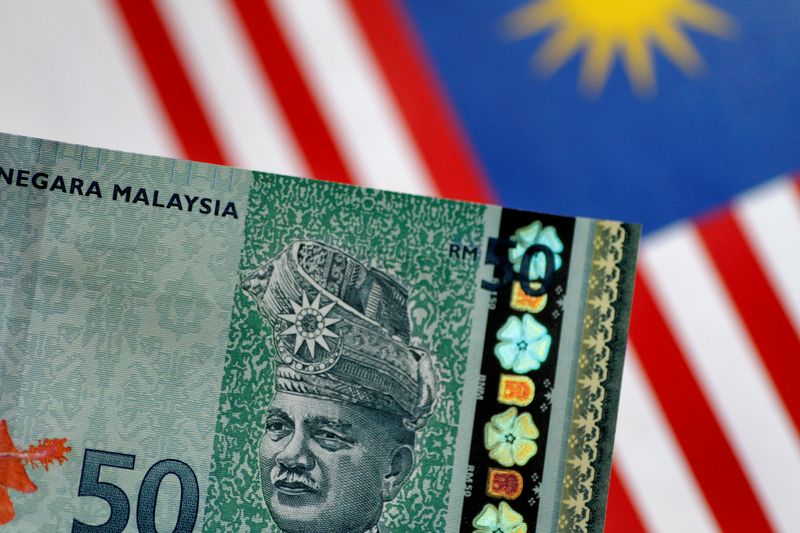 © Reuters. A Malaysia Ringgit note is seen in this illustration photo June 1, 2017. REUTERS/Thomas White/Illustration/Files

KUALA LUMPUR (Reuters) – Malaysia is expected to spend 77.3 billion ringgit ($17.6 billion) in subsidies and cash aid this year, the largest amount in history, to help temper the effects of rising prices, its finance minister said on Saturday.
Prices of goods have jumped in Malaysia in recent months due to supply chain disruptions, labour shortages and the impact of war in Ukraine. Food inflation rose 5.2% from a year earlier in May, the highest since November 2011, government data showed this week.
Malaysia is projected to spend 51 billion ringgit on consumer subsidies including for fuel, electricity, and food, assuming that commodity market prices remain at current levels, Finance Minister Tengku Zafrul Aziz said in a statement.
The government will also distribute 11.7 billion ringgit in cash aid, and 14.6 billion ringgit in other subsidies, he said.
Malaysia said on Wednesday it would disburse nearly $400 million this month to help households cope with rising food and living costs.
Earlier this month, it said an increase in government revenue from rising commodity prices was insufficient to offset an expected spike in subsidy spending this year.
($1 = 4.4000 ringgit)
China's central bank, BIS set up renminbi liquidity arrangement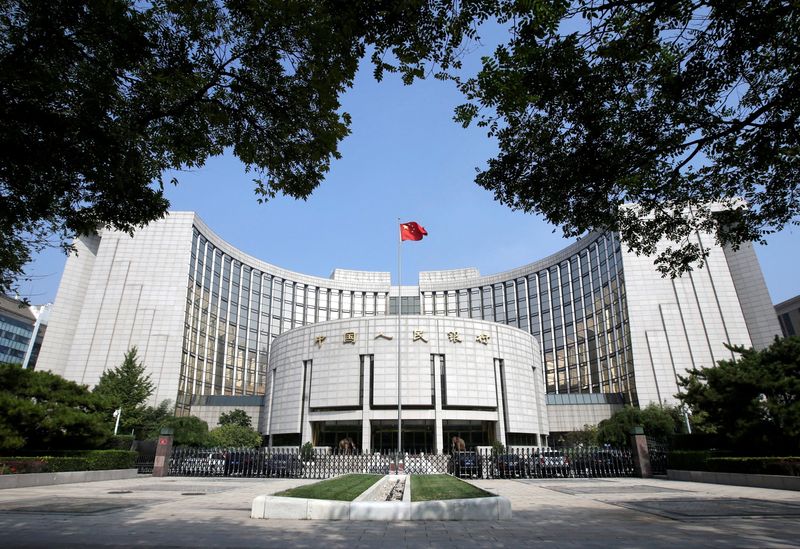 © Reuters. FILE PHOTO: Headquarters of the People's Bank of China (PBOC), the central bank, is pictured in Beijing, China September 28, 2018. REUTERS/Jason Lee

SHANGHAI (Reuters) – China's central bank said on Saturday it had signed an agreement with the Bank for International Settlements to establish a Renminbi Liquidity Arrangement (RMBLA) that will provide support to participating central banks in times of market fluctuations.
The People's Bank of China (PBOC) said the arrangement's first participants, in addition to the PBOC, would include Bank Indonesia, the Central Bank of Malaysia, the Hong Kong Monetary Authority, the Monetary Authority of Singapore and the Central Bank of Chile.
Each participant will contribute a minimum of 15 billion yuan ($2.2 billion) or the U.S. dollar equivalent, it said. The BIS said in a separate statement that the funds could be contributed either in yuan or U.S. dollars, and that they would be placed with the BIS, creating a reserve pool.
($1 = 6.6878 renminbi)
Bitcoin Electricity Consumption Down by 25% Since Early June
Bitcoin's energy consumption has reportedly declined drastically since only three weeks ago. Estimates from the Cambridge Bitcoin Electricity Consumption Index on Friday show that the network now consumes more than 25% less power than it did at the start of the month.
According to the index, Bitcoin's current electricity consumption is approximately 10.65 gigawatts. That's down from the 14.34-gigawatt estimate recorded on June 6th.
At these levels, Bitcoin estimated annualized power consumption now sits at 93.33 terawatt-hours – down substantially from May's high of 150 terawatt-hours.
The estimates are based on a "profitability threshold" that uses "different types of mining equipment as the starting point," according to the index's methodology page.
This puts Bitcoin's energy consumption back below Argentina (125 TW/h) and Norway, but still greater than that of Finland (82 TW/h)
Bitcoin's power consumption primarily stems from its proof of work consensus mechanism. The mechanism incentivizes Bitcoin "miners" to consume electricity in a race to construct Bitcoin's next block. The winner earns a fixed number of Bitcoin.
That said, when Bitcoin's price falls, miners become less profitable. This disincentivizes less efficient miners from staying online, which can lead to reduced power consumption and hash rate.
This month, Bitcoin's price dropped below its previous all-time high in 2017. Its hash rate rapidly declined in short order, despite charting an all-time high just two weeks ago.
A recent report from Arcane research found that public miners cumulatively sold off more Bitcoin than they generated in May. The selloff is expected to be higher in June.
SPECIAL OFFER (Sponsored)
Binance Free $100 (Exclusive): Use this link to register and receive $100 free and 10% off fees on Binance Futures first month (terms).
PrimeXBT Special Offer: Use this link to register & enter POTATO50 code to receive up to $7,000 on your deposits.
---