Revlon Files for Bankruptcy, Another Fiasco for Ron Perelman
Revlon, the cosmetics giant controlled by the billionaire Ron Perelman, and whose reins he handed to his daughter Debra in 2018, has filed for bankruptcy protection. It is the latest blow to Perelman's empire following years of headlines about his shaky financial position.
In a statement, the company partly blamed its liquidity problems on supply-chain issues and inflation, adding that "the Chapter 11 filing will allow Revlon to strategically reorganize its legacy capital structure and improve its long-term outlook."
Perelman acquired the business in 1985, but over time it racked up more than $3 billion in debt.
As of March 31, Perelman's firm MacAndrews & Forbes controlled more than 85 percent of the company's stock, according to public filings. Some of those shares have been pledged as collateral for his business' other debts, the filings said.
Revlon's woes have been an additional anchor on MacAndrews & Forbes' performance. As of Thursday morning, the makeup business' stock had fallen 85 percent in just 12 months.
The news will do little to improve perceptions about Perelman's financial standing, as the billionaire has been aggressively ditching assets for years.
A profile in The New York Times in January highlighted some portions of the ongoing fire sale—as the selloff has been viewed externally—including a pair of jets and art valued in the tens of millions of dollars. But it didn't answer core questions about just how bad things had become for Perelman, or whether his overall balance sheet is at risk.
Also in January, the billionaire offloaded one of his Hamptons mega-estates for $84 million, more than $30 million less than its original asking price.
Perelman argued in the fall of 2020 that the selloff was closer to an ordinary restructuring than a fire sale. "Like most American businesses, MacAndrews and Forbes and its portfolio businesses were hit hard by the coronavirus pandemic," he wrote in a statement. His spokesperson insisted to Bloomberg News that Perelman remained "committed to his considerable philanthropy."
But last summer, Perelman lost the naming rights to a residential college at Princeton University that had been conferred after he and Debra pledged $65 million in 2018. (She graduated from the Ivy in 1996.)
A source familiar with the matter previously told The Daily Beast that the Perelmans had not made any payments toward the pledge, and the university declined a request to renegotiate the payment schedule.
Perelman, whose spokesperson declined to comment, has retained the naming rights to a performing arts center under construction near the World Trade Center, which is slated to open in 2023.
As for Revlon, the company said as part of the bankruptcy filing that it "expects to receive $575 million" of debtor-in-possession financing that will enable it to continue operating day-to-day.
"Today's filing will allow Revlon to offer our consumers the iconic products we have delivered for decades, while providing a clearer path for our future growth," Debra Perelman said in the statement.
In a January review of the business' credit strength, Moody's noted that Revlon had "very high leverage" and cash-flow weaknesses that were "negatively affected by shifting consumer buying preferences away from department stores, high competition, and reduced spending on certain beauty products amid the pandemic." The ratings agency said there was no certainty about "when the company's operations will meaningfully improve even though the company is aggressively reducing costs."
Revlon laid off large numbers of workers in 2020, which it said at the time would lead to more than $100 million in annual savings by the end of this year.
The company has been stunted by its slow adaptation to the digital age. As of 2018, e-commerce accounted for just 2 percent of Revlon's overall sales. That figure quickly shot up to 20 percent by 2020, the company said, though the growth clearly wasn't enough to offset its liabilities.
The looming question for Perelman: Which of his assets might fall next?
Australian Energy Industry Calls for Scrapping of 'Complicated' Grid Transmission Proposals
Australian companies and peak bodies in the energy sector have called on regulators to scrap "overly complicated" proposals on transmission access that may adversely affect the energy market.
The Energy Security Board (ESB) has developed an Integrated System Plan to adjust controls and investment incentives in energy transmission as more and more renewable energy zones have been added to the grid.
The plan will determine which generator gets priority in the transmission queue and how much they need to pay.
Regulators have been concerned that new renewable energy projects are not bringing more new clean energy to the system but displacing existing sources and worsening congestion in the transmission network.
However, Elizabeth Molyneux, the general manager of energy giant AGL, said the ESB's plan needed further modelling to figure out if there were still congestion issues requiring immediate attention.
In addition, Jonathan Upson, the head of policy of Tilt Renewables– Australia's largest owner of wind and solar generation, said that wholesale electricity prices are subject to volatility and currently stay at extremely high levels.
Therefore, he said regulators should focus on avoiding any rule change or policy that could cause wholesale electricity prices to become more volatile.
Meanwhile, the Australian Aluminium Council said the plan had many design features and complexities that were not resolved and provided with enough details.
The council's CEO Marghanita Johnson said the above issues might further increase risks or hinder investments and would not necessarily result in better overall efficiency and cost-effectiveness for the energy market.

Sharing a similar view, Clean Energy Council director Christiaan Zuur said the models included in the ESB policy paper could not sufficiently judge the market impacts caused by the plan.
"We would caution the ESB from further over-complicating an already complicated system by the introduction of an investment timescale mechanism," Zuur said.
Regulatory Uncertainty Cause Difficulties for Investors
At present, many investors are facing difficulties due to uncertainty in regulations and lengthy project timelines.
A report by Clean Energy Council showed that new renewable energy investment in 2021 was down 29 percent from 2020 and 70 percent from 2018.
Energy regulators said that their proposals would improve investment certainty and provide more funds to technologies that could deliver new forms of energy to consumers and enhance the reliability and cost-effectiveness of power supply.
However, AGL said the congestion zones with connection fees and a proposed "transmission queue" outlined in the regulators' proposals would cause energy generators to pass on costs to customers.
AGL's general manager also said many other ESB processes and market rule changes that would improve the energy market were still not finalised.
"AGL believes those should be prioritised over a reform of open access at this time," she said.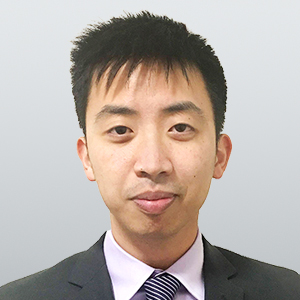 Follow
Alfred Bui is an Australian reporter based in Melbourne and focuses on local and business news. He is a former small business owner and has two master's degrees in business and business law. Contact him at alfred.bui@epochtimes.com.au.
Schools' 'Woke Agenda' Causes Children 'Climate Change Anxiety': Australian Senator
An Australian Liberal Senator has accused the education department of bringing children "climate change anxiety" as she called out the "strong left-wing bend" across the school system.
The comment comes as radical climate protesters continued the mass disruption in Sydney's Hyde Park after bringing the CBD to a standstill on Monday, aggravating the police force in Sydney and the New South Wales (NSW) government.
Police on Monday arrested ten Blockade Australia protesters, including a 22-year-old woman who used a bike lock to chain herself to the steering wheel of her rental car to block traffic at the Sydney Harbour Tunnel.
Blockade Australia spokesman Jonah Sabtay told the Australian Associated Press that the protests were meant to demonstrate the disruption caused by the "climate collapse," as he blamed Sydney's economy for the problem.
Liberal Senator Hollie Hughes condemned the activists' actions as "completely irresponsible and disruptive."
"It was almost laughable when you saw the girl that put a bike chain around her neck … to then drink from a non-reusable water bottle and I'm pretty sure she wasn't driving an Eevee. So the hypocrisy is alive and well with these people," she told Sky News Australia on Tuesday.
Left-Wing School Agenda Driving Activism
Hughes, who got into trouble last week for saying the education system is run by Marxists, attributed young people's "climate change anxiety" to the "woke agenda" across the school system.
She said it's "dangerous" for students to be told of the assumed "catastrophic impacts that are about to occur on their lives or their futures are doomed."
"There is a very strong left-wing bend, anyone that denies that either doesn't have kids at school or aren't saying what's happening even with the curriculum."
The outspoken Liberal senator added that such school content results in students voting for the left-wing Greens when they leave school.
Labor MP Matt Thistlethwaite echoed Hughes' sentiment on the Blockade climate protesters' disruption but disagreed that the group's actions are a result of the school system.
"There's absolutely no evidence of that at all," he told Sky News Australia, "I see from the teachers that are teaching my kids in the community that I represent that they work very, very hard."
"I think that you and your party have learned the lesson from the election and that is that Australians do want stronger action on climate change. They want greater integrity and politics and women want more rights."
In response, Hughes said while many people consider climate change actions very important, "a lot of people don't want to pay for it either."
"We could have affordable, reliable baseload power through a renewable system. That'd be great. But the technology just doesn't exist and no one is being honest and upfront about that."
Environmental Activists Continue to Protest in Sydney
Meanwhile, NSW Premier Dominic Perrottet criticised the climate activists' actions as "disrespectful" and warned they won't be tolerated.
"It has to stop, the police are out in force today and they'll make the arrests and my expectation is they will face the full force of the law," he told Sydney radio 2GB.
NSW Police Minister Paul Toole called the protesters " professional pests."
"I'm furious. The public are furious," he told the Nine Network.
Blockade Australia spokesman James Woods said on Tuesday the protest will continue all week.
"Resistance will continue. Blockade Australia will again take to the streets tomorrow, to continue disrupting Australia's destruction where it began," he said in a statement.
Follow
Nina Nguyen is a reporter based in Sydney. She covers Australian news with a focus on social, cultural, and identity issues. She is fluent in Vietnamese. Contact her at nina.nguyen@epochtimes.com.au.
NYC and Washington Run Out of Monkeypox Vaccines: Officials
New York City and Washington have run out of monkeypox vaccine doses on the same day they began to offer them to gay and bisexual men, officials say.
In less than one day, New York City's 1,000 monkeypox vaccine doses were allocated to eligible New Yorkers, according to a letter sent to Gov. Kathy Hochul by New York state Sen. Brad Hoylman, Manhattan Borough President Mark Levine, and city council member Erik Bottcher.
"We are writing to urgently request that you work with the Centers for Disease Control and Prevention (CDC) to procure additional doses of the monkeypox vaccination for New York City," the letter's authors said.
The officials said they were grateful that a monkeypox vaccination site opened in Chelsea, "but the two hundred doses available was entirely inadequate to meet the demand."


The online appointment booking system registers no available appointments at the time of publication, and the officials said many eligible New Yorkers were turned away from the clinic where "wait [times] were extensive."
"Clearly, New York City has the greatest need in the country for monkeypox vaccines, and the State must do everything in its power to stop the spread and protect all New Yorkers," they said.
Washington similarly ran out of vaccine doses, according to the district's Department of Health.
"When additional doses become available, the vaccination scheduling portal will reopen," the D.C. health department said on Twitter. "Stay tuned to DC Health's social platforms for updates."
When additional doses become available, the vaccination scheduling portal will reopen. Stay tuned to DC Health's social platforms for updates.

— DC Health (@_DCHealth) June 27, 2022
LGBT Community 'At-Risk': Officials
New York City has more than 700,000 LGBT people, the largest population of any large metropolitan area, and with monkeypox being primarily transmitted among gay and bisexual men, the New York officials told the governor there was an urgent need to secure more doses.
"With such a substantial at-risk population, the fact that New York City has received a one-time allocation of merely 1,000 doses (being distributed over five days) is unacceptable," they said.
Figures from the CDC show that New York state has a large number of cases nationally, with state health data showing that 30 of the 32 cases are clustered in New York City.
Although anyone can contract monkeypox, it is currently mostly spreading among the LGBT community, particularly men who have sex with men.