Regulators Need to Establish Whether MEV Is Illegal: BIS Report
The Bank for International Settlements has published a new research paper comparing MEV to illegal market manipulation in traditional markets.
Key Takeaways
A new Bank for International Settlements research paper has likened MEV to illegal market manipulation in traditional markets.
The paper suggests that regulators must establish whether MEV is illegal and whether current insider trading provisions apply to the activity.
The bank for central banks also suggested that permissioned blockchains based on trusted intermediaries with publicly known identities may tackle MEV.
The Bank for International Settlements has suggested that new regulatory approaches may be needed to address market manipulation by blockchain miners and validators.
BIS Likens MEV to Illegal Market Manipulation
MEV seems to have become a new subject of interest for global financial institutions.
A new research paper published by staff members of the Bank for International Settlements Thursday has likened maximal extractable value (MEV) in permissionless blockchains to illegal market manipulation, including prohibited activities such as front-running by brokers in traditional markets. To begin combating this alleged manipulation, the paper has suggested that global regulatory bodies must "establish whether value extraction by miners constitutes illegal activity."
The paper, titled "Miners as intermediaries: extractable value and market manipulation in crypto and DeFi," explains MEV and its implications for "blockchain-based finance," and draws regulatory implications for miners and the broader crypto industry. MEV refers to the profits miners or other parties earn by extracting value from blockchain users by leveraging their discretionary power to sequence or reorder transactions within blocks. Typically, MEV affects blockchain users interacting with decentralized, fully on-chain applications such as automated market makers and money markets. By leveraging this power, miners can front-run, back-run, and "sandwich" unsuspecting users' transactions to extract extra profits by manipulating, for example, the prices of assets on decentralized exchanges. 
Commenting on MEV, the bank for central banks stated in the paper that it represents "illegal front-running by brokers in traditional markets." It also argued that "MEV is an intrinsic shortcoming of pseudo-anonymous blockchains, and that addressing "this form of market manipulation may call for new regulatory approaches to this new class of intermediaries." 
Concerning the potential implications of MEV on blockchain-based finance, the bank said there are "several open questions on whether current regulation on insider trading is directly transferable to MEV." Regardless, regulators should not "uncritically accept" the claims developers and miners make about decentralization to "shield themselves from legal liability," the paper argued.
In conclusion, the BIS wrote that MEV and related issues may be tackled in permissioned blockchains based on networks of trusted intermediaries whose identities are public. "Here, because the identity of any attacker would be known, it could be held accountable under regulation," the bank said.
Disclosure: At the time of writing, the author of this piece owned ETH and several other cryptocurrencies.

The information on or accessed through this website is obtained from independent sources we believe to be accurate and reliable, but Decentral Media, Inc. makes no representation or warranty as to the timeliness, completeness, or accuracy of any information on or accessed through this website. Decentral Media, Inc. is not an investment advisor. We do not give personalized investment advice or other financial advice. The information on this website is subject to change without notice. Some or all of the information on this website may become outdated, or it may be or become incomplete or inaccurate. We may, but are not obligated to, update any outdated, incomplete, or inaccurate information.

You should never make an investment decision on an ICO, IEO, or other investment based on the information on this website, and you should never interpret or otherwise rely on any of the information on this website as investment advice. We strongly recommend that you consult a licensed investment advisor or other qualified financial professional if you are seeking investment advice on an ICO, IEO, or other investment. We do not accept compensation in any form for analyzing or reporting on any ICO, IEO, cryptocurrency, currency, tokenized sales, securities, or commodities.

See full terms and conditions.
What Is MEV? Ethereum's Invisible Tax Explained
By leveraging their discretionary power to sequence transactions within blocks, miners can extract value from decentralized application users on Ethereum, greatly diminishing the user experience and threatening the stability of…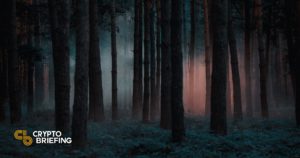 Full Decentralisation in DeFi is Illusory: BIS Report
News



In its latest quarterly review, the Bank for International Settlements (BIS) has claimed that decentralization in decentralized finance (DeFi) is an illusion and argues that policymakers should leverage this to…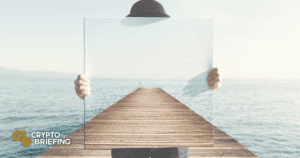 BIS Chief Urges Trust in Central Banks
Agustín Carstens, the general manager of the Bank for International Settlements, has argued that cryptocurrencies and decentralized finance are inherently risky and that "when a crash happens and money is…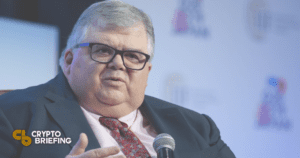 BIS Innovation Hub to Develop DeFi Products in 2022
News



The Bank for International Settlements Innovation Hub is turning its research focus toward developing "DeFi" products, despite the bank's suspicious stance toward the industry. The BIS to Dabble With DeFi…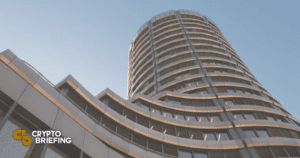 Binance CEO Changpeng Zhao on crypto skeptics: 'no need to ignore them'
Bitcoin has been called just about anything and virtually "nothing" by skeptics over the years.
If you did a little checking, you would note that perhaps the most bile towards the revolutionary technology maybe coming from what Binance CEO Changpeng Zhao calls "experienced and respected crypto skeptics."
So how does the crypto market "address" this group of influential personalities and experts?
In his latest blog published on Friday, Zhao says "walk a mile in their shoes", get to understand where their perspective has formed. Importantly, why take everything to heart when this is all normal and expected behavior.
"Being protective and defensive doesn't always come from a maligned place. Good-faith actors want to protect their users and community. Central banks, regulators, and financiers, in most cases, want to avoid risk and provide security. So when people ask me how I deal with trusted, respected professionals admonishing crypto, I try to walk a mile in their shoes," he wrote.
Don't take 'everything to heart', CZ says
You have heard it all, you are engaging some of them – and clearly, they seem not to understand what crypto is. Instead of 'ignoring' their criticism, try to understand their views from the perspective of "their experience and position."
This is how you end up extracting value from whatever criticism they advance.   And once you do that?
"There's no need to ignore them or take everything to heart once you've dug a little bit deeper," Zhao advises.
There is a lot one can take from the Binance chief's take on crypto critics and how to go about getting to know that what they say comes from a certain point of view.
In a nutshell, blockchain technology is disruptive technology – and like any other new technology that actually disrupts – it's more likely than not to be met with some skepticism from those who might feel threatened by it.
You can read all of CZ's argument on the Binance blog.
BIFI Price Prediction as Beefy Finance Crawls Back
The BIFI price has crawled back as yield-optimizing blockchain projects bounce back. Beefy Finance's token is trading at $0.0082, which is a few points above the intraday low of $0.0077. The current price is about 92% below the highest level in 2021. As a result, its total market cap has crashed to more than $37 million.
Yield optimizer token jumps
Beefy Finance is a leading player in the decentralized finance (DeFi) industry. Its business model is that it offers a multi-chain yield optimizer that allows users to earn compound interest on their crypto holdings. 
By comparing yields of various platforms, Beefy then selects the coin with the biggest yield. It simply maximizes returns from various liquidity pools and automated market-making projects. Beefy is compatible with the leading blockchains like Fantom, BNB Chain, Polygon, Avalanche, and Arbitrum among others.
According to DeFi Llama, the total value locked in Beefy Finance has been in a downward trend. It has crashed from an all-time high of over $1.22 billion to the current $259 million. This decline is in line with that of other DeFi protocols.
BIFI is the governance token for Beefy Finance. The BIFI token has jumped in the past few hours as other yield optimizers rebound. For example, YFII price has jumped by more than 300% in the past two days. Similarly, Yearn Finance has also jumped. Other DeFi tokens like Uniswap and AAVE have also rallied.
This performance is mostly because of the overall rebound of cryptocurrencies and US equities. The Dow Jones index has rallied by more than 3%. Another reason is that investors are simply buying the dip after the coin crashed hard in the past few months.
BIFI price prediction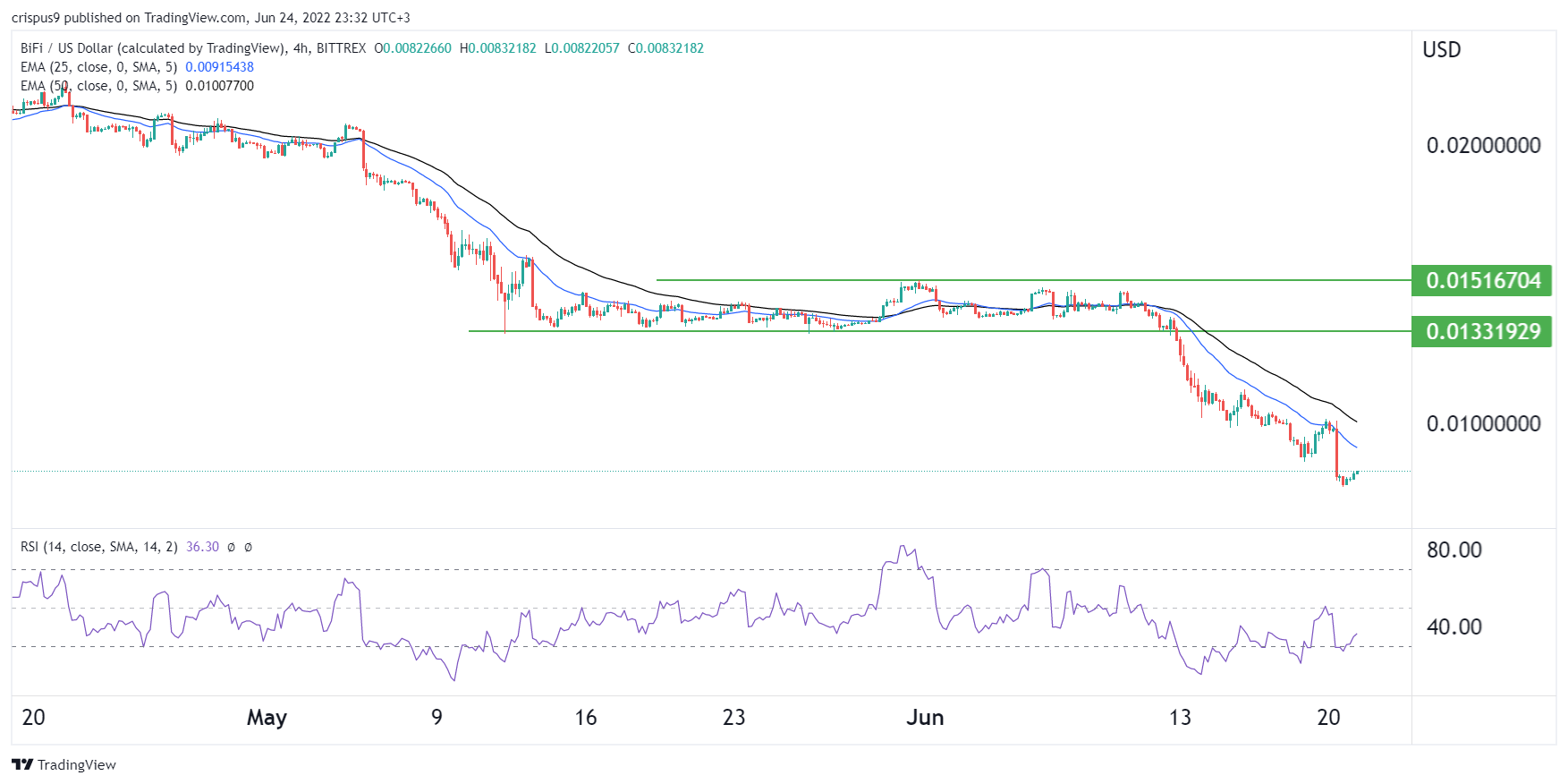 The four-hour chart shows that the BIFI price has been in a strong bearish trend in the past few months. The sell-off accelerated after the coin moved below the important support level at $0.0133, which was the lowest level in May. It has also crashed below the 25-day and 50-day moving averages.
Therefore, Beefy Finance price will likely continue falling as bears target the next key support level at $0.0070. A move above the resistance at $0.01 will invalidate the bearish view.
Should you buy Origin Protocol as it maintains above the oversold bottom?
Origin Protocol aims to enhance NFT and DeFi adoption

Origin Protocol's OGN token hit an all-time high of $3.45 in March 2021

The token is currently consolidating and has met resistance
As non-fungible tokens gained momentum in 2021, Origin protocol (OGN/USD) was expected to grow. Its native token was trading at a mere $0.13 at the start of 2021, rising to a high of $3.45 the same year. At the current trading of $0.25, OGN is a shadow of itself from last year's highs. Continued bearish weakness in crypto is contributing to the downside.
Origin Protocol is a blockchain platform that seeks to enhance mainstream adoption of NFTs and DeFi. The protocol was founded in 2017 with the objective of enabling commerce on blockchains. OGN is the governance and utility token powering the Origin Protocol. The digital asset allows holders to vote on proposals governing the underlying protocol. The number of circulating OGN tokens is 388,570,732.54 from a total supply of 1,000,000,000 and an equivalent hard cap. We believe investors should monitor OGN based on key technical aspects.
OGN consolidates close to an oversold bottom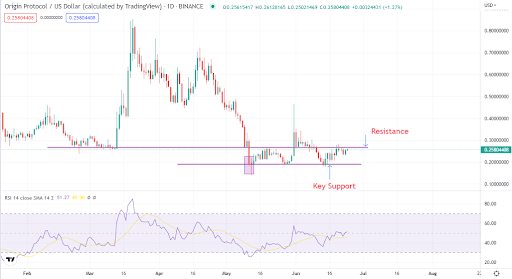 Source: Tradingview
Technically, OGN is trading at a $0.26 resistance level. The token entered the oversold zone when it hit the $0.19 support level, with an RSI reading of 24. The RSI is currently at 51, showing that the token is escaping the oversold bottom. However, it has hit the resistance zone.
From the above technical perspective, OGN remains an ideal investment in the short term. We are yet to find a lasting bullish momentum as the token remains in consolidation mode. The broader cryptocurrency market remains largely bearish, and the OGN could remain subdued. An ideal buy entry on OGN is on a retracement to the $0.19 support level or a break above the $0.26 resistance. In the meantime, investors can capitalize on the short-term opportunities within the consolidation zone.
Summary 
Origin Protocol holds a place in the NFT and DeFi space. Its native token is yet to recover after a crypto crash. Investors can take advantage of short-term opportunities as the token consolidates below the $0.19 resistance.