Recession 'not inevitable,' Moody's says
Dive Brief:
T

he U.S. economy is not headed toward recession even though the Federal Reserve, aiming to quash the highest inflation in 40 years, has raised the main interest rate at the fastest pace since the 1990s and signaled further half-percentage-point increases in July and August, according to Moody's Analytics.

"Recession is not inevitable today, nor is it the most likely path for the economy," Moody's Analytics Chief Economist Mark Zandi said, noting several bright spots including high corporate profits, strong bank balance sheets and abundant consumer savings.

"Recession calls are sure to get louder as the Fed continues working to rein in inflation and politicians running in the midterms portray the economy's struggles to their advantage," Zandi wrote in a research note. "Ignoring the calls is not advisable, but given the economy's strong fundamentals, buying into those calls is not recommended either." 
Dive Insight:
During the past several months construction firm leaders making decisions on such critical factors as wages, prices and capital allocation have had to weigh a broad range of risks, including rising price pressures, supply chain bottlenecks, the possible emergence of new coronavirus variants and turmoil in commodity markets from Russia's invasion of Ukraine.
Extreme variation in forecasts for economic growth has complicated planning, with some economists and other analysts warning that a downturn is highly likely.
"When inflation has been above 4%, unemployment has been below 4%, we've always had a recession within the next two years," Treasury Secretary Lawrence Summers said Tuesday. "The likelihood is that we're not going to get through this with a soft landing."
Top Wall Street bankers have sounded a similar alarm.
"This is among  —  if not the most  — complex, dynamic environments I've ever seen in my career," Goldman Sachs President John Waldron said Thursday, according to Bloomberg. "The confluence of the number of shocks to the system to me is unprecedented."
"We expect there's going to be tougher economic times ahead," Waldron said at an investor conference, citing inflation, reduction in monetary stimulus and Russia's invasion of Ukraine. "No question we are seeing a tougher capital-markets environment."
JPMorgan Chase CEO Jamie Dimon said Tuesday investors should prepare for a "hurricane" whipped up by an unprecedented mix of challenges, including the Fed's plan to reduce inflation from its current 8.3% level.
Tight labor markets and several other forces may spur inflation despite the Fed's efforts, clouding the outlook for the economy, according to Marc Goldwein, senior policy director at the Committee for a Responsible Federal Budget.
Any future increase in inflation expectations, $2.3 trillion in excess savings and new shocks to the supply of commodities such as oil and grain may also sustain price pressures, Goldwein told the National Economists Club on May 26.
At the same time, firms have heard a more optimistic view of the economic outlook. Several factors such as declining equity prices, an increase in the supply of labor and an untangling of supply chains may help slow inflation in coming months, Goldwein said.
Also, the Fed's aggressive tightening has worked, bringing down inflation expectations in recent weeks, Zandi said. "With inflation expectations contained, inflation will recede," he predicted, adding that the pandemic will continue to fade "and the worst of the economic fallout from the Russian aggression is behind us."
Comparison with past instability in the U.S. economy should also spark optimism, Zandi said. "None of the problems that typically plague the economy and cause or contribute to a downturn are evident today."
First, U.S. households devote the smallest share of their income to interest and principal payments on debt than at any time in four decades, he said. "They also did a yeoman's job locking in record-low interest rates" during the past several years and saved much more during the pandemic than during typical periods.
"There is plenty of extra cash to help consumers remain stalwart spenders through economic thick and thin," according to Zandi.
Pent-up demand for vehicles and housing will probably buoy economic growth, and "businesses are also in great financial shape – they have never been so profitable," he said, adding "corporate debt burdens are also as light as they've been in a half century."
"Perhaps most encouraging, the nation's financial system has arguably never been stronger," Zandi said, noting that "banks are highly profitable and awash in capital."
"It is difficult to conjure up scenarios in which financial institutions would suffer to the point that they curtail providing credit, and as long as credit continues to flow, recession is less likely," Zandi said.
Malaysia plans record $18 billion subsidy spend in inflation fight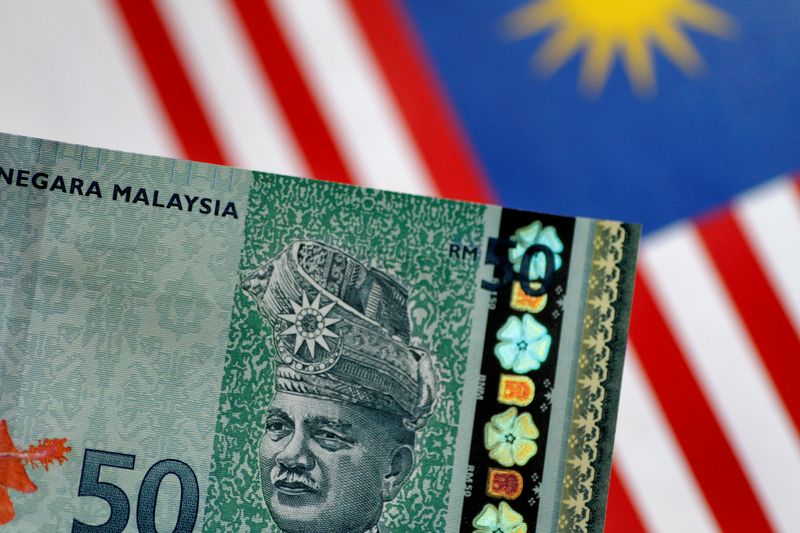 © Reuters. A Malaysia Ringgit note is seen in this illustration photo June 1, 2017. REUTERS/Thomas White/Illustration/Files

KUALA LUMPUR (Reuters) – Malaysia is expected to spend 77.3 billion ringgit ($17.6 billion) in subsidies and cash aid this year, the largest amount in history, to help temper the effects of rising prices, its finance minister said on Saturday.
Prices of goods have jumped in Malaysia in recent months due to supply chain disruptions, labour shortages and the impact of war in Ukraine. Food inflation rose 5.2% from a year earlier in May, the highest since November 2011, government data showed this week.
Malaysia is projected to spend 51 billion ringgit on consumer subsidies including for fuel, electricity, and food, assuming that commodity market prices remain at current levels, Finance Minister Tengku Zafrul Aziz said in a statement.
The government will also distribute 11.7 billion ringgit in cash aid, and 14.6 billion ringgit in other subsidies, he said.
Malaysia said on Wednesday it would disburse nearly $400 million this month to help households cope with rising food and living costs.
Earlier this month, it said an increase in government revenue from rising commodity prices was insufficient to offset an expected spike in subsidy spending this year.
($1 = 4.4000 ringgit)
China's central bank, BIS set up renminbi liquidity arrangement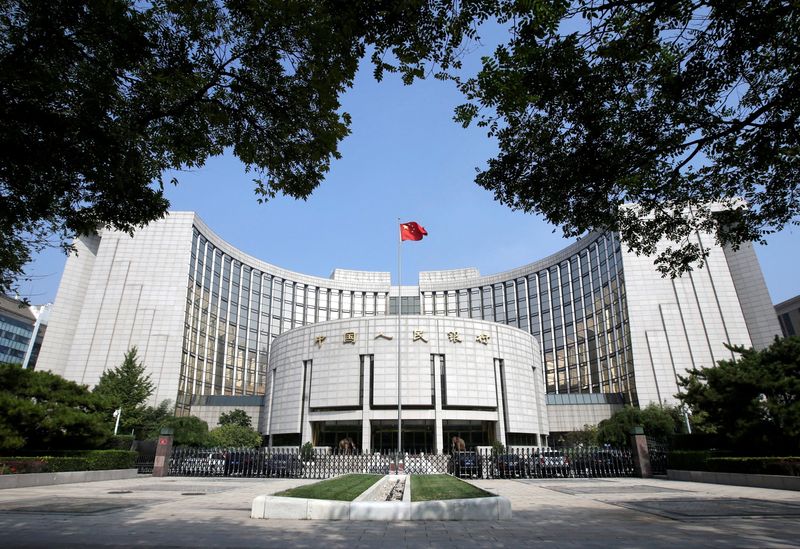 © Reuters. FILE PHOTO: Headquarters of the People's Bank of China (PBOC), the central bank, is pictured in Beijing, China September 28, 2018. REUTERS/Jason Lee

SHANGHAI (Reuters) – China's central bank said on Saturday it had signed an agreement with the Bank for International Settlements to establish a Renminbi Liquidity Arrangement (RMBLA) that will provide support to participating central banks in times of market fluctuations.
The People's Bank of China (PBOC) said the arrangement's first participants, in addition to the PBOC, would include Bank Indonesia, the Central Bank of Malaysia, the Hong Kong Monetary Authority, the Monetary Authority of Singapore and the Central Bank of Chile.
Each participant will contribute a minimum of 15 billion yuan ($2.2 billion) or the U.S. dollar equivalent, it said. The BIS said in a separate statement that the funds could be contributed either in yuan or U.S. dollars, and that they would be placed with the BIS, creating a reserve pool.
($1 = 6.6878 renminbi)
Bitcoin Electricity Consumption Down by 25% Since Early June
Bitcoin's energy consumption has reportedly declined drastically since only three weeks ago. Estimates from the Cambridge Bitcoin Electricity Consumption Index on Friday show that the network now consumes more than 25% less power than it did at the start of the month.
According to the index, Bitcoin's current electricity consumption is approximately 10.65 gigawatts. That's down from the 14.34-gigawatt estimate recorded on June 6th.
At these levels, Bitcoin estimated annualized power consumption now sits at 93.33 terawatt-hours – down substantially from May's high of 150 terawatt-hours.
The estimates are based on a "profitability threshold" that uses "different types of mining equipment as the starting point," according to the index's methodology page.
This puts Bitcoin's energy consumption back below Argentina (125 TW/h) and Norway, but still greater than that of Finland (82 TW/h)
Bitcoin's power consumption primarily stems from its proof of work consensus mechanism. The mechanism incentivizes Bitcoin "miners" to consume electricity in a race to construct Bitcoin's next block. The winner earns a fixed number of Bitcoin.
That said, when Bitcoin's price falls, miners become less profitable. This disincentivizes less efficient miners from staying online, which can lead to reduced power consumption and hash rate.
This month, Bitcoin's price dropped below its previous all-time high in 2017. Its hash rate rapidly declined in short order, despite charting an all-time high just two weeks ago.
A recent report from Arcane research found that public miners cumulatively sold off more Bitcoin than they generated in May. The selloff is expected to be higher in June.
SPECIAL OFFER (Sponsored)
Binance Free $100 (Exclusive): Use this link to register and receive $100 free and 10% off fees on Binance Futures first month (terms).
PrimeXBT Special Offer: Use this link to register & enter POTATO50 code to receive up to $7,000 on your deposits.
---