myNFT Seals $7M in Funding to Make NFTs Accessible to All
New London-based NFT marketplace platform, myNFT, has announced its upcoming launch with the news that it has received Series A funding from some of the most prominent investors in the blockchain industry. 
myNFT believes that the current NFT industry is filled with barriers, blocking this revolutionary technology from being accessible to everyone.
Its core mission is to change this in ways that no other platform has done before – lowering costs, and supporting multi-chain payment methods, including fiat and many more features.
The platform is built on the Moonbeam parachain which is a part of the Polkadot Network.
Polkadot was founded by Ethereum co-founder Gavin Wood and is known as 'the internet of blockchains' as it connects blockchains together, allowing value and data to be sent across previously incompatible networks.
Thanks to the natively interoperable and multi-chain architecture of Polkadot, myNFT customers will eventually be able to create, trade and migrate NFTs between any blockchain in any currency and at a low cost.
A game-changer for the NFT industry, myNFT are launching with a viable fiat onramp, where users can buy and sell NFTs with Pounds, Dollars, and other non-cryptocurrencies.
This is in line with myNFT's overall mission of making this revolutionary technology accessible to all. 
Currently one of the main bottlenecks stopping mainstream adoption of NFT technology is the high gas fees associated with the Ethereum network.
Ethereum gas costs have skyrocketed, excluding many new potential buyers from the market. myNFT's tech stack is proof of stake based – much more scalable and just as secure as Ethereum.
Thus buyers and sellers will have much lower gas costs and faster transaction speeds which means greater value and liquidity for the NFTs created.
People can auction their NFTs on the myNFT platform using their new, patent-pending bid-to-earn GBM auction system.
In a GBM auction, there are only two outcomes, the bidder either makes money when they are outbid or they win the item in the auction!
This is an entirely novel way for people to discover the value of their NFTs and makes auctions a lot more fun for everyone involved.  
When creating the myNFT platform, the experience of its co-founders played a big role. Three university friends, Hugo McDonaugh, Edouard Bessire, and Guillaume Gonnaud, have been working in the NFT space since the very early days of the industry.
Previously, they successfully launched the Cryptograph platform in 2020, which enabled Hollywood celebrities and artists to create their own NFTs and give a portion of the proceeds to a charity of their choice.
During this time the co-founders encountered many issues affecting the industry such as severe gas price inflation, clunky user experiences, poor cryptocurrency exchanges, and more. The team has sought to use these experiences in order to create a better platform in the form of myNFT.
The successful completion of their Series A funding round, with over $7M raised, paves the way for creating a more accessible NFT industry. In this regard, Hugo McDonaugh, co-founder and CEO of myNFT, states:
"Securing Series A funding is such a vital step for a fast-developing start-up like ours, and we're delighted to receive the support from some of the smartest people in web3, and beyond.
It gives us the freedom to focus on growing myNFT and delivering transformative features to the NFT industry to deliver on our core mission to make NFTs accessible to all.
Thanks to blockchain technology and NFTs, we are witnessing the beginnings of a new internet: an internet based on value, ownership, and freedom.
With this vote of confidence, myNFT will ensure no one gets abandoned from accessing this truly revolutionary technology."
Series A was led by Scytale Ventures, a leading investor in the blockchain industry.
Other investors include SevenX Ventures, Future Perfect Ventures, Signum Growth Investments, Bruno Skvorc (Founder of RMRK), George McDonaugh (Co-founder of KR1), and a variety of other family offices and angel investors.
The team has also received a grant from the Moonbeam Foundation for their work on important NFT infrastructure for Web3. 
myNFT is due to launch its first version in June 2022.
The next stage in their roadmap after launch is to release their next-generation NFT minting infrastructure alongside some exciting new developments that the NFT industry has yet to see. 
You can already register on their website to be one of the first to use the myNFT marketplace when it launches and also enter the launch competition for a chance to win some fantastic NFT prizes.
To find out more about myNFT or to speak to CEO, Hugo McDonaugh or Head of Growth, Sina Sadrzadeh, please contact either Lydia Drukarz (+447977 454180) or Will Jones (+447505 827569) at Wavelength PR or email: [email protected]wavelengthpr.com or [email protected] 
Disclaimer
All the information contained on our website is published in good faith and for general information purposes only. Any action the reader takes upon the information found on our website is strictly at their own risk.
Central African Republic President Reveals Crypto Hub Launch Date
Faustin-Archange Touadéra – President of the Central African Republic (CAR) – has announced that his nation's burgeoning crypto hub will launch on July 3rd. The initiative (also known as the "Sango" project) is intended to make CAR the most "progressive" economy in Africa through the use of blockchain technology.
The Genesis of Sango
President Toudéra revealed the news through a tweet on Monday, in which he reaffirmed his commitment to establishing Bitcoin as legal tender. "With Bitcoin as legal tender & inspiration, our country opens a new chapter in its inspiring journey towards a brighter future via blockchain tech," he said.
CAR caught the world by surprise in April when the President signed a crypto legal framework into law, which also established Bitcoin as an official currency. This meant that the government would treat Bitcoin like the legacy CFA franc – exempt from the capital gains tax, and usable for paying one's other tax obligations.
A month later, the President also announced the Sango project – a plan to turn CAR into a so-called "crypto hub" that attracts investors worldwide. Some of its sub-projects will include establishing a crypto national bank, creating a state-sponsored lightning wallet, and exempting crypto exchanges from taxes.
The project will also incorporate the "tokenization" of the country's natural resources, according to a translation of today's press release. More will be revealed on July 3rd at 7 pm CET during the Sango Genesis Event, which the president called the most "revolutionary" conference in the history of "blockchain technology" and "Web 3".
Mimicking El Salvador
CAR's Bitcoin adoption appears to closely follow El Salvador's playbook. In September, the Central American country also established Bitcoin as legal tender, alongside its state-sponsored wallet "Chivo".
Furthermore, El Salvador's plans to build "Bitcoin City" are mirrored by CAR's "crypto island" initiative – an ambitious project to create a unique investment location dedicated to crypto technology.
The global response to their initiatives has been similar too – which isn't necessarily for the better. Like with El Salvador, the International Monetary Fund (IMF) has disapproved of the legal tender decision, citing "legal, transparency, and economic policy" challenges.
CAR's authorities reportedly worked around both its regional Central Bank and the World Bank when it adopted Bitcoin. The latter confirmed that it will not support the Sango project with investments, though it did offer a $35 million loan to help "digitize" CAR's public sector.
SPECIAL OFFER (Sponsored)
Binance Free $100 (Exclusive): Use this link to register and receive $100 free and 10% off fees on Binance Futures first month (terms).
PrimeXBT Special Offer: Use this link to register & enter POTATO50 code to receive up to $7,000 on your deposits.
Japan says hard to confirm impact from Russia's debt default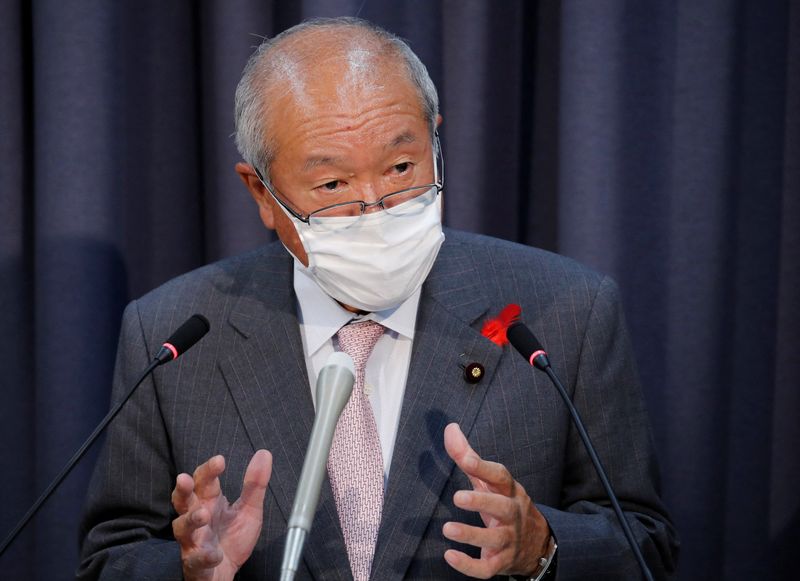 © Reuters. FILE PHOTO: Japan's new Finance Minister Shunichi Suzuki wearing a protective mask, amid the coronavirus disease (COVID-19) outbreak, speaks at a news conference in Tokyo, Japan, October 5, 2021. REUTERS/Kim Kyung-Hoon

TOKYO (Reuters) -Japanese Finance Minister Shunichi Suzuki said on Tuesday that it was "a little difficult" at present to confirm the definite impact on Japan from Russia's debt default.
Suzuki, who commented on the issue after being asked about it by reporters at a news conference following a regular cabinet meeting, added that any moves in Russian government bonds were likely to have a limited impact on Japanese investors.
"The ratio of investments in Russia as part of Japan's overall foreign bond investments is limited," Suzuki said.
"Moves in Russian government bonds are likely to result in limited direct losses for Japanese investors, including financial institutions," he said.
The White House and Moody's (NYSE:) credit agency on Monday said Russia had defaulted on its international bonds for the first time in more than a century.
The Kremlin, which has the money to make payments thanks to oil and gas revenues, has rejected the claims that it has defaulted on its external debt.
UK's Northern Ireland trade law clears first parliamentary hurdle

Please try another search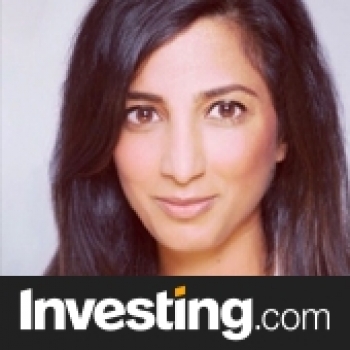 Economy 4 hours ago (Jun 27, 2022 09:30PM ET)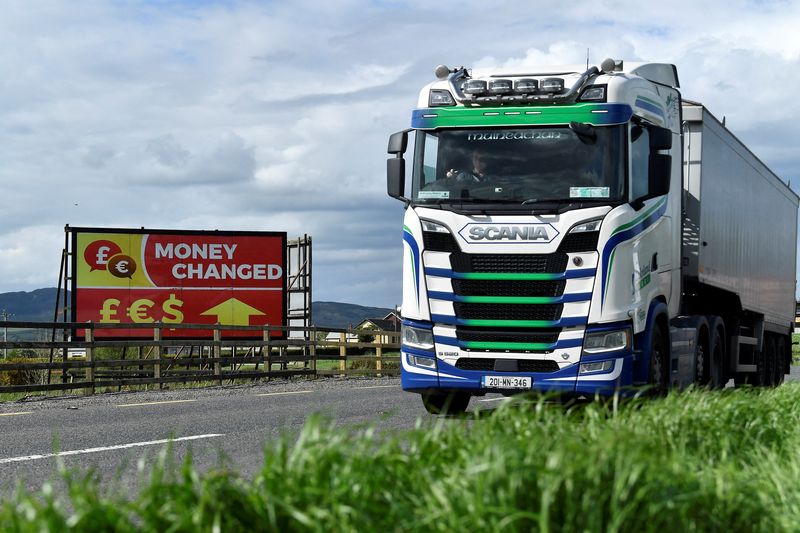 © Reuters. FILE PHOTO: A truck drives past a 'money changed' sign for euro, sterling and dollar currencies on the border between Northern Ireland and Ireland, in Jonesborough, Northern Ireland, May 19, 2022. REUTERS/Clodagh Kilcoyne

LONDON/DUBLIN (Reuters) -Legislation allowing Britain to scrap some of the rules on post-Brexit trade with Northern Ireland on Monday passed the first of many parliamentary tests, as Prime Minister Boris Johnson pressed on with plans that have angered the European Union.
Despite some fierce criticism, lawmakers voted 295 to 221 in favour of the Northern Ireland Protocol Bill, which would unilaterally overturn part of Britain's divorce deal from the EU agreed in 2020. The bill now proceeds to line-by-line scrutiny.
Tensions with the EU have simmered for months after Britain accused Brussels of insisting on a heavy-handed approach to the movement of goods between Britain and Northern Ireland – checks needed to keep an open border with EU member Ireland.
Johnson has described the changes he is seeking as "relatively trivial" and ministers insist the move does not break international law, but the EU has started legal proceedings against Britain over its plans.
"While a negotiated outcome remains our preference – the EU must accept changes to the Protocol itself," Foreign Secretary Liz Truss said on Twitter (NYSE:) after the vote.
Asked if the changes set out in the new bill could be implemented this year, Johnson told broadcasters: "Yes, I think we could do it very fast, parliament willing".
Johnson's predecessor, Theresa May, was one of several from his Conservative Party to criticise their leader.
"This bill is not, in my view, legal in international law, it will not achieve its aims and it will diminish the standing of the United Kingdom in the eyes of the world, and I cannot support it," she said.
Ahead of the vote, Irish Foreign Minister Simon Coveney said the bill would not lead to a sustainable solution and would only add to uncertainty in Northern Ireland.
"I am hugely disappointed that the British government is continuing to pursue its unlawful unilateral approach on the Protocol on Northern Ireland," he said in a statement.
Johnson has a majority to push the law through the House of Commons, though the vocal group of rebels will add to concerns about his authority following his survival in a confidence vote on June 6 and the embarrassing loss of two parliamentary seats on Friday.
The bill will face a bigger challenge when it eventually moves to the upper house, the unelected House of Lords, where the government doesn't have a majority and many peers have expressed concern about it.
Related Articles