The next version of the iOS/iPad operating system, macOS, tvOS and watchOS will not contain any shocking changes, as demonstrated by Apple in its keynote speech at the Virtual Developer Conference on Friday. Most notable: better iPad multitasking. And AirPlay for Mac.

Apple still took nearly two hours to explain all the new features, from iOS 15. The chat application iMessage has been expanded again. In it, photos can be merged into a collage. Share with you is a new feature that allows you to easily share references in instant messages from Apple Music, Apple News, and Photos apps. FaceTime will also get support for Android and Apple through the Internet.
The camera has gained more features reminiscent of Google Lens. Live Text can recognize text on walls or posters. Apple uses "deep neural networks" to analyze photos. The object is also recognized.
ID cards and driver's licenses can now be included in the Wallet app and are currently only available in the United States.
The notification has also been overhauled: there are different settings for work and private. Others can also check if you are available in "Information".
The map application provides more detailed information about certain city buildings. Spain, Portugal, Italy and Australia were the first to leave. There is no detailed information on the Benelux Economic Union.
Safari can also be used on iPad and iPhone Support extension.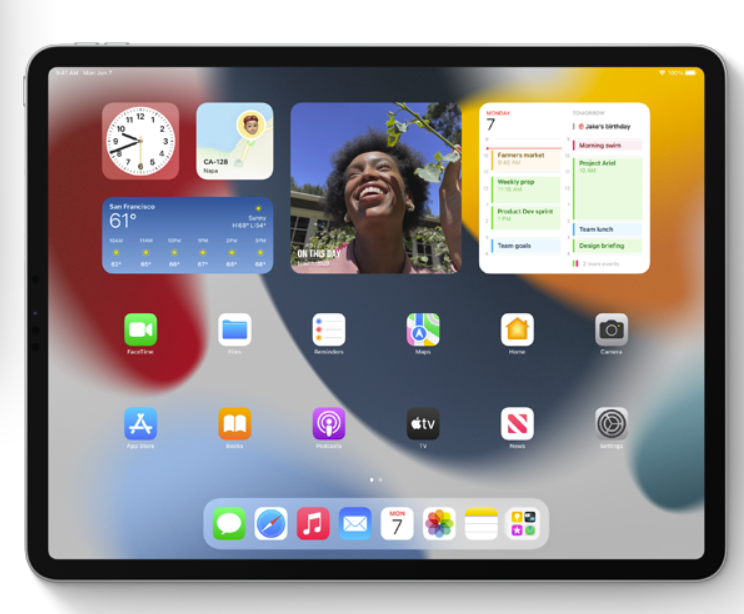 Biggest change ipad 15 Better support for multitasking. Better than now, applications can be used side-by-side and selected from a Mac-like taskbar.
Now you can use widgets anywhere on the iPad screen. These are much larger than those on the iPhone.
For quick notes, there are quick notes. In addition, the translation application from the iPhone will now also be available on the iPad.