Microsoft Edge Gets Its Game On With Xbox Cloud Gaming Update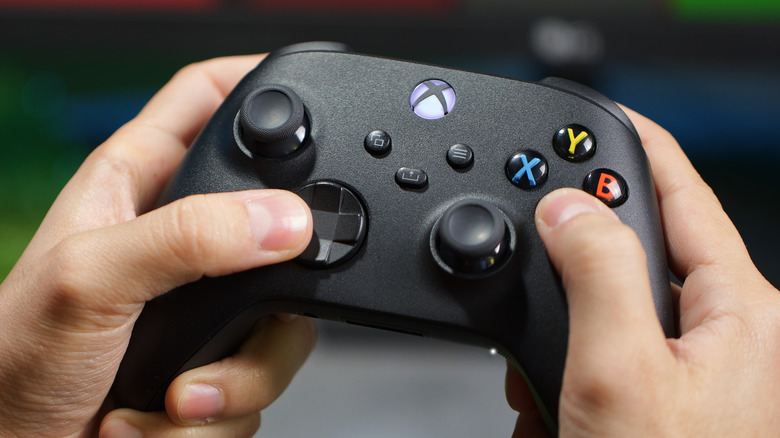 Hopix Art/Shutterstock
Now that Internet Explorer is totally gone, Microsoft Edge is taking center stage and dragging along the dozens of features being added to it regularly. Some of those features might make sense, like a built-in VPN or a currency converter. Others, like shopping and financing, have been heavily criticized for negatively impacting the browser's performance. And then there are features that you might think aren't really related to web browsing but also make sense, perhaps as an add-on. In typical Microsoft fashion, however, Edge is getting new built-in features aimed at a somewhat niche audience — in this case, users who play AAA games via their browser using Microsoft's own cloud-based game streaming service.
Gaming is one of Microsoft's most consistent cash cows, to the point that there were once hopes and fears that it would merge its Xbox and Windows platforms one way or another. Of course, that never came, at least not in the way people were worried about. What Microsoft did instead was build two-way bridges between the two platforms while still keeping them separate. The latest part of that effort is to indirectly bring Xbox console titles to Windows through the Xbox Cloud Gaming streaming service.
While Xbox Cloud Gaming can be enjoyed on smartphones — and it was, in fact, primarily intended for mobile devices — the game streaming service has also made its way to PCs through the browser. Naturally, Microsoft would prefer that you use Edge for that purpose, and it is pushing out an update that levels up the software, making it a better gaming hub than the dedicated Xbox app — at least as far as cloud-based game streaming is concerned.
Microsoft Edge gets a gaming hub homepage
Edge will now put all of your Xbox information, including your library and game recommendations, right on the browser's new tab page, Microsoft has announced in a blog post. Of course, you still have to click on the new gaming section to get there, so users who don't really care about gaming or don't have an Xbox Cloud Gaming account won't have to deal with the changes. If you do have an Xbox Game Pass Ultimate subscription, you can launch a game right then and there by signing in.
Assuming you use Edge to stream games, you will also be treated to Edge's new Clarity Boost. It's a spatial upscaling feature that is exclusive to Microsoft Edge and only works with Xbox Cloud Gaming; it's intended to make you feel like you're not actually streaming video footage from a remote server rather than gaming on a console. It's all smoke and mirrors, of course, and the actual experience may actually vary depending on your PC's hardware.
For PC gamers who don't have Xbox Cloud Gaming, Microsoft Edge still has something to offer in this update. The browser's new Efficiency Mode basically throttles Edge's resource usage when a game is launched, allowing the game to use up more CPU and memory without forcing you to close the browser. And if you're not the hardcore gaming type, Edge does have a dedicated Games menu for more casual titles like Solitaire and Mahjong. Whether these should have been add-ons rather than built-in features is, of course, a debate for another day.
The best Apple Watch bands and straps for 2022: The best for all budgets
The Apple Watch Series 7 continues Apple's streak as the maker of one of the most versatile wearables on the market today, with both the flexibility of features and applications. In a market where aesthetics rule, the ability to swap bands with a diversity of designs and materials brings the Apple Watch firmly into fashion territory. While Apple provides a number of quality bands, the third-party world of Apple Watch bands stretches from budget bands to French fashion houses.
We picked a variety of bands and straps with different styles and prices to add some pizzazz to the Apple Watch on your wrist. Regardless of which generation of Apple Watch you own, these bands will fit your device because Apple made the band-to-watch connection backward-compatible. If you're looking to upgrade to a new Apple Watch, you may find your old bands still work with the newer model.
For more Apple Watch information, check our curated list of the best Apple Watch screen protectors.
Our favorite official Apple Straps
Let's start with the multitude of watch bands Apple markets for its own watch. This small sampling reveals the depth and variety of Apple's watch accessories.
Apple Braided Solo Loop
Apple always seems to find a way to bring the stylish and the practical together. With the Apple Braided Solo Loop, you'll be wearing a durable watchband made from stretchable recycled yarn, interwoven with silicone threads. What this translates into is an incredibly comfortable but durable band that fits comfortably without moving around your wrist. The Braided Solo Loop bands are compatible with Apple Watch SE and Apple Watch Series 4 or newer, just make sure you measure your wrist correctly to get the right band. As the Solo bands have no buckle or any other way to reduce in size, you'll want to make sure you're getting the right fit.
Apple Sport Loop
We love the look and feel of the Apple Sport Loop band. The nylon material is soft, doesn't get hot and sweaty, and the various colors are all a lot more dramatic and eye-catching in real life than in pictures. Rather than the pin-and-tuck system on the Sport band, the Sport Loop uses hook-and-eye for an infinitely adjustable fit that suits everyone. Great for the gym, office, and casual wear, it's the Apple Watch band to choose when you first buy your watch.
Apple Midnight Modern Buckle
This is a very expensive band, but that's for a very good reason. The Midnight Modern Buckle is made from supple and high-quality Granada leather that's lightly milled and tumbled to create a material that's soft on the skin but still durable. Apple has added a weave of Vectran for additional strength (so it should outlast your Apple Watch), the same material used by NASA to make landing airbags for the Mars rover. The buckle isn't actually a buckle either, it's a magnetically fastened two-piece design that's easy to secure. A classic style with a futuristic design — the Midnight Modern Buckle lives up to its name.
Apple Milanese Loop
If metal is more your style, Apple has you covered. The company's stunning Milanese Loop, a modern interpretation of a design developed in Milan at the end of the 19th century, touts a stainless-steel gold, silver, or graphite design, wraps around your wrist, and adjusts with the help of magnets. Apple's Link Bracelet, meanwhile, features butterfly closure folds within the bracelet, allowing for a clean look. The onboard release button also makes it easy to add or remove links without special tools.
The Apple Watch Studio
The Apple Watch Studio is a buying plan introduced with the Series 5 Apple Watch, and it's a great way to get the exact band and watch combination you want the first time. Instead of buying an off-the-shelf Apple Watch and strap combination, you choose each aspect yourself, including the case size and material and the strap. If you want a 44mm aluminum Apple Watch in silver with a Space Gray Milanese Loop strap, you can have it. It doesn't cost any extra money to customize, and it's easy and fun to create your own watch on Apple's website.
Apple Watch Studio
Our favorite third-party bands
Despite the many gorgeous and specialty watch straps Apple offers for its watch, the company knows its customers and that their tastes are not confined to the company store. So Apple encouraged third-party vendors to get in on the action. Here are some favorites from independent vendors.
Nomad Modern Strap
There are a few Nomad straps on this list, and for good reason. They're exceptionally high-quality and stylish. The Modern is a slimmer variant of its Modern Strap. This vegetable-tanned leather strap comes from Horween, a reputable tannery in Chicago, and it develops a gorgeous patina the longer it's worn. Nomad uses stainless steel on the buckles and the adapter that connects to the Apple Watch. It's delightfully lightweight and comfortable on the wrist, and the buckle design means it's dead simple to put on in a jiffy. The catch? It's only available for the smaller 40mm or 38mm Apple Watch sizes.
Kades Stainless Steel Band
The Kades Apple Watch band offers an affordable way to sport a stainless-steel band. Like most stainless-steel watchbands, it features a double clasp in a butterfly style and is easily adjustable via removable links. It comes in both silver-colored stainless steel and black.
Meridio Suede Band
Tired of the usual old leather bands and silicone straps for your Apple Watch? Take a look at Meridio's suede watch bands, which are different than other bands out there yet still neatly fit in with casual and smart outfits. Meridio is an Italian brand with more than a decade of experience in fashion and leather goods. The suede band is soft to the touch, supple, and comfortable to wear. There is enough of a nap on the strap for it to catch the light, while the thickness tapers off toward the tip, making it more wearable.
Casetify Cats

Leather, metal, and braids are great, but what if you want something with a bit more personality? Casetify has a massive range of Apple Watch bands that deliver just that, and our current pick of the bunch is this Cats band. It's made from vegan "Saffiano" leather, so it feels great on the skin, and is fully biodegradable too, so you don't have to worry about your cruelty-free lifestyle polluting the planet after you're gone. The design looks great too, with a bunch of cute cats adorning the band. Best paired with a matching colored Apple Watch casing, this might not be the choice for those who favor austere over audacious, but it's sure to be someone's favorite pick here. Not into cats? Check out the to see if they have one for you.
Nomad Sport Band
To accompany its Rugged Strap, Nomad offers the Sport Strap, a silicone band with built-in lugs that extend all the way across the watch's body, a strong stud-and-hole fixing, and a design similar to that of Nike's Apple Watch straps. Nomad's offering is made of soft LSR silicone, which comes in a two-tone color scheme — either black and gray or black and green. It is hypoallergenic and sweat-resistant, and it feels cool underneath thanks to a channel for airflow. It's well-suited for fitness aficionados and is quite a large, statement-making strap. It's only available for the 42mm/44mm watch sizes.
Burkley Holo Strap
Burkley's Holo Strap is perfect for weekends in your sports car with the top down, headed toward the coast — or, at the very least, those times when you're imagining doing that. The strap's classic styling makes it a beauty, while the soft, padded leather renders it both lightweight and comfortable. We love the little design touches, too, such as the Burkley logo, which is stamped directly on the strap loop. It comes in several color options.
Southern Straps Nato Strap
A textured nylon strap, the Southern Straps band features stitching running down each section, giving it a unique look. It feels very hard-wearing and has been double-bonded and heat-sealed to make sure it doesn't fall apart under tough conditions. We love the khaki and red version, which comes with a choice of colors for the Apple Watch connectors in either 38mm/42mm or 42mm/44mm sizes. We were let down slightly by the strap loop, which sometimes pinches wearers who have wrist hair.
Nyloon Napier Watch Band
Nyloon's nylon watchband feels like it will last a while and withstand some rough treatment, which is just what you need from this popular style. We've been wearing the Napier design, which comes in navy blue and red, and we find it comfortable and stylish. The shiny hardware is attractive, and the Apple Watch adapter pieces have spring-loaded bars, so you can swap out the strap for another 20mm or 22m version of your own choice.
Ullu Apple Watch Band
This beautiful leather Apple Watch band is handcrafted from high-quality stingray leather. Available in an assortment of colors, the Ullu stingray watch band pairs perfectly with the larger 42mm Apple Watch case.
The Strap Smith Baseball Glove Strap


Handcrafted from vintage baseball gloves, this band is perfect for the sports enthusiast. This band is not only stylish but durable as well. If you're more of a football fan, the Strap Smith also makes a custom football band. Just be aware you have to pay an extra $25 if you want the necessary hardware fitted to attach the strap to the watch. Bonus: you can choose the color to match your choice of watch case.
Pad & Quill Lowry Leather Cuff
Renowned for its high-quality, great-looking leather Apple accessories, Pad & Quill makes three different straps for the Apple Watch, but we've singled out the Lowry Leather Cuff. Made from full-grain leather in black, chestnut, or tan, with hand-finished stitching and nickel buckles, the look is rugged yet classy. Suede on the underside of the strap makes it comfortable to wear. The one problem? It's only for the 42mm/44mm Apple Watch.
Form Function Form Button Stud Band
If you're angling for something a bit different, have a look at Form Function Form's funky Button Stud strap, which does away with any type of buckle or clasp. Instead, it has a stainless steel stud that holds a long leather band in place. You can order the stud and adaptor in a color that suits your Apple Watch, including options like Veg Tan, Ultra-Thin Horse Front, Horween Chromexcel, and Latigo. Just make sure you check the length to ensure the overall fit is correct. The company even provides lifetime free size adjustments if you buy one.
Frequently asked questions
How will I know whether an Apple Watch band will fit my wrist?
Imagine, if you will: you've finally found the perfect Apple Watch band, ordered it, and now it's here. Only — disaster! It's too small for your wrist. How can you avoid that? Well, if you're not able to head out to a physical store to take a look at your chosen Apple Watch bands, then the only way to really know for sure is to measure your wrist. Thankfully, we have a comprehensive guide on how to measure your wrist for an Apple Watch, and how to measure your wrist for Solo Loop Apple Watch bands too.
What are the best Apple Watch bands for sensitive skin?
The last thing you want is for your Apple Watch band to trigger any skin sensitivity issues you might have. While sensitivity issues with Apple Watch bands are most often related to sweating, friction, or nickel allergies, there can be such a wide range of other triggers that we can't cover them all in great detail. However, there are some band material choices you can make which should hopefully reduce the chances of skin sensitivity triggers.
Leather is often a strong choice, because it looks good, feels great, and more often than not, is suitable for those with sensitive skin. Since it's a natural material, it's less likely to trigger any issues, and while it may not be vegan friendly, it's a good choice if you want a good-looking band that's kind to your skin. Metal bands are another good choice for the same reasons — just make sure to pick a stainless steel or titanium band to avoid any pesky nickel issues.
Finally, there are synthetic options. Sports bands are a good pick for those who sweat a lot, for obvious reasons. But if you're not into the sporty look, maybe take a look at other bands made from silicone, as there are some high-quality silicone offerings that don't look as if they're designed only for Olympians.
How often should you change out your Apple Watch band?
As often as you like! There's no hard and fast rule as to how often you should change out your band, the only real limitation is how often you want to go through the process of changing it. We have a guide on how to change your Apple Watch band, and it's relatively straightforward, so you could feasibly change out your band every day. A more realistic option may be to have a classier strap for classy affairs and an everyday band for everything else, but it's really up to you.
Editors' Recommendations
The best Apple Watch Series 6 tips and tricks

What you can (and can't) do on your Apple Watch without your iPhone

The best Samsung Galaxy watch for 2022

Apple WatchOS 6 tips and tricks

Apple Watch Series 7: Everything you need to know about the latest smartwatch
7 best smart grill and smokers
Adding an app to every appliance in the house can get a little exhausting. While smart technologies like Matter will hopefully make things easier in the coming years, for now, all those apps can sometimes feel like unnecessary clutter. Not so with smart grills and smokers. If you don't already rely on a smart meat probe, these grills benefit greatly from apps that allow you to monitor them from afar, get suggestions for cooking new meats perfectly, and much more.
If you've been looking for a grill upgrade, you'll love these app-friendly picks. It's no surprise we're starting with a Traeger model, but we've included a variety of options for different budgets and summer plans.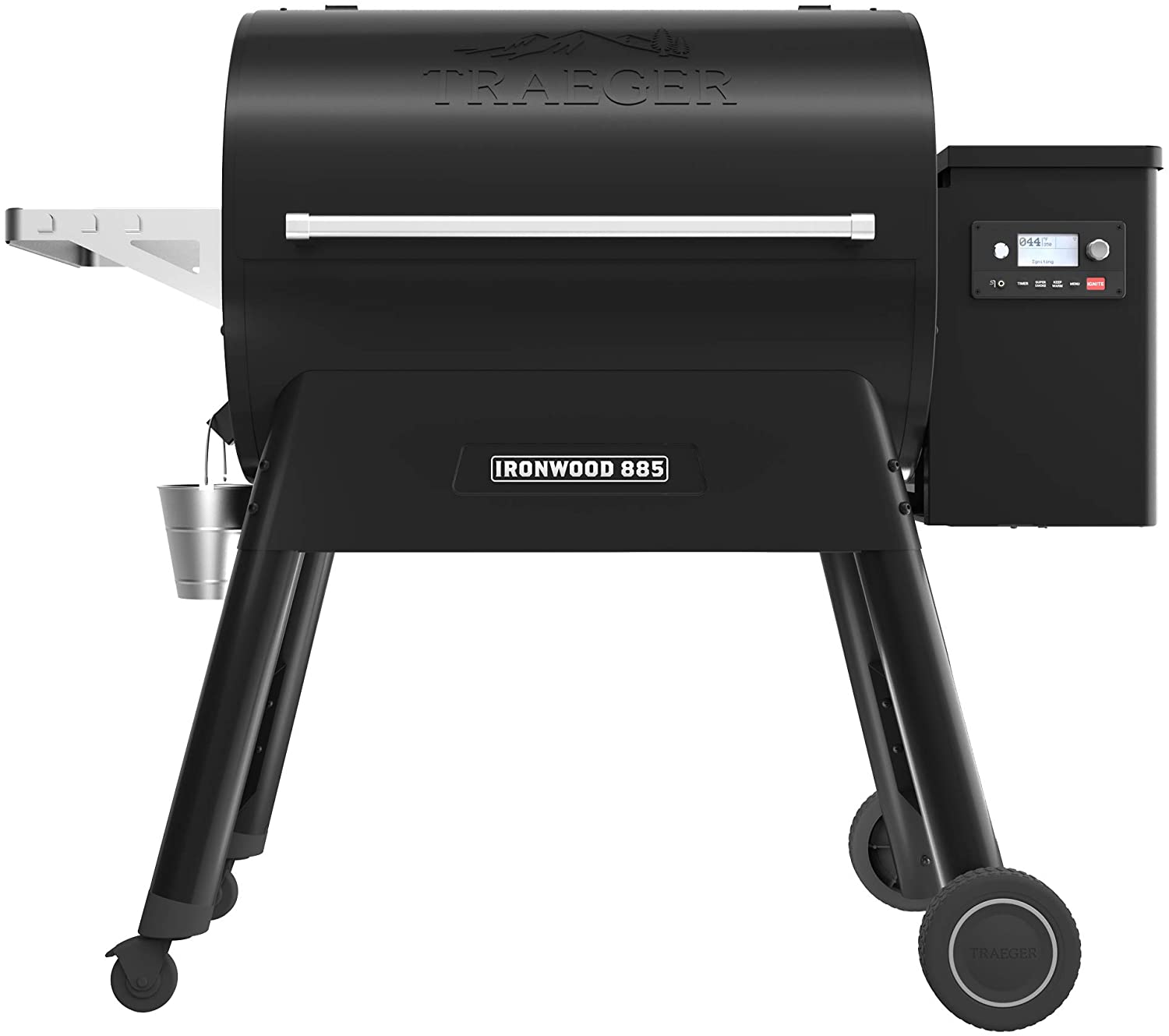 Traeger Grills Ironwood 885
Smart grill with built-in meat probe
Jump to details
Memphis Grills Elite Smoker and Grill
Super hot grill with a spacious cooking area
Jump to details
Green Mountain Davy Crockett with Sense-Mate
Great grill for camping or tailgating
Jump to details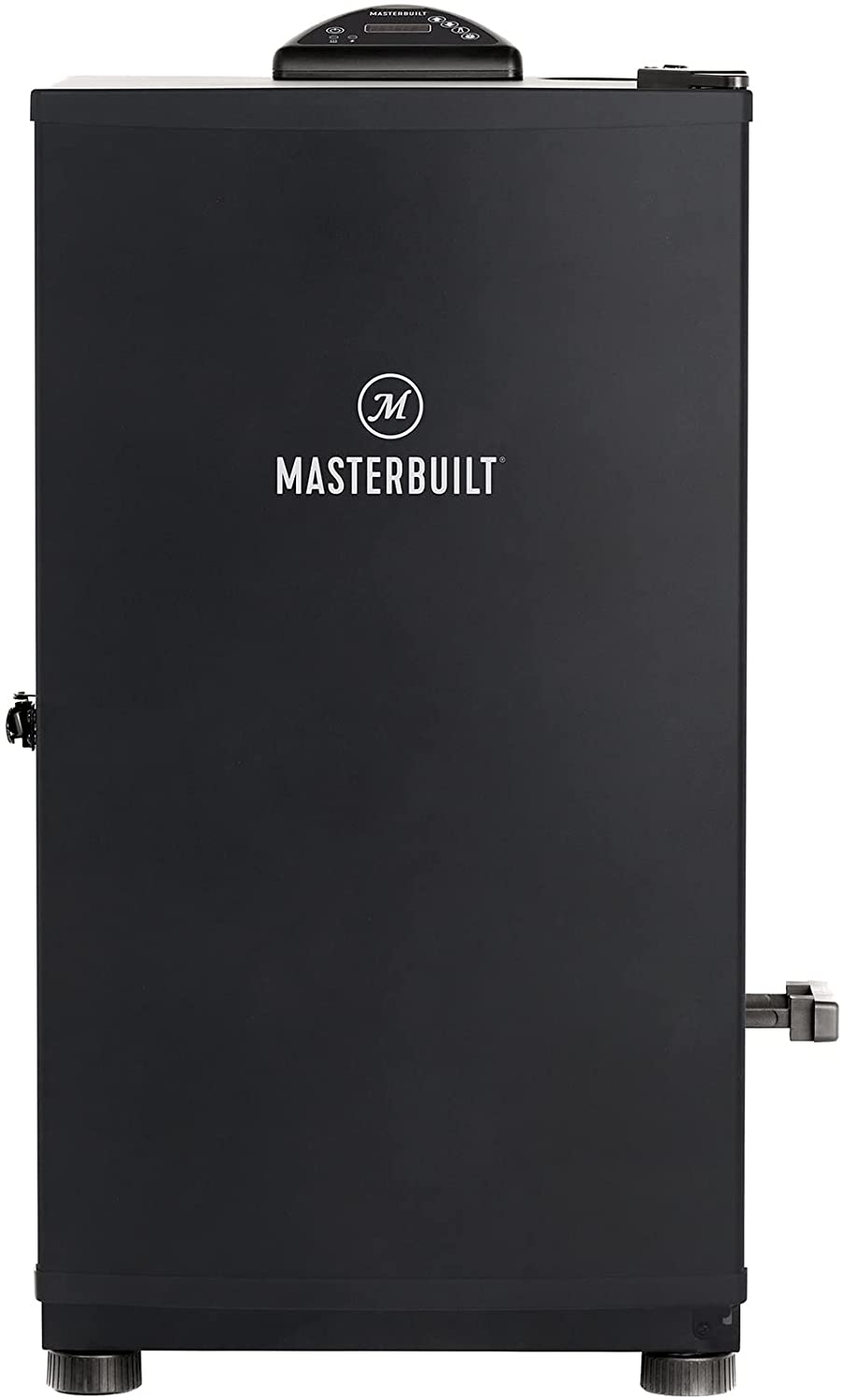 Masterbuilt Smoker MB20071117
A solid option for those new to smoking meats
Jump to details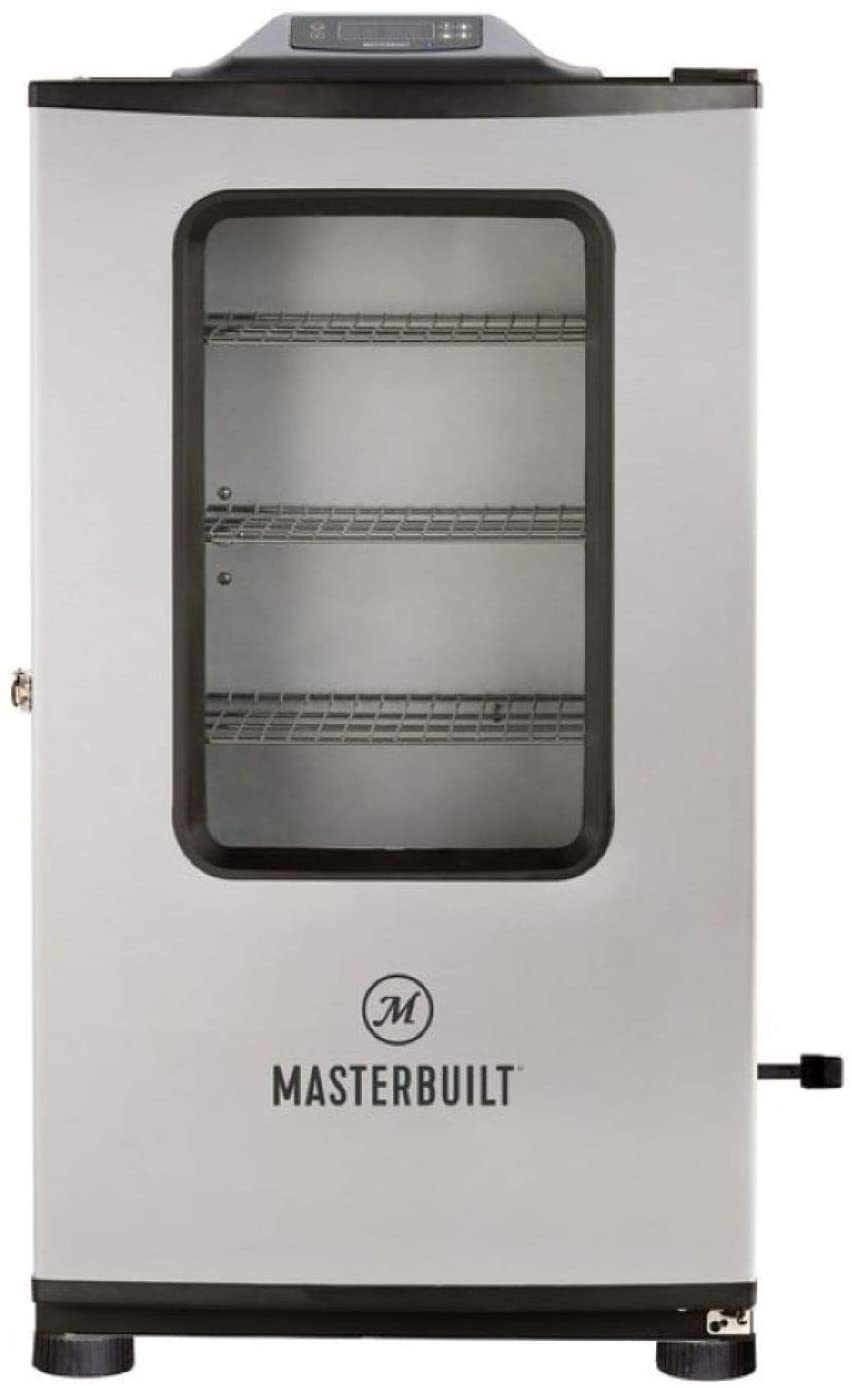 Traeger Grills Ironwood 885
Smart grill with built-in meat probe
Pros
Excellent pellet-based design
Great smart controls via app
Alexa support
Cons
If you're not familiar with wood pellet cooking, it make take some getting used to
Traeger adds plenty of smart features to its famed wood pellet grill and the results are excellent. Use the tech to handle grilling, smoking, baking, roasting, braising, and basic barbecue. The 885 square inches of grilling surface on this model make it suitable for even large backyard gatherings, too.
The smart platform WiFIRE takes the grill to another level. Using the Traeger app, you can control grill features from a distance, including monitoring the built-in meat probe so you know the exact temperatures of your meats at any time. You can also adjust temperature levels and set timers on the app (there's a separate controller if you would rather not add an app to your phone). It even comes with Alexa, so you can call out commands to your grill while you are busy elsewhere.
The only real downside is that if you've never grilled or smoked with wood pellets before, it will take a little learning to deal with the new fuel, and it may be more expensive in your area than other fuel options.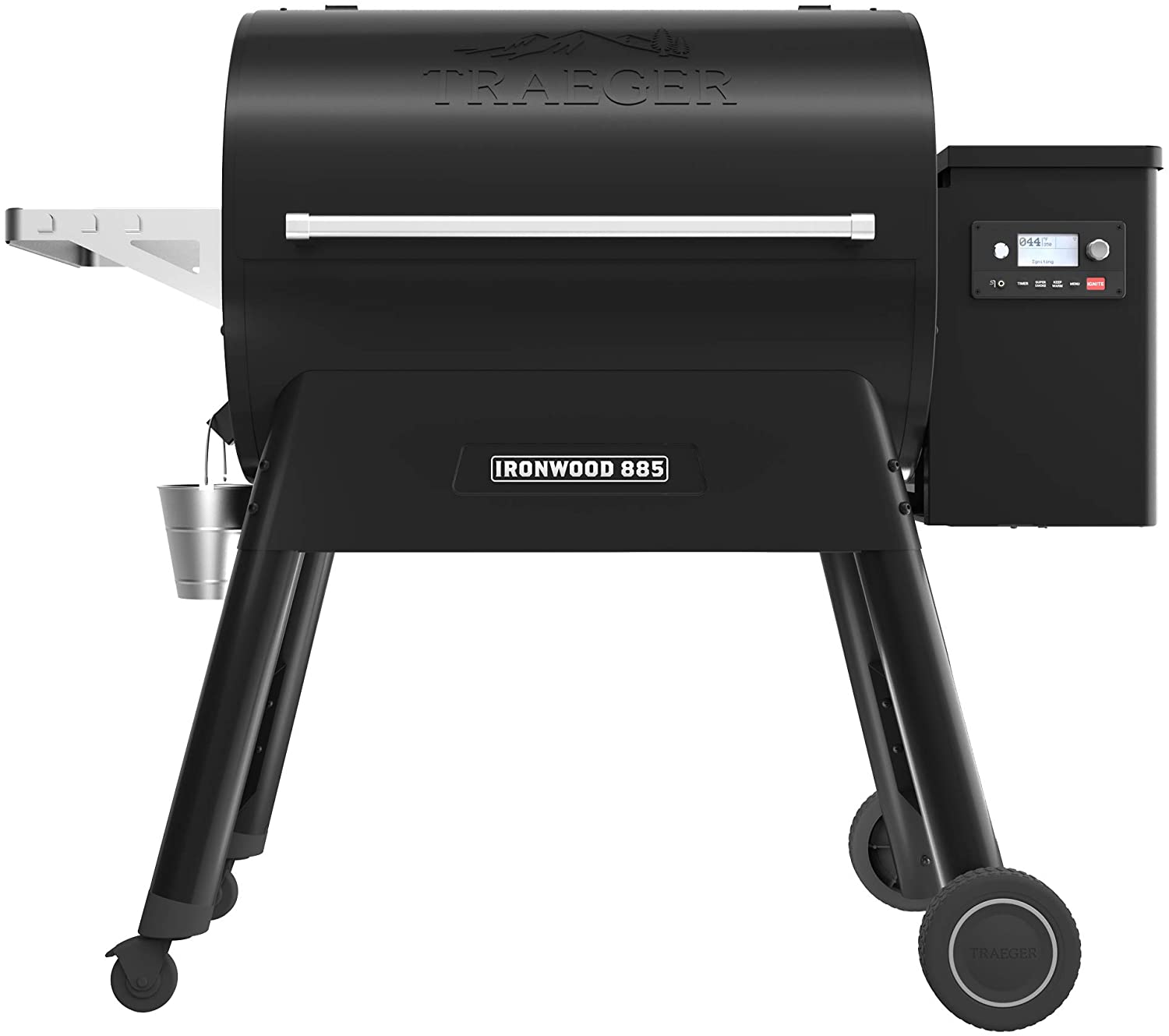 Traeger Grills Ironwood 885
Smart grill with built-in meat probe
Memphis Grills Elite Smoker and Grill
Super hot grill with a spacious cooking area
Pros
Extra-large cooking surface
Convection fans
Can reach up to 700 degrees Fahrenheit
Suitable for some professional work
If you want the best of the best, this wood pellet model can both grill and smoke, and comes with excellent digital controls and software for full control … if you're willing to pay the price. It's also especially large, with 1,252 square inches of cooking surface, making it suitable for anything from large family gatherings to some catering work (the 24-pound pellet hopper also ensures you can supply plenty of fuel). Direct and indirect cooking are both options thanks to the design.
Inside, you'll find dual metal convection fans for even heat distribution, and the ability to precisely control the temperature from 180 degrees to 700 degrees Fahrenheit. Keep in mind that if you don't need to max out your grill space, you can downgrade to a smaller version to save some money.
Memphis Grills Elite Smoker and Grill
Super hot grill with a spacious cooking area
Green Mountain Davy Crockett with Sense-Mate
Great grill for camping or tailgating
Pros
Affordable and portable
Electric or wood pellet modes
App compatibility
Cons
Too small for some events
Looking for a more affordable grilling option that's easier to take with you anywhere? You'll love this electric/wood pellet grill that only weighs 68 pounds and comes with a foldable design that allows you to quickly store or transport it. Those features make the Davy Crockett a perfect accessory for tailgating, but the smart technology only improves your options.
Connect the grill to a Wi-Fi network and get updates on internal temperatures thanks to the built-in meat probe. That means you're never caught off-guard. The ability to switch to electric cooking at 12V or 120AC also makes the grill one of the most versatile on our list.
Green Mountain Davy Crockett with Sense-Mate
Great grill for camping or tailgating
Weber Genesis SX-335
Best grill to up your grilling game
Pros
Excellent gas grill design
App makes recommends on cooking stages
Large prep area
Cons
The plentiful smart features may be too many for some grillers
Are you more comfortable with a gas grill? This three-burner Weber model doesn't just run on gas, it's also one of the smartest we've seen, using an app to give you alerts when food reaches a certain temperature and reminders to make important temperature or placement changes (including when to flip your burgers or serve your meats). It includes both a large searing surface and a large prep surface so you can do plenty of ingredient work right there at the grill.
Weber's design also allows for a wide variety of accessories, if you're willing to purchase them. You can fit in grillware that allows you to bake, steam, stir-fry, and more — essentially turning it into your own outdoor kitchen.
Weber Genesis SX-335
Best grill to up your grilling game
Traeger Grills Pro Series 575
Good for smaller spaces
Pros
A more affordable Traeger model
App and Alexa support
Still has 575 square inches of grill space
Cons
May not be large enough for every user
If you're a big fan of Traegers but want to save some money, this smaller and much more affordable version still provides many of the same benefits. Smart features include app connectivity to monitor the grill and control temperatures, as well as Alexa integration for giving your grill voice commands.
As the name indicates, you have 575 square inches of grill space. That's not as big as many of our picks, but it's still plenty of space for managing meats for a party or a family gathering. The grill can reach up to 500 degrees max temperature, and a built-in probe is also included here.
Traeger Grills Pro Series 575
Good for smaller spaces
Masterbuilt Smoker MB20071117
A solid option for those new to smoking meats
Pros
Affordable smoker
Large enough for two turkeys
Wood chip side loader
Cons
A good beginner model, but lacking in smart features
Primarily interested in smoking meats? This affordable smoker is an excellent place to get started. At 30 inches, it's not the largest model but there's still plenty of room to hold up to two turkeys, or four racks of ribs, etc. The electric features mean that temperature control can be very accurate, and the insulation keeps the heat in so you don't have to worry about making spaces too hot (the smoker also has optional covers and leg extensions depending on your setup). There is also a side-loading system for adding wood chips without dissipating heat.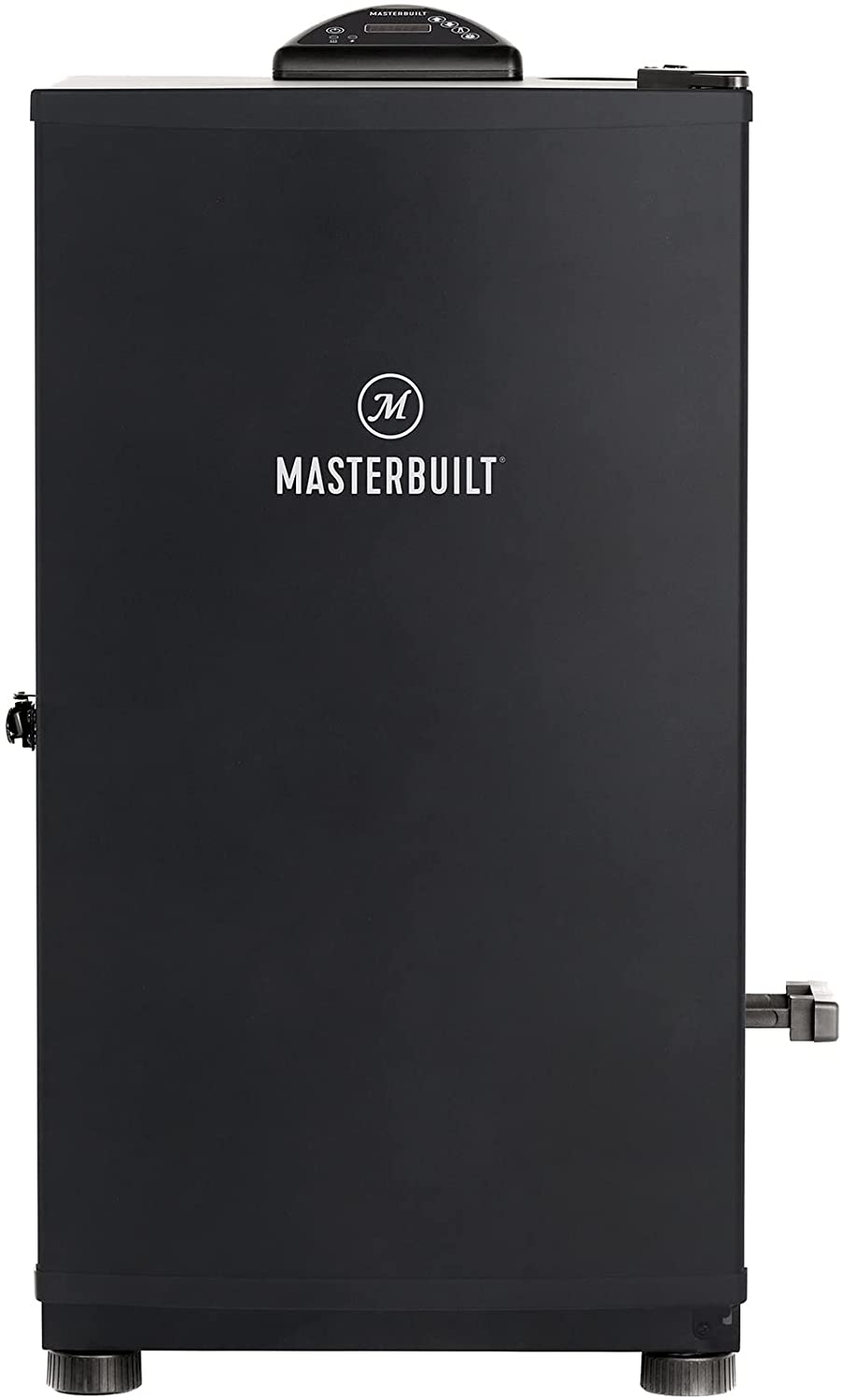 Masterbuilt Smoker MB20071117
A solid option for those new to smoking meats
Masterbuilt Smoker MB20074719
High-end smart smoker
Pros
Bluetooth and app support
Meat thermometer
40-inch design
Cons
May be too expensive for beginners
If you're more serious about your smoker, this model is a significant upgrade. It's a 40-inch smoker that offers four chrome-coated racks to hold all kinds of meats. It also comes equipped with more smart features, including a meat probe thermometer and a Bluetooth connection that works with an app on your phone to help you monitor smoking conditions more accurately. Like our other Masterbuilt, it also has a side loader for wood chips.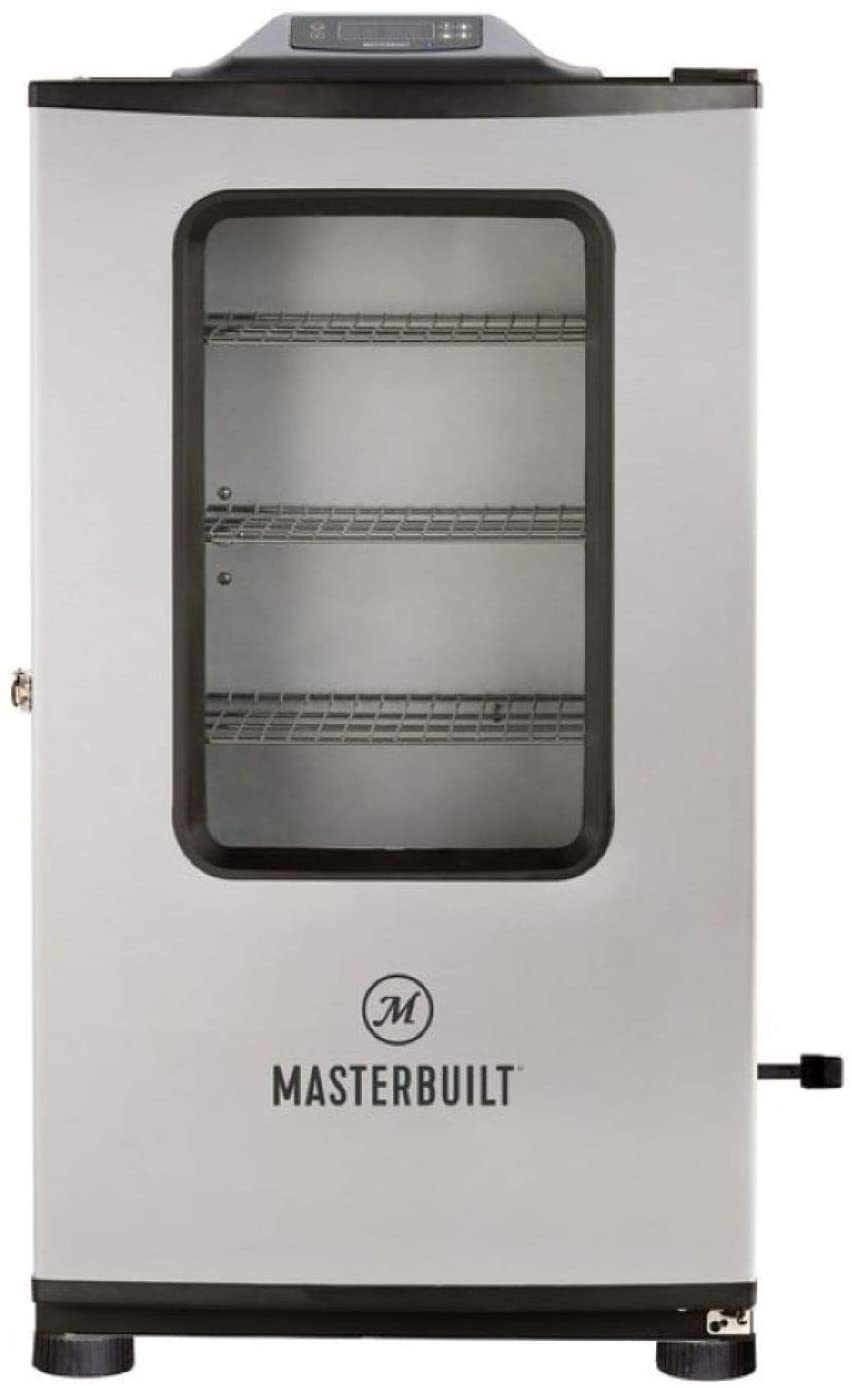 Masterbuilt Smoker MB20074719
High-end smart smoker
Frequently Asked Questions
What is a smart grill?
A smart grill is typically a grill that comes with more advanced digital features for monitoring and control, especially app compatibility or voice assistant compatibility.
How much is a smart grill?
You can find a smart for both well below and well above $1,000. A full-featured, large smart grill will probably be around $1,500.
What do Wi-Fi grills do?
The grill connects to a Wi-Fi network, which allows it to interact with apps on your mobile devices. You can use the apps to monitor temperatures and control the grill from a distance, as well as get alerts or timers. Some grills use Bluetooth connections instead of Wi-Fi, but the result is largely the same.
Which home grill is best?
The best grill for you really depends on your situation. We suggest you should start thinking about size (surface cooking area, how many people you cook for, etc.), and then what fuels you would prefer. Smart features can come later. Our reviews, like that of the Weber Genesis, can help you make decisions, too.
Would you like to learn more about the best grills? Check out our guide to outdoor grills, too.
Editors' Recommendations
Best Philips Hue deals for June 2022

Best Amazon Echo Deals: Get an Echo Dot for $40

Best Blink camera deals for June 2022

Best Security Camera Deals for Prime Day (and June 2022)

The best smart locks for 2022
NASA James Webb Space Telescope Crosses Halfway Point in Final Testing
What's happening
The JWST team has completed 10 of 17 "modes," or checkpoints, on the road to booting up the telescope.
Why it matters
Successful testing means we're still on the path to receiving the first JWST images this summer.
It's almost time. 
NASA is revving up to release its very first interstellar discoveries, courtesy of the groundbreaking James Webb Space Telescope. Come July 12, we may begin seeing the universe through a vastly clearer lens. 
And in preparation for the highly anticipated day, JWST researchers have been meticulously perfecting each of the scope's trailblazing pieces of equipment — on that note, we have an update. 
NASA scientists announced this week that they've successfully calibrated the eye of a JWST-mounted device called NIRSpec. This is a pretty big milestone because of the streamlined way NASA organized the road to regular Webb use. The agency basically has to get through 17 instrument "modes," which you can think of as testing checkpoints, through analysis and observation before fully booting up JWST. 
Thus, now counting NIRSpec achievements, the agency has officially passed the halfway point on the mode ledger — bringing the grand total to 10 out of 17 complete. 
"The recent confirmation of NIRSpec target acquisition … primes the NIRSpec team for our last activities of commissioning," the team said. "We cannot wait to see the first NIRSpec science observations coming this summer!" 
In fact, "the team has started to take some of the first science data," per the agency's release.
A quick recap of the James Webb specs
There are four key components to JWST, each of which contributes to those 17 modes outlined by the agency. Of note, almost all these facets rely on some type of infrared light detection, which means they can study a part of the electromagnetic spectrum invisible to human eyes. 
"Study of the intensity or brightness of light across the wavelengths can provide key diagnostic information about the nature of various objects across the universe," the JWST team said. "From extrasolar planets around distant stars, to faint galaxies at the edge of the universe, and objects in our own solar system."
You can read about the science of infrared in more detail here — but returning to JWST's technology army, here's the breakdown. 
Its alpha instrument is probably the Near-Infrared Camera, or NIRCam. NIRCam will essentially lead the charge in detecting and imaging the cosmos as it was when time began. "If NIRCam doesn't work, the telescope doesn't work," Alison Nordt, space science and instrumentation director at aerospace giant Lockheed Martin, who's been a part of the JWST since the beginning, simply puts it.
Then, there's the Mid-Infrared Instrument, or MIRI, which has both a camera and spectrograph aimed at dissecting items illuminated by light in the mid-infrared electromagnetic region, and the Near-Infrared Imager and Slitless Spectrograph, or NIRISS, which is basically an exoplanet hunting machine. 
Also aboard JWST, you'll find a navigation system, aka the fine guidance sensor, which helps the scope, well, not get lost. And finally, the star of NASA's latest update is the Near-Infrared Spectrograph, or NIRSpec.
What is NIRSpec?
"The Near-Infrared Spectrograph is the instrument on the Webb telescope that observes spectra of astrophysical and planetary objects at near infrared wavelengths," the JWST team said. 
In other words, it works to examine space-borne phenomena that emanate light in the near infrared region, but rather than merely image those objects, it can study their chemical composition. That's the intrigue of spectrography. You get more than a picture of a planet, you get details of what it would be like to stand on it.
And in terms of target acquisition, the JWST team says NIRSpec has an important mirror, which can place cosmic targets in their proper locations as the telescope explores. This is crucial because such information helps NIRSpec's spectrograph know where to look. 
There are two ways the mirror does this — the Wide Aperture Target Acquisition (WATA) and Micro-Shutter Assembly-based Target Acquisition (MSATA). During testing, the team said, WATA performed "excellently" and MSATA made solid progress, and lucky for us, both successes give us awesome cosmic pictures, like the one featured up top.
Further, with regard to MSATA, the JWST team says this method is quite difficult to nail down. It calls for a proper estimation of iNIRSpec science spectral intensity within one-tenth of the device's shutter width. That's incredibly precise. For context, it's "the approximate size of a bumblebee, 1.5 centimeters, viewed from 150 kilometers away," the team said.
Now that NASA has these successes down, just seven more modes to go before we hit July 12 — the day we've all been waiting for. 
To the stars, JWST.