How to record audio on Google Slides
Google Slides is an excellent tool for creating presentations fast and sharing them online. If you want to jazz up your presentations and make them a little more interesting, then knowing how to record audio on Google Slides can make the process a whole lot easier.
If you are looking for a way to automatically start an audio file for a particular slide, you may have noticed that Google Slides has no quick built-in recording option. But with the right online tools, you can still put one together quickly to help with demos, voiceovers, description sounds, and more. Here's how.
How do you record your voice on Google Slides?
If you've never used Slides before, you can visit this webpage to get started quickly. Choose the blank slide to begin a new slideshow, or access another Slides presentation that's been shared with you in Google Drive. When you've navigated to a slide that needs an audio effect, you're ready to begin.
Step 1: Slides doesn't have a built-in audio recorder, but that's not a huge concern when the internet is filled with free recorder tools. As long as you have a mic, you can create an audio file to use in Slides.
If this is a one-time audio recording for a presentation, we suggest using the super-speedy Rev Online Voice Recorder, where you simply select Record, give the site permission, and start talking. If you're going to be creating a lot of audio files over time, then you may prefer to install the ChromeMP3 Recorder extension from Hablacloud.
If you aren't recording something but rather using an existing clip, make sure it's in a common format like MP3.
Step 2: To upload your audio file to Google Drive, log into Drive, select New, and select File upload. Find the audio file on your local storage, typically in Recent downloads, and select it. Google with automatically upload it to Drive.
Step 3: On the slide where you want to add audio, select Insert, then select Audio in the drop-down menu.
Step 4: In the new window, you'll see all the audio files you currently have in Drive. If you haven't cleared out your Drive files in a while, you may need to use the Recent or search tools to help you locate it. When you find it, choose the file and then Select.
Step 5: You will now get a small icon on the slide to let you know there's an audio file there, and a new menu on the right with your Audio playback options.
Spend a little time in the audio menu to make sure the sound is playing like it should. You can choose to have it play on click or automatically, and adjust the volume for when the audio plays. You also have the ability to choose to loop the audio if you want and whether or not you want the audio to stop playing when you move to the next slide.
Step 6: With the settings configured, your slide should now be able to play audio the way you had in mind. You can repeat this process for any slide that needs audio in your presentation.
Now that you've nailed adding recorded audio to Google Slides, why not learn how to draw on Google Slides.
Editors' Recommendations
How to double-space in Google Docs

How to change your mouse cursor in Windows

How to superscript in Google Docs

How to make Instagram highlight covers

Microsoft says Edge has already saved 273 petabytes of RAM
Build a website on your own, no coding skills required, for just $59
StackCommerce

Websites used to be hard to make. Today, they require much less skill. In fact, virtually anyone can make an attractive website with zero coding knowledge. You only need a website builder like Buldix Pro, and lifetime subscriptions are on sale for just $59.

Buldix Pro is a popular drag-and-drop website builder ideal for non-techies, seasoned web developers, and everyone in between. You just choose from its existing stock of templates and customize it to suit your needs. You can drag and drop a variety of pre-made assets, websites are responsive, and you can even link your own custom domain and host it on your own.

Yes, there are other drag-and-drop website builders out there. But most are too simplistic for professional applications. Buldix Pro, by contrast, works great for everyone. Even professional developers use it to get jobs done much faster than they could by coding alone. Plus it's received tremendous user reviews on Facebook, Dealfuel, and more, so you can research how well it works before you buy.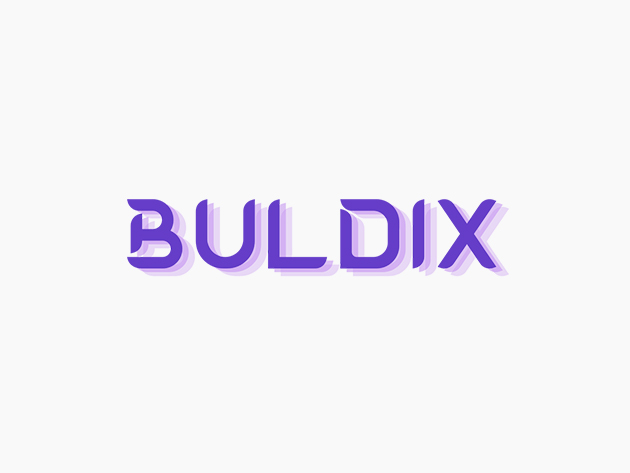 Buldix Pro: Lifetime Subscription – $59

See Deal

Prices subject to change.

When you purchase through links in our articles, we may earn a small commission. This doesn't affect our editorial independence.
Arkansas Bill (2021) Establishing a Database for Tracking Women Seeking Abortion
On February 9, 2021 in the House:
Notification that HB1195 is now Act 90
On February 5, 2021 in the House:
Correctly enrolled and ordered transmitted to the Governor's Office.
On February 4, 2021 in the House:
TO BE ENROLLED
Returned From the Senate as passed.
On February 4, 2021 in the Senate:
Returned to the House as passed.
Read the third time and passed.
On February 3, 2021 in the Senate:
Returned by the Committee, with the recommendation that it Do Pass
On February 1, 2021 in the House:
Read the third time and passed and ordered transmitted to the Senate.
On February 1, 2021 in the Senate:
Received from the House.
Read first time, rules suspended, read second time, referred to PUBLIC HEALTH, WELFARE AND LABOR COMMITTEE – SENATE
On January 28, 2021 in the House:
Returned by the Committee Do Pass
On January 27, 2021 in the House:
REPORTED CORRECTLY ENGROSSED
Amendment No. 2 read and adopted and the bill ordered engrossed.
Placed on second reading for the purpose of amendment.
On January 26, 2021 in the House:
REPORTED CORRECTLY ENGROSSED
Amendment No. 1 read and adopted and the bill ordered engrossed.
Placed on second reading for the purpose of amendment.
On January 14, 2021 in the House:
Read the first time, rules suspended, read the second time and referred to the Committee on PUBLIC HEALTH, WELFARE AND LABOR COMMITTEE- HOUSE
Filed
The most anticipated monitor of 2022 might be soon ready to launch
Samsung's unique Odyssey Ark gaming monitor might finally go on sale in the coming weeks. A report from the Korean publication ETNews (via SamMobile) suggests that the 55-inch curved monitor is set to become available sometime in August.
After having been announced and showcased at CES in January, the release of the Odyssey Ark has been highly anticipated. However, several specifications, including HDR support, brightness, and port configurations, remain unknown at this time.
So far, we know for sure that the monitor features a 16:9 4K OLED display, which was showcased in a vertical stance but also supports pivot, tilt, and rotation modes. The aspect ratio can also be set to ultrawide 21:9 or ultrawide 49:9, depending on user preference.
SamMobile claims to have learned from Samsung at CES that the monitor will have a 1000R curve radius, a UHD resolution, an active refresh rate of 165Hz, a 1 millisecond response time, six surround sound speakers with Dolby Atmos support, and support for FreeSync and G-Sync technologies. The publication added that the specs are subject to change up until the Odyssey Ark is released.
The massive monitor is also using a QD-OLED panel instead of a traditional OLED panel, which has been a trend on gaming monitors experimenting with OLED throughout the year. We've seen other monitors, such as the Alienware 34, use Samsung's QD-OLED panels, which helps keep the price of the peripheral lower. However, due to the sheer size of the Odyssey Ark, it is possible the monitor could have a steep price.
The price of the Odyssey Ark has not yet been revealed. However, some bloggers speculate that the monitor could sell for upwards of $2,500, using the 49-inch Odyssey Neo G9 as an example. The Odyssey Neo G9 is also a curved monitor, which sells for $1,800. The smaller still, 32-inch Odyssey Neo G8, was also showcased at CES and sells for $1,500.
Editors' Recommendations
IPS vs. VA displays: Which is best for your monitor or TV?

Why HDR gaming on PC is such a mess, according to a Ubisoft developer

Microsoft just turned the Edge browser into a gaming powerhouse

Chromebook gaming could get serious with rumored Nvidia GPUs on the way

MacBook Air 2022: M2 chip, new colors, thinner bezels, and more