How to Change Your Move Goal on Apple Watch
You can increase or decrease your Apple Watch Move goal to make it harder or easier to fill your Move ring each day. You can't do this on your iPhone, you'll need to do it on your Apple Watch directly.
Change Your Move Goal
You can change your Move goal using the Activity app on your Apple Watch. You'll find this in the main menu by clicking the Digital Crown, launch it quickly by tapping on the activity rings complication on your Apple Watch face.
With the Activity app open, make sure you're on the "first page" where you can see your three rings: Move, Exercise, and Stand. Scroll down to the very bottom of the screen and tap on the "Change Goals" button.
From here you can change your Move, Exercise, and Stand goals in sequence. By default, the Exercise and Stand goals will be at 30 minutes and 12 hours respectively. The Move goal for each person differs based on what information you gave your Apple Watch when you first got it, and whether or not you've accepted Apple's invitation to increase or decrease it based on activity levels.
If you keep smashing your Move goal, your Watch will keep suggesting that you increase your Move goal. Eventually, you will reach a number you likely cannot achieve, so make sure you settle on a Move goal you're comfortable with or you'll lose your streak.
RELATED: 7 Video Games for Fitness and Exercise
Filling Your Move Goal Each Day
The easiest way to fill your Move ring each day is to record all of your workouts and activities. This includes obvious things like gym sessions and runs, but also fitness gaming sessions that get the blood pumping or even your morning walk to work.
Your Apple Watch will record most residual movement, but you'll be awarded more active energy when you record it as an appropriate workout. You'll also get better heart rate information and GPS records in certain workouts (like walks, hikes, and runs), but this will tax your Watch battery more.
Remember that your Move goal should motivate you, so setting it too high or low defeats the object of having one at all.
Get More Out of Your Apple Watch
There are many reasons to love your Apple Watch. Check out our top Apple Watch tips and tricks to make sure you're making the most of yours.
RELATED: 20 Apple Watch Tips and Tricks You Need to Know
The Roku Channel is adding 22 free movies in July – here's the full list
Every month, streaming services add dozens of new TV shows and movies to their libraries. They do this in order to keep their subscribers around and entice new ones into signing up. But no matter how exciting these additions may be, there are far too many services for any of us to subscribe to them all. Thankfully, paid services aren't the only choices — many free alternatives have started popping up all over. One of the best options is The Roku Channel, and the service is adding a bunch of free movies to its library in July.
The Roku Channel added 26 new movies back in June, including Independence Day and Taken. Another 22 movies are joining the library in July. Some of the highlights are As Good as it Gets, E.T. The Extra-Terrestrial, Space Jam, and White Chicks.
They are all free to watch on The Roku Channel. You can access The Roku Channel on nearly any smart device. The service is also available online at TheRokuChannel.com.
In addition to on-demand movies and shows, The Roku Channel also features a number of live channels. These include ABC News Live, Family Feud, Real Crime, Fubo Sports Network, Movie Favorites by Lifetime, and WeatherNation.
Free movies on The Roku Channel in July 2022
Akeelah and the Bee (Exclusive)
As Good as it Gets 
Divine Secrets of the Ya-Ya Sisterhood 
E.T. The Extra-Terrestrial 
Evita 
Eyes Wide Shut 
Four Christmases 
Fury 
Hitch 
My Girl 
Observe and Report 
Outbreak  
P.S. I Love You 
Soul Surfer 
Space Jam 
Sucker Punk 
The Count of Monte Cristo 
The Pelican Brief 
Three Kings 
What a Girl Wants 
White Chicks 
Wild Hogs 
Those are the free movies coming to The Roku Channel in July. There are also a few TV shows that you'll be able to watch for free on the service:
Crash 
Friday Night Lights 
Love & War 
Natural Born Narco (Roku Original)
We'll be back next month with all of the latest movies and shows on The Roku Channel.
---
More Roku coverage: For even more Roku news, visit our Roku guide.
Watch MIT's fascinating little robot lightning bugs take flight
Fireflies are one of the best parts of warm summer nights. The dancing, flickering lights of these tiny bugs have enamored people for centuries. Now, a group of scientists at MIT have created robot lightning bugs inspired by nature. Not only can these robots fly, but they also emit light. Just like real-life fireflies.
From performing simple tasks to helping explore the Moon, humans have found many uses for robots. But what could robots the size of an insect do? Well, the possibilities, as it turns out, are quite endless.
Check out these robot lightning bugs that MIT researchers created
Making robot lightning bugs that are built to insect-scale isn't easy. And, there are a lot of factors to consider. After all, at such a small size, these robots can't really be fitted with sensors and other tracking tech. That's not even taking into account the need to keep the robot's weight down as low as possible to make flying smoother.
But, because these robots can emit light, the researchers can track them without sensors. Instead, all the researchers need is a camera capable of picking up the emitted light. Normally, we'd have to rely on bulky infrared cameras. Which would make the robot's usefulness outdoors unlikely.
However, the researchers proved they can track the robot lightning bugs using a standard smartphone camera. And, the researchers say, they could even teach them how to communicate using their lights, similar to how real fireflies communicate.
The glow up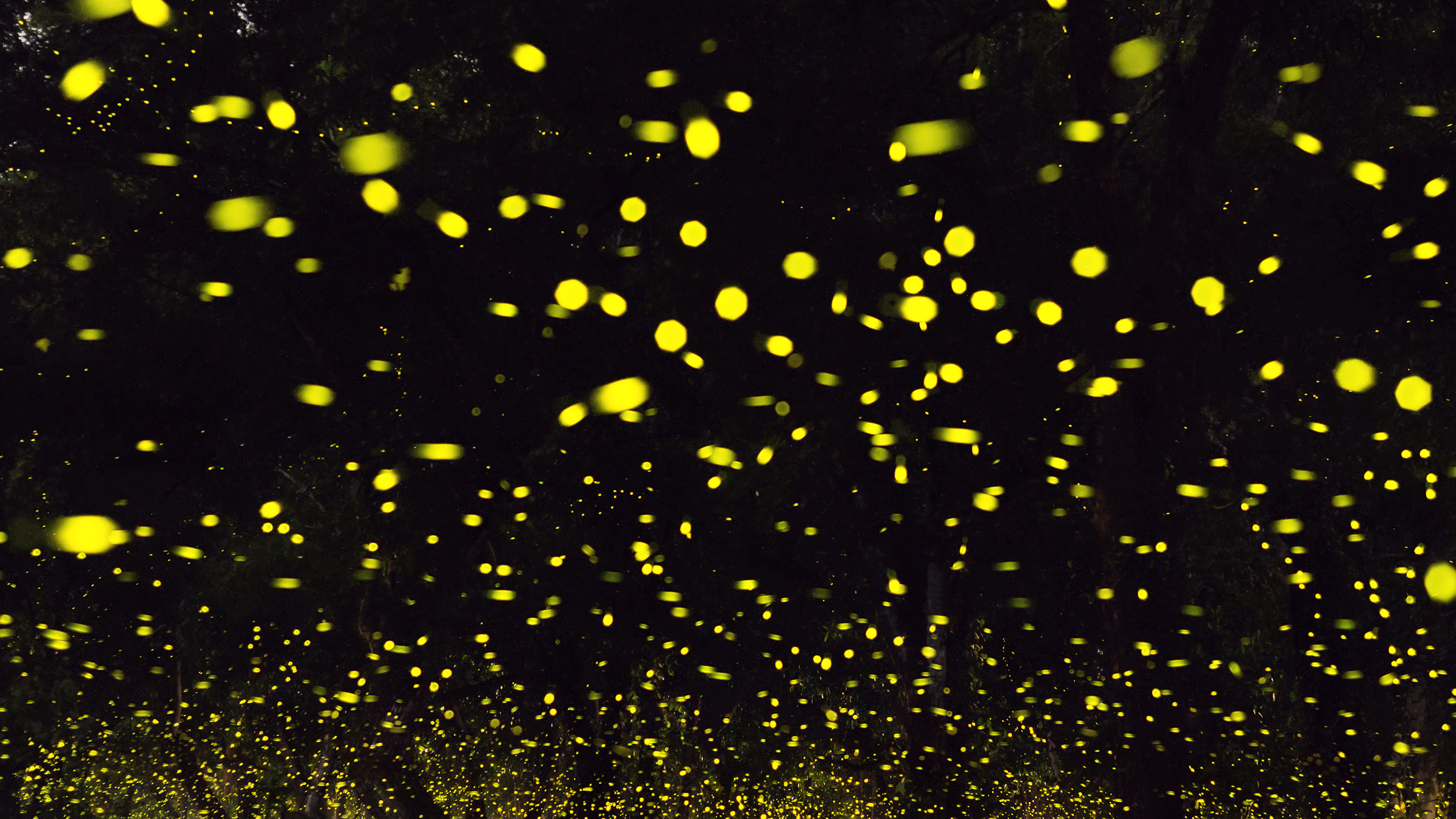 One of the most challenging parts of the process was creating small robots capable of emitting light. While it might not sound difficult, you still have to take the weight and overall size of the robot lightning bugs into account. As such, the researchers at MIT had to embed minuscule electroluminescent particles into the artificial muscles the robot utilizes.
Altogether, the process added around 2.5 percent more weight to the robot. However, it didn't affect its flight performance, a key factor the researchers had to consider. Another intriguing part of these robots is how they move around.
Unlike drones, which require propeller-like systems to move around, the robot lightning bugs use artificial muscles capable of flapping built-on wings. That means that MIT's robot is actually flapping wings to take off, instead of forcing air underneath it like a propeller system. To make the light-emitting qualities work, the researchers had to create an electrode that wouldn't block light.
To do this, they used highly transparent carbon nanotubes. These nanotubes are only a few nanometers thick. As such, they allow the light to pass through them easily and clearly. The researchers published a paper on the robot lightning bugs in IEEE Robotics and Automation Letters earlier this month.
5 lesser-known iPhone features you probably haven't discovered yet
Apple launched the first iPhone 15 years ago this week, kicking off a new chapter in the mobile revolution and cementing the preeminence of a piece of consumer hardware that would dominate Apple's fortunes for the next decade and beyond. Notwithstanding how long some of you have been iPhone users, though, the handsets are so feature-rich now thanks to Apple's iterative iOS releases that — unless you follow all this for a living — there must just be tons of things your iPhone can do that you don't even realize.
What's more, Apple doesn't always make a big deal about heralding every single iPhone feature tucked away in new iOS releases. Some of them you either find by accident or you manage to hear about from someone or someplace else.
Scan text in photos, and hide your email
In this post, we'll take a look at five really useful iPhone features that you might not have discovered yet — but all of which, nevertheless, are super useful. Starting with the ability to scan text in photos.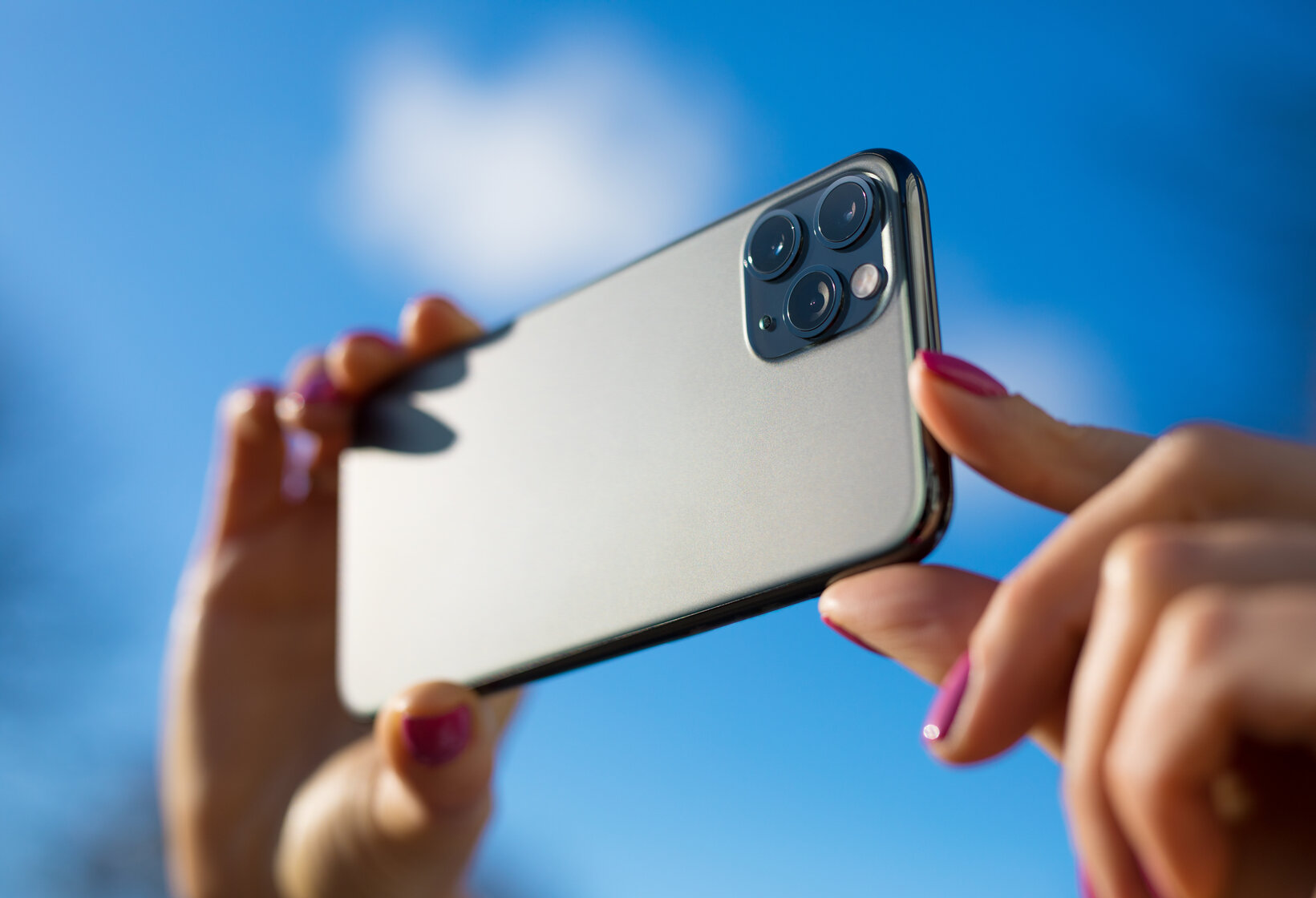 Scan photo text with your iPhone
If you're running iOS 15, open up your camera roll. Do you see text in any of the photos you've taken that are now stored on your iPhone? Maybe there's an image of a street sign, of a restaurant exterior, or any paper with words on it. You might not be aware that you can long-press on the text in that image and select it, in order to copy and paste it somewhere else.
Hide your email
Sometimes, it seems like almost every single website you visit asks for your email address at some point. Certainly, they do so if you want to stay up-to-date on news from the site. To insert a layer of privacy between you and that site, however, Apple has a feature available via iCloud+ that lets you "hide" your email from the site. In the prompt where you'd otherwise type your email, Apple should recognize and give you the option of letting the iPhone maker generate a random email address instead.
Apple then forwards that company's emails to that randomly generated address, and then to the actual email address that Apple has on file for you.
More iPhone features
Below, we've also got a way for you to quickly undo something in a text field, silence spammers, and improve your FaceTime sessions. We'll quickly run through each, starting with a quick "undo" trick.
Three fingers to undo: Shaking your iPhone to undo something is pretty well-known at this point. But did you know you can also simply tap three fingers in a text field to quickly bring up an "undo" option?
Turing on Portrait Mode during FaceTime calls: If you're worried about how your surroundings look ahead of your next FaceTime call, fear not. You can actually use your iPhone to artfully blur the background, similar to what Portrait mode does for photos. If you want to use this feature, tap on the tile with your image during a FaceTime call. Then, you'll see an option of four icons to press. Choose the one in the upper-left corner.
Silence any spam callers: Don't want to keep getting bothered or interrupted by spam callers? All you need to do is open the Settings app, select "Phone," and then "Silence Unknown Callers."
---
More iPhone coverage: For more iPhone news, visit our iPhone 14 guide.