First Thing: bodies found in search for Dom Phillips and Bruno Pereira
Good morning.
Police in the Brazilian Amazon have found two bodies in the search for British journalist Dom Phillips and Indigenous activist Bruno Pereira.
Regional police chief Eduardo Fontes said one of the two men arrested in connection with the pair's disappearance had confessed to killing them and led officers to the burial site.
The announcement appeared to bring a tragic close to the 10-day search after the pair went missing on 5 June. The pair's disappearance has underlined the growing dangers faced by defenders of Brazil's environment and Indigenous communities under the Brazilian president, Jair Bolsonaro.
You can read tributes to Phillips and Pereira, who bonded over a shared love of the Amazon, and listen to today's episode of Today in Focus: The disappearance of Dom Phillips and Bruno Pereira.

A crowdfunding campaign has been launched to support the families of Phillips and Pereira.
Third panel hearing will show Trump pressuring Pence to overturn election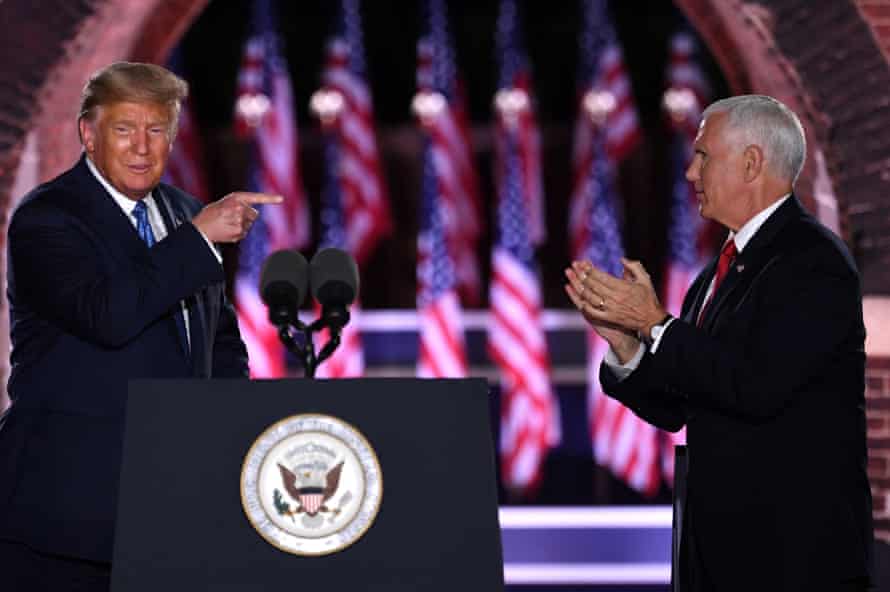 The House select committee investigating the January 6 Capitol attack will focus its third hearing on how Donald Trump pressured then-vice-president Mike Pence to reject the certification of Joe Biden's election win.
The panel will examine the origins of Trump's pressure campaign on Pence, and outline how Pence rejected the former president's plan. Despite being roundly told the scheme was unlawful, Trump ignored his top White House advisers to follow the course of action, it will argue.
The committee will show how Trump's false public statements about Pence having the power to refuse to count votes for Biden endangered his life as the mob shouted "hang Mike Pence".
What does the so-called Pence strategy mean for Trump? His involvement makes him liable for the crimes of obstructing an official proceeding and conspiring to defraud the United States, the panel argues.
Two US volunteers in Ukraine feared taken prisoner by Russia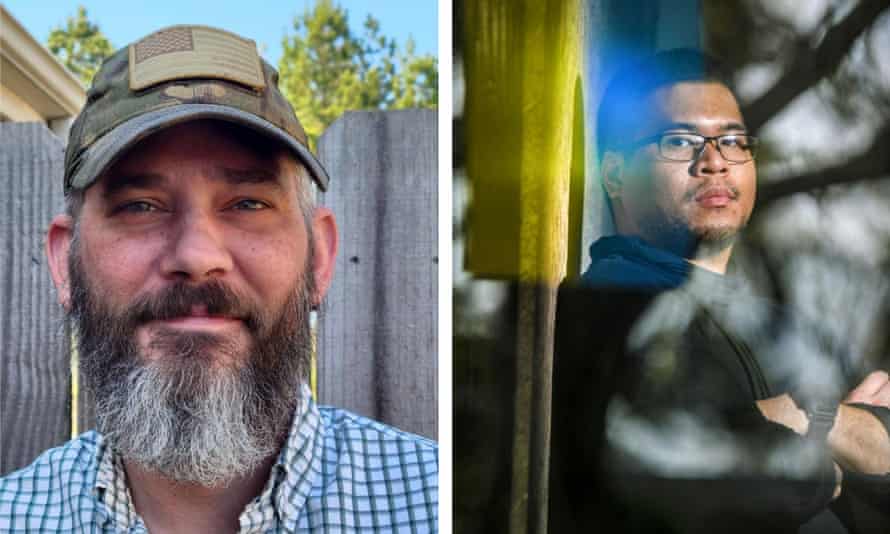 Two American volunteers in Ukraine have gone missing and are feared to have been captured by Russia, officials and family members have said.
Both Alexander Drueke, 39, and Andy Tai Ngoc Huynh, 27, are US military veterans from Alabama who traveled to Ukraine to aid Ukraine's war effort. The pair haven't been heard from in several days.
White House spokesperson John Kirby said he could not confirm the disappearance of the two Americans but said: "If it's true, we'll do everything we can to get them safely back home." He discouraged Americans from traveling to Ukraine.
What does it mean for the US? If confirmed, the pair would be the first Americans known to have been captured. It would complicate efforts in the war, as the US is trying to steer clear of direct confrontation with Russia.

It comes after two Britons and one Moroccan national were sentenced to death by pro-Russia officials in eastern Ukraine. The UK has condemned the ruling as a show trial.

The leaders of the EU's three biggest nations, Germany, France and Italy, will visit Kyiv on Thursday in a show of support for Ukraine. Volodymyr Zelenskiy is expected to push the leaders to provide Ukraine with more arms.
In other news …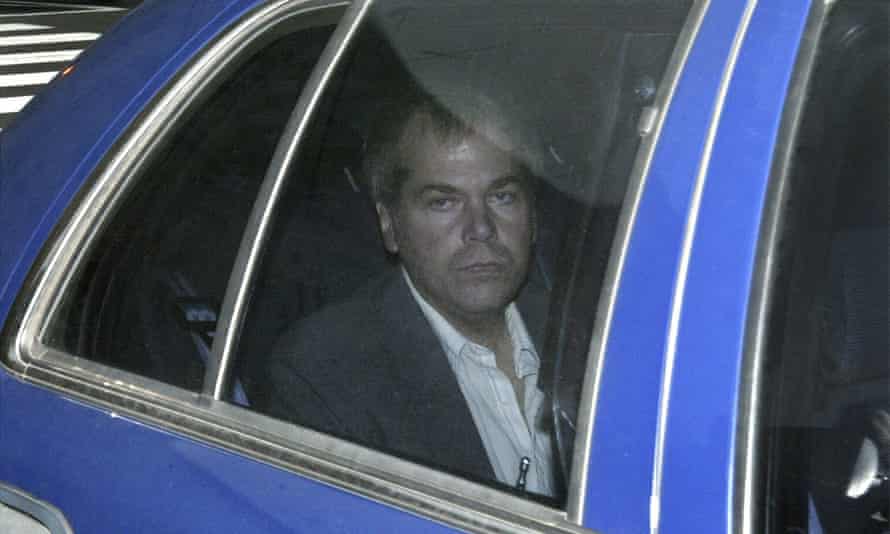 John Hinckley, who shot and wounded former president Ronald Reagan in 1981, has been freed from court oversight. He has been living in the community in Virginia since 2016 following decades in a Washington mental hospital after he was acquitted of trying to kill Reagan by reason of insanity.

The UN human rights chief, Michelle Bachelet, has said she wasn't able to speak to any detained Uyghurs or their families, and was accompanied by government officials during her visit to Xinjiang. Activists and some western governments described it as a propaganda coup for Beijing.

Ghislaine Maxwell's attorneys have argued that she should be sentenced to "well below" the 20 years' imprisonment that probation authorities have recommended in her sex-trafficking case. They alleged that an inmate has threatened her life, claiming that an additional 20 years' incarceration "would be worth the money she'd receive for murdering Ms Maxwell".

Joe Biden has signed an executive order aimed at stopping discrimination against transgender youth and ending federal funding for so-called conversion therapy for transgender youth. It comes amid the slew of anti-LGBTQI+ laws introduced in state legislatures over the past year.
Stat of the day: US will save 7.4m lives globally if it reaches net zero by 2050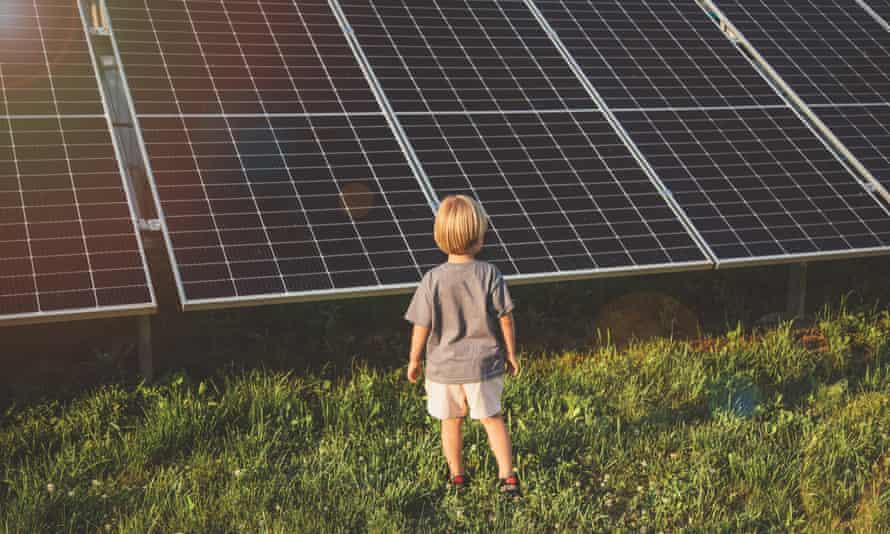 A total of 7.4 million lives worldwide will be saved over this century if the US manages to reduce its emissions to net zero by 2050, according to a landmark analysis. The research, by the Climate Impact Lab, found that just 10 states could save 3.7 million lives by achieving net zero, chiefly due to their high consumption of fossil fuels. Texas alone could save 1.1 million lives.
Don't miss this: 'I was willing to risk death': five women on abortions before Roe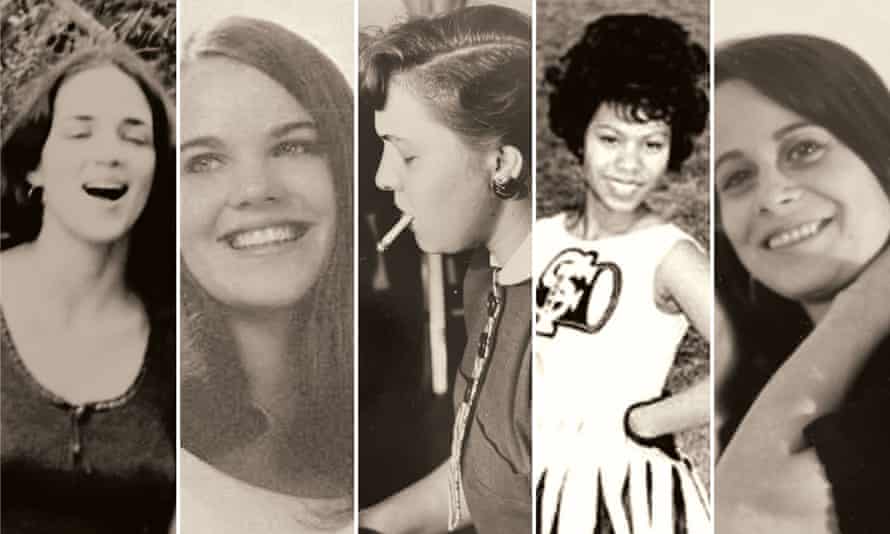 If the supreme court reverses Roe v Wade this summer as expected, those living in around 20 states in the south and midwest – will lose the right to abortion. Five women from across the US share their experiences of abortion in the pre-Roe v Wade era. "Often abortions are talked about as endings," says the executive director of Grandmothers for Reproductive Rights, Kelli Wescott McCannell. "The women in our program have decades of life since their abortions that show what was made possible for them because of that abortion."
Last Thing: can you scare yourself happy?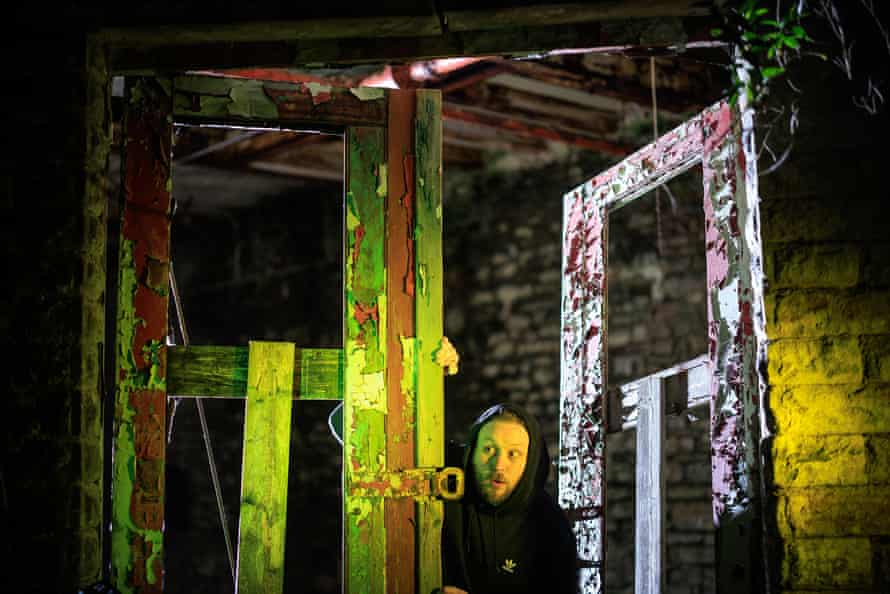 Fear is, apparently, said to be as beneficial for mental wellbeing as practising mindfulness. So naturally, writer Daniel Lavelle tries to pack in as much fright as possible into a few weeks. Here's how he rates a series of thrills, from rollercoasters to spending midnight in the woods.
Sign up
First Thing is delivered to thousands of inboxes every weekday. If you're not already signed up, subscribe now.
Get in touch
If you have any questions or comments about any of our newsletters please email newsletters@theguardian.com
Donors pledge $160 million, Palestinian refugees need more
UNITED NATIONS — Donors pledged about $160 million for the U.N. agency helping Palestinian refugees, but it still needs over $100 million to support education for more than half a million children and provide primary health care for close to 2 million people and emergency cash assistance to the poorest refugees, the agency's chief said Friday.
Briefing reporters on the outcome of Thursday's donor conference, Philippe Lazzarini said the pledges when turned into cash will enable the U.N. Relief and Works Agency known as UNRWA to run its operations through September. But "I do not know if we will get the necessary cash to allow us to pay the salaries after the month of September," he said.
"We are in an early warning mode," Lazzarini said. "Right now, I'm drawing the attention that we are in a danger zone and we have to avoid a situation where UNRWA is pushed to cross the tipping point, because if we cross the tipping point that means 28,000 teachers, health workers, nurses, doctors, engineers, cannot be paid."
UNRWA was established to provide education, health care, food and other services to the 700,000 Palestinians who fled or were forced from their homes during the war surrounding Israel's establishment in 1948.
There are now 5.7 million Palestinian refugees, including their children and grandchildren, who mostly live in camps that have been transformed into built-up but often impoverished residential areas in the Israeli-occupied West Bank, east Jerusalem and Gaza, as well as in Jordan, Syria and Lebanon. But UNRWA only helps the more than 500,000 in school and close to 2 million who have health benefits.
Lazzarini said the more than $100 million shortfall in funding for 2022 is about the same as the shortfall that UNRWA has faced every year for almost a decade, but while income has stagnated costs have increased.
In past years, UNRWA has been able to absorb the shortfall through austerity and cost control measures, he said, but today it's not possible because there is very little left to cut without cutting services.
"Today, we have some classrooms with up to 50 kids," the UNRWA commissioner-general said. "We have a double shift in our schools. We have doctors who cannot spend more than three minutes in medical consultation. So if we go beyond that, it will force the agency to cut services."
Lazzarini said UNRWA's problem is that "we are expected to provide government-like services to one of the most destitute communities in the region, but we are funded like an NGO because we depend completely on voluntary contributions."
Funding the agency's services has been put at risk today because of the "de-prioritization, or maybe increased indifference, or because of domestic politics," he said.
Lazzarini said the solution to UNRWA's chronic financial problem requires "political will" to match the support for the agency's work on behalf of Palestinian refugees.
He said UNRWA has a very strong donor base in Europe and last year the Biden administration resumed funding which was cut by the Trump administration, but he said the overall contribution from the Arab world has dropped to less than 3% of the agency's income.
Donors have also faced financial difficulties stemming from the COVID-19 pandemic, and now there's a major effort to help Ukraine in its war with Russia, he said.
"We will know better at the end of the year how much it will impact the agency," Lazzarini said.
Some donors have already warned UNRWA "that we might not have the traditional top-up at the end of the year, which would be dramatic" for the agency, he said.
Ahead of Thursday's donors conference, Israel's U.N. Ambassador Erdan Calls on countries to freeze contributions until all UNRWA teachers that it claims support terrorism and murdering Jews are fired.
Lazzarini said UNRWA received a letter from Israel's U.N. Mission Friday which he hadn't read, but he said all allegations will be investigated and if there is a breach of U.N. values and misconduct "we will take measures in line with U.N. policies."
Mexico climber dies scaling active, off-limits volcano
MEXICO CITY — A woman mountain climber in Mexico died and a climbing companion was injured when they scaled the highly active, off-limits peak of the Popocatepetl volcano.
Mexico's volunteer Mountain Rescue and Assistance Brigade confirmed Friday that the climbers fell into a gully about 1,000 feet (300 meters) from the volcano's crater, suggesting they had reached the crater or near it.
The crater of the 17,797-foot (5,426-meter) tall volcano has been belching toxic fumes, ash, and lumps of incandescent rock persistently for almost 30 years.
Civil defense authorities have strictly prohibited climbers from going within 7.5 miles (12 kilometers) of the peak since it began erupting again in 1994.
Valentín Martínez Castillo, the mayor of the nearby town of Ozumba, identified the dead woman as a 22-year-old resident of the town.
Martínez Castillo wrote in his social media accounts that the climbers fell about 150 feet (50 meters) down a gully, and that the woman's body and the surviving climbers had been successfully removed from the peak.
The Mountain Rescue and Assistance Brigade posted a notice on their social media Friday reading: "She shouldn't have died. Don't put your life or those of others at risk. The Popocatepetl volcano is closed."
The country's National Disaster Prevention Center said it "calls on people not to go near the volcano, especially the crater, due to the risk of falling ballistic fragments."
Popocatepetl is located 45 miles (72 kilometers) southeast of Mexico City, and occasionally showers ash on surrounding towns and some parts of the capital.
Bill Clinton: Supreme Court's Roe v. Wade decision has 'put our democracy at risk'
Former President Clinton is slamming the Supreme Court's ruling to overturn Roe v. Wade, saying it contributes to putting "democracy at risk" and calling the high court "radical" and "activist."
"This decision puts partisanship ahead of precedent, ideology ahead of evidence, and the power of a small minority ahead of the clear will of the people," Clinton said in a statement on Friday.
"This jarring removal of rights that had long been guaranteed, along with decisions gutting the Voting Rights Act and abolishing any judicial remedy for admittedly unconstitutional gerrymandering by state legislatures and abuses of power by federal authorities, has put our democracy at risk in the hands of a radical, activist Court," he added.
He said said voters should be electing people "who will defend, not deny, our cherished rights and liberties" in addition to confirming judges who put the importance of the Constitution over partisanship.
His wife, former Democratic presidential nominee Hillary Clinton, called the decision "a step backward for women's rights and human rights."
The development comes as the high court ruled on Friday to eliminate federal-level abortion protections, which many anticipated after a leaked draft ruling last month. 
Several states, including Missouri, South Dakota, Louisiana and Kentucky, have now effectively banned abortion. More are expected to follow.
Tags
Abortion
Abortion ruling
Bill Clinton
Hillary Clinton
Roe v. Wade
Supreme Court