Ethereum Core Developers Announce Further Delay of 'Difficulty Bomb'
Ethereum's developers announce another delay of the "difficulty bomb," a section of the consensus algorithm that eventually makes it impossible to mine Ethereum.
This announcement comes as more bad news for Ethereum enthusiasts hoping for the completion of the Ethereum 2.0 merge in August. While ConsenSys researcher Mikhail Kalinin officially initiated work on the Ethereum upgrade in July last year, different developers have since updated the broader community on the migration of Ethereum's energy-intensive proof-of-work progress algorithm to a PoS algorithm.
While no official launch date has been announced, Ethereum co-founder Vitalik Buterin previously said that the upgrade could be available by August, barring any significant issues.
Delays to difficulty bomb
The most recent developer update came on Friday, describing potential delays to the deployment of the "difficulty bomb," a piece of code that, when activated, gradually boots miners off the blockchain through increasing mining difficulty, until it becomes impossible to mine Ethereum.
Developers have already deployed the difficulty bomb and have delayed it previously.
On Friday, issues prompted developers to push Ethereum 2.0's release date back after testing the merge for bugs on the Ropsten testnet, one of the oldest testnets for Ethereum. Fourteen percent of network validators, including those responsible for securing the network, were taken offline when the new code was deployed, according to one developer, Danny Ryan.
Regardless, Ryan said that he'd be "jumping for joy" if the code was deployed on the main Ethereum blockchain in its current state. He summarized the Ropsten test as a situation where 9% of validators have a configuration problem, and two minor bugs affect some stakers (those who lock up coins for a chance to validate transactions and secure a proof-of-stake network).
However, other developers are more cautious, advocating a delay until all the issues are ironed out.
"Delaying it gives you time," said Thomas Jay Rush on the call, facilitated by the lead developer, Tim Beiko.
"It looks bad to the community, but there's nothing you can do about that."
Beiko feels restarting the difficulty bomb could give the developers some breathing room and prevent burnout.
"If we do delay this, I think it should be a realistic delay to still maintain a sense of urgency. But too much pressure pushes teams to burnout; that's also a situation we don't want to be in."
Another developer Alexey Sharp said they are already working flat out and don't need the" sense of urgency."
Beiko confident release will happen this year
Beiko admitted that they are not yet at mainnet code, i.e., the code is not ready to merge with the current Ethereum blockchain.
Buterin did say that the merge could be delayed should developers require additional time, estimating a September or October release. Beiko told Bloomberg it is unlikely that the merge should not happen sometime this year, citing a 90-99% chance.
The delay of the difficulty bomb is a double-edged sword. On the one hand, a failure after deployment would be catastrophic for the network.
On the other hand, the longer developers take, the more time for other proof-of-stake blockchains to encroach on Ethereum's market share.
The world's second-largest cryptocurrency by market share fell 6.4% yesterday, down 66% from its all-time high in November last year.
What do you think about this subject? Write to us and tell us!
Disclaimer
All the information contained on our website is published in good faith and for general information purposes only. Any action the reader takes upon the information found on our website is strictly at their own risk.
Malaysia plans record $18 billion subsidy spend in inflation fight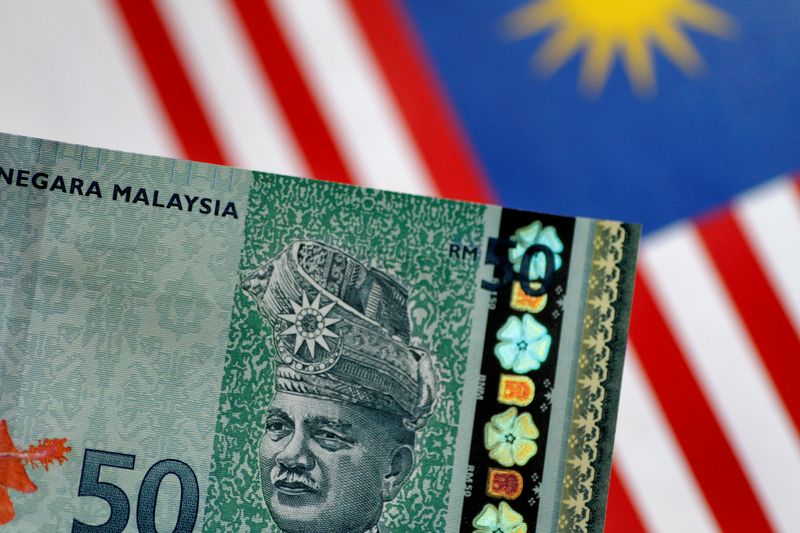 © Reuters. A Malaysia Ringgit note is seen in this illustration photo June 1, 2017. REUTERS/Thomas White/Illustration/Files

KUALA LUMPUR (Reuters) – Malaysia is expected to spend 77.3 billion ringgit ($17.6 billion) in subsidies and cash aid this year, the largest amount in history, to help temper the effects of rising prices, its finance minister said on Saturday.
Prices of goods have jumped in Malaysia in recent months due to supply chain disruptions, labour shortages and the impact of war in Ukraine. Food inflation rose 5.2% from a year earlier in May, the highest since November 2011, government data showed this week.
Malaysia is projected to spend 51 billion ringgit on consumer subsidies including for fuel, electricity, and food, assuming that commodity market prices remain at current levels, Finance Minister Tengku Zafrul Aziz said in a statement.
The government will also distribute 11.7 billion ringgit in cash aid, and 14.6 billion ringgit in other subsidies, he said.
Malaysia said on Wednesday it would disburse nearly $400 million this month to help households cope with rising food and living costs.
Earlier this month, it said an increase in government revenue from rising commodity prices was insufficient to offset an expected spike in subsidy spending this year.
($1 = 4.4000 ringgit)
China's central bank, BIS set up renminbi liquidity arrangement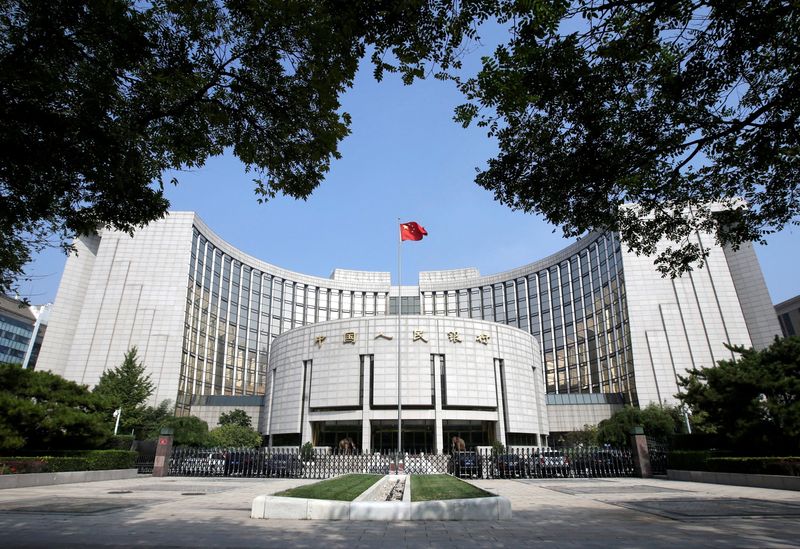 © Reuters. FILE PHOTO: Headquarters of the People's Bank of China (PBOC), the central bank, is pictured in Beijing, China September 28, 2018. REUTERS/Jason Lee

SHANGHAI (Reuters) – China's central bank said on Saturday it had signed an agreement with the Bank for International Settlements to establish a Renminbi Liquidity Arrangement (RMBLA) that will provide support to participating central banks in times of market fluctuations.
The People's Bank of China (PBOC) said the arrangement's first participants, in addition to the PBOC, would include Bank Indonesia, the Central Bank of Malaysia, the Hong Kong Monetary Authority, the Monetary Authority of Singapore and the Central Bank of Chile.
Each participant will contribute a minimum of 15 billion yuan ($2.2 billion) or the U.S. dollar equivalent, it said. The BIS said in a separate statement that the funds could be contributed either in yuan or U.S. dollars, and that they would be placed with the BIS, creating a reserve pool.
($1 = 6.6878 renminbi)
Bitcoin Electricity Consumption Down by 25% Since Early June
Bitcoin's energy consumption has reportedly declined drastically since only three weeks ago. Estimates from the Cambridge Bitcoin Electricity Consumption Index on Friday show that the network now consumes more than 25% less power than it did at the start of the month.
According to the index, Bitcoin's current electricity consumption is approximately 10.65 gigawatts. That's down from the 14.34-gigawatt estimate recorded on June 6th.
At these levels, Bitcoin estimated annualized power consumption now sits at 93.33 terawatt-hours – down substantially from May's high of 150 terawatt-hours.
The estimates are based on a "profitability threshold" that uses "different types of mining equipment as the starting point," according to the index's methodology page.
This puts Bitcoin's energy consumption back below Argentina (125 TW/h) and Norway, but still greater than that of Finland (82 TW/h)
Bitcoin's power consumption primarily stems from its proof of work consensus mechanism. The mechanism incentivizes Bitcoin "miners" to consume electricity in a race to construct Bitcoin's next block. The winner earns a fixed number of Bitcoin.
That said, when Bitcoin's price falls, miners become less profitable. This disincentivizes less efficient miners from staying online, which can lead to reduced power consumption and hash rate.
This month, Bitcoin's price dropped below its previous all-time high in 2017. Its hash rate rapidly declined in short order, despite charting an all-time high just two weeks ago.
A recent report from Arcane research found that public miners cumulatively sold off more Bitcoin than they generated in May. The selloff is expected to be higher in June.
SPECIAL OFFER (Sponsored)
Binance Free $100 (Exclusive): Use this link to register and receive $100 free and 10% off fees on Binance Futures first month (terms).
PrimeXBT Special Offer: Use this link to register & enter POTATO50 code to receive up to $7,000 on your deposits.
---