Crypto Companies Downsizing During Bear Market, But Binance And Kraken on Hiring Spree
In June 2022, the cryptocurrency market dropped below the $1 trillion mark —$890 billion at the time of writing. This is the first time since January 2021 that the market goes below the trillions. Several cryptocurrency companies, especially exchanges, are feeling the pain of the ongoing bloodbath in the market and have decided to downsize their staff in order to prepare for the upcoming crypto winter.
Coinbase Slashes 18% Of Staff
On June 14, leading US crypto exchange Coinbase announced cutting almost 20% of its staff due to the current market downturn. 
CEO Brian Armstrong took to Twitter on Tuesday to announce that employees affected by the decision would receive an email notifying them that they no longer have access to Coinbase systems. This was "the only practical choice —said Armstrong in a letter— to ensure not even a single person made a rash decision that harmed the business or themselves."
Overall, Coinbase's decision of slashing 18% of its workforce comes after encountering financial turmoil; Coinbase shares have fallen dramatically by 3/4 during the first months of 2022, and the firm reported a $430 million loss in its Q1 financial report.
During that period, Coinbase went on a massive hiring spree during the extent of the bullish market and also spent millions of dollars on advertisements. "We need to be more mindful of costs as we head into a potential recession," Armstrong tweeted.
1/ Today I shared that I've made the difficult decision to reduce the size of our team at Coinbase by about 18%. The broader market downturn means that we need to be more mindful of costs as we head into a potential recession.

— Brian Armstrong – barmstrong.eth (@brian_armstrong) June 14, 2022
Besides reducing its headcount, Coinbase also rescinded several accepted job applicants before they could start their roles. In the letter, Armstrong said that affected individuals would be connected with open positions at other crypto firms through the recruitment platform Talent Hub.
Crypto.Com, BlockFi, Gemini Joining the Firing Wave
Coinbase wasn't the only company slashing its headcount. The crypto market's rocky conditions, combined with a seemingly US economy being dragged into a recession period, have made several well-known crypto companies reconsider costs and reduce work staff.
Singapore-based crypto exchange Crypto.Com was one of the most active firms in the space throughout 2021 and early 2022, going all out on sponsorships, buying NBA stadium rights, and hundreds of millions in advertisements.
In March, the firm paid $700 million to become an official crypto sponsor of the FIFA World Cup Qatar 2022 and paid Matt Demon $100 million to become its brand ambassador and promote the exchange in a Super Bowl Commercial. On June 10, CEO Kris Marszalek announced the firm laid off over 250 employees or roughly 5% of its workforce.
Before Crypto.com, Winklevoss-led Gemini announced reducing 10% of its workforce, while BlockFi reduced its headcount by over 20%. Crypto companies in Latin America are downsizing too, with Bitso —Mexico's largest exchange— firing over 10% of its staff and Argentinian BuenBit reducing almost half of its workforce.
Hopium: Bitcoin and Kraken On Hiring Spree
While most companies are joining the firing fever, Binance announced they have 2000 open roles, from data research, communications, business development, and more. 
It was not easy saying no to Super bowl ads, stadium naming rights, large sponsor deals a few months ago, but we did.

Today, we are hiring for 2000 open positions for #Binance. pic.twitter.com/n24nrUik8O

— CZ 🔶 Binance (@cz_binance) June 15, 2022
And Kraken has over 500 roles to fill this year. 
What does it all mean? It's time to get back to building! We've got 500+ roles still left to fill this year. Bear markets are the best for recruiting talent that is both aligned with our culture and our mission. Check out Kraken Culture Explained for more.https://t.co/sMbiL1Gpwi

— Kraken Exchange (@krakenfx) June 15, 2022
Changpeng Zhao, CEO of Binance, said the firm has kept on growing despite market conditions and low trading volume from retail investors, mostly thanks to not spending millions of dollars on massive advertisement boards or buying sports stadium rights like other crypto companies. "If we are in a crypto winter, we will leverage that, we will use that to the max," he said in an interview.
Both Binance and Kraken believe bear markets are great opportunities to build, grow and make businesses.
"It's once again time to build. It's time to remember why we're doing this: The Mission of bringing financial freedom and inclusion to the billions of people suffering from financial exclusion, hyperinflation, and a broken system that disproportionately leaves the poor out in the cold." Reads a blog post from Kraken.
In early May, Binance was a member of the 18 equity investors who backed Elon Musk on his bid to take over Twitter. Changpeng Zhao called it "a small contribution to the cause."
But Crypto is Dead (Again), Says the Media
Crypto companies downsizing amid harsh market conditions is not uncommon. In 2019, several well-known startups, exchanges and related companies such as Circle cut a slice of their workforces in order to focus on growth and product development. 
Naturally, corporate media is declaring Bitcoin and crypto dead (again) although this time with less frenziness. The same headlines from 2016, 2018 and 2019 are appearing again in 2022, but with a small spin, adding a "but why" at the end or asking crypto experts and digital asset managers for their opinions on the market.
Malaysia plans record $18 billion subsidy spend in inflation fight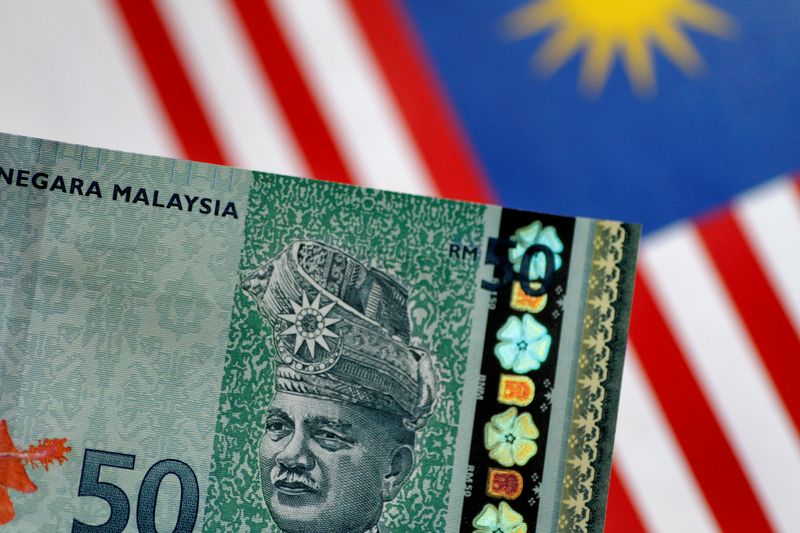 © Reuters. A Malaysia Ringgit note is seen in this illustration photo June 1, 2017. REUTERS/Thomas White/Illustration/Files

KUALA LUMPUR (Reuters) – Malaysia is expected to spend 77.3 billion ringgit ($17.6 billion) in subsidies and cash aid this year, the largest amount in history, to help temper the effects of rising prices, its finance minister said on Saturday.
Prices of goods have jumped in Malaysia in recent months due to supply chain disruptions, labour shortages and the impact of war in Ukraine. Food inflation rose 5.2% from a year earlier in May, the highest since November 2011, government data showed this week.
Malaysia is projected to spend 51 billion ringgit on consumer subsidies including for fuel, electricity, and food, assuming that commodity market prices remain at current levels, Finance Minister Tengku Zafrul Aziz said in a statement.
The government will also distribute 11.7 billion ringgit in cash aid, and 14.6 billion ringgit in other subsidies, he said.
Malaysia said on Wednesday it would disburse nearly $400 million this month to help households cope with rising food and living costs.
Earlier this month, it said an increase in government revenue from rising commodity prices was insufficient to offset an expected spike in subsidy spending this year.
($1 = 4.4000 ringgit)
China's central bank, BIS set up renminbi liquidity arrangement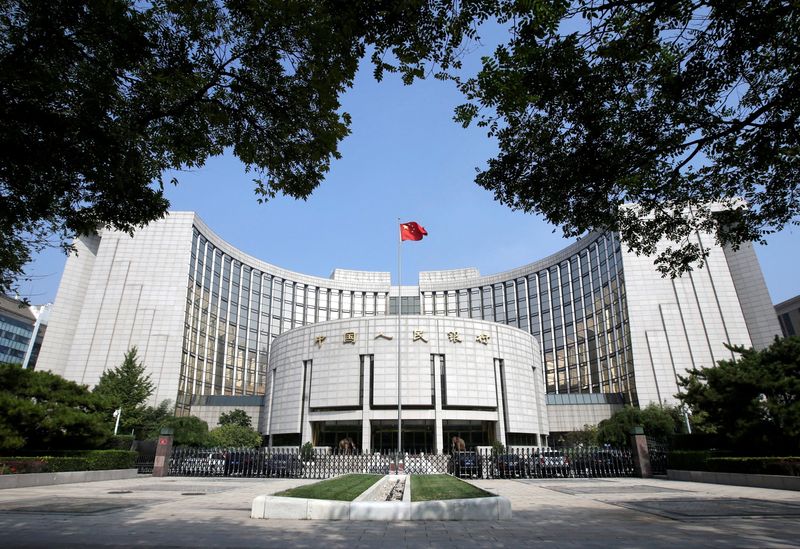 © Reuters. FILE PHOTO: Headquarters of the People's Bank of China (PBOC), the central bank, is pictured in Beijing, China September 28, 2018. REUTERS/Jason Lee

SHANGHAI (Reuters) – China's central bank said on Saturday it had signed an agreement with the Bank for International Settlements to establish a Renminbi Liquidity Arrangement (RMBLA) that will provide support to participating central banks in times of market fluctuations.
The People's Bank of China (PBOC) said the arrangement's first participants, in addition to the PBOC, would include Bank Indonesia, the Central Bank of Malaysia, the Hong Kong Monetary Authority, the Monetary Authority of Singapore and the Central Bank of Chile.
Each participant will contribute a minimum of 15 billion yuan ($2.2 billion) or the U.S. dollar equivalent, it said. The BIS said in a separate statement that the funds could be contributed either in yuan or U.S. dollars, and that they would be placed with the BIS, creating a reserve pool.
($1 = 6.6878 renminbi)
Bitcoin Electricity Consumption Down by 25% Since Early June
Bitcoin's energy consumption has reportedly declined drastically since only three weeks ago. Estimates from the Cambridge Bitcoin Electricity Consumption Index on Friday show that the network now consumes more than 25% less power than it did at the start of the month.
According to the index, Bitcoin's current electricity consumption is approximately 10.65 gigawatts. That's down from the 14.34-gigawatt estimate recorded on June 6th.
At these levels, Bitcoin estimated annualized power consumption now sits at 93.33 terawatt-hours – down substantially from May's high of 150 terawatt-hours.
The estimates are based on a "profitability threshold" that uses "different types of mining equipment as the starting point," according to the index's methodology page.
This puts Bitcoin's energy consumption back below Argentina (125 TW/h) and Norway, but still greater than that of Finland (82 TW/h)
Bitcoin's power consumption primarily stems from its proof of work consensus mechanism. The mechanism incentivizes Bitcoin "miners" to consume electricity in a race to construct Bitcoin's next block. The winner earns a fixed number of Bitcoin.
That said, when Bitcoin's price falls, miners become less profitable. This disincentivizes less efficient miners from staying online, which can lead to reduced power consumption and hash rate.
This month, Bitcoin's price dropped below its previous all-time high in 2017. Its hash rate rapidly declined in short order, despite charting an all-time high just two weeks ago.
A recent report from Arcane research found that public miners cumulatively sold off more Bitcoin than they generated in May. The selloff is expected to be higher in June.
SPECIAL OFFER (Sponsored)
Binance Free $100 (Exclusive): Use this link to register and receive $100 free and 10% off fees on Binance Futures first month (terms).
PrimeXBT Special Offer: Use this link to register & enter POTATO50 code to receive up to $7,000 on your deposits.
---