Civil engineer and contractor build 3D digital bridge with Trimble model collaboration platform
For the first time, engineering and consulting firm WSB was able to meet what is becoming a benchmark in the new era of digital civil construction: 3D delivery. Working for the Minnesota Department of Transportation (MnDOT), WSB used Trimble's BIM collaboration platform Quadri to facilitate a new collaborative and iterative way of working that resulted in paperless, fully digital plan delivery for MnDOT's Highway 169 Redefine project. But that's just the beginning of this highway's digital journey.
Highway 169 in Elk River connects Minnesota's central lakes region with the greater Twin Cities metropolitan area. The highway and adjacent streets in this area have exceeded capacity, creating a bottleneck for travelers.
In response, the MnDOT initiated the $158M Highway 169 Redefine – Elk River project to improve this three-mile stretch. The multi-year effort includes the reconstruction of all four lanes and adjacent road connections, four new interchanges with improved and safer pedestrian accommodations.
The constructible model in Quadri will be used for asset management, harnessing the predictive analysis within preservation. This also unifies the owner-operator as design, construction, and asset management teams who have not historically interacted and whose activities tend to be sequential instead of collaborative.
Goodbye Duplicate Data, Hello Machine-Ready Models
WSB designed the highway overhaul using Bentley's OpenRoads, a parametric model-based design solution for developing horizontal and vertical alignments, profiles, and cross-sections, as well as underground stormwater, watermain, and sanitary sewer networks.
WSB is also working closely with Ames Construction, the general contractor for the project and a Trimble superuser, to deliver that same digital data for construction. Too often within construction, there are assumptions that the model can be used for machine control when it can not, requiring significant rework. The use of Quadri ensures that the data does not stop at the river's edge.
Kyle Klasen, Director of Survey at WSB, said, "Historically, the workflow from the design platform into the contractor's platform has required a lot of duplicated effort from the contractor, who essentially has to build their own models from paper plan sets and 2D design files. As everyone is moving to digital delivery, the ability to seamlessly transfer usable 3D data has become a reality."
WSB and Ames teamed with Trimble and Bentley to assure the smooth transfer of data, largely with the use of Quadri, an integrated data model collaboration platform that drives BIM-based workflows. It's designed to help users maximize the value of the 3D models through construction.
WSB is the first engineering design firm in the U.S. to implement Trimble's Quadri collaboration platform "With this connection," said Klasen, "Ames will have the ability to perform quantity takeoffs in this early phase, and, ultimately, export 3D models to their machine control systems in the field."
Approaching Design in a Flexible, Dynamic Way
The benefit of this collaboration platform has become evident in the early design phase. In one case, the engineering team sought to raise one of the bridges by six feet. WSB and Ames were able to use that same design file to balance earthwork quantities at the different stages, reduce the number of retaining walls and even minimize noise.
Further, Peter Muehlbach, Senior Director of Transportation Program Management at WSB and project manager for the Highway 169 effort, said, "Through this cohesive and collaborative workflow, we were able to make iterative design changes such as moving a noise wall closer on a berm to reduce the wall size by half. Our team can design the iterative changes, quantify them in real-time and work with MnDOT design, construction, and maintenance to move it forward. It's a great way to keep innovating and delivering the best possible solution."
Currently, WSB has been able to successfully transfer data through the OpenRoads connector to Quadri, including element types. "Design data has been seamlessly transferred from ORD to Quadri thus far," Klasen added.
Partnering for Progress
The larger benefit of this digital bridge between design and construction models, according to WSB Chief Operating Officer Jon Chiglo, is the opportunity to further enhance today's more collaborative procurement methods.
"I think everybody recognizes that technology can really make this project more successful," he noted, "The technology fosters a much more collaborative environment. Each of us [Ames and WSB] have already benefited in multiple ways. That's why we brought Trimble and Bentley into the process—we knew there were some challenges there and looked to them to facilitate a resolution. I think it's worked out well."
The construction of this two-year conversion project is scheduled to begin in the spring of 2022.
Malaysia plans record $18 billion subsidy spend in inflation fight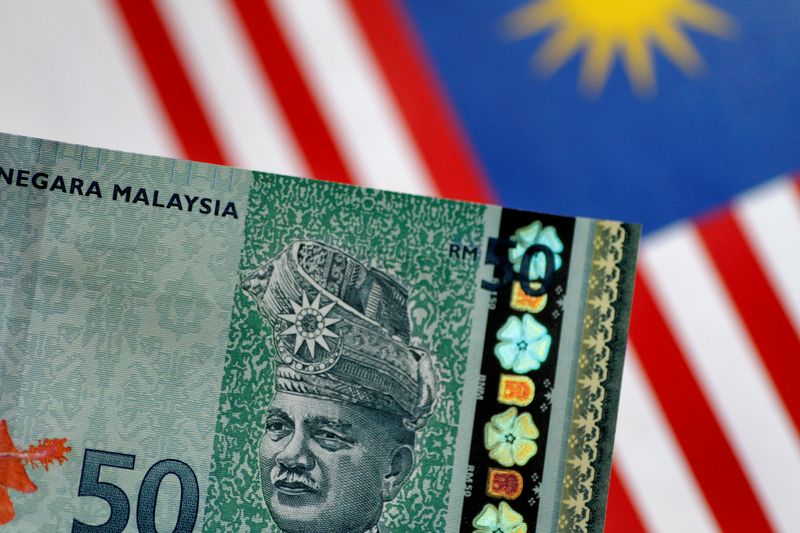 © Reuters. A Malaysia Ringgit note is seen in this illustration photo June 1, 2017. REUTERS/Thomas White/Illustration/Files

KUALA LUMPUR (Reuters) – Malaysia is expected to spend 77.3 billion ringgit ($17.6 billion) in subsidies and cash aid this year, the largest amount in history, to help temper the effects of rising prices, its finance minister said on Saturday.
Prices of goods have jumped in Malaysia in recent months due to supply chain disruptions, labour shortages and the impact of war in Ukraine. Food inflation rose 5.2% from a year earlier in May, the highest since November 2011, government data showed this week.
Malaysia is projected to spend 51 billion ringgit on consumer subsidies including for fuel, electricity, and food, assuming that commodity market prices remain at current levels, Finance Minister Tengku Zafrul Aziz said in a statement.
The government will also distribute 11.7 billion ringgit in cash aid, and 14.6 billion ringgit in other subsidies, he said.
Malaysia said on Wednesday it would disburse nearly $400 million this month to help households cope with rising food and living costs.
Earlier this month, it said an increase in government revenue from rising commodity prices was insufficient to offset an expected spike in subsidy spending this year.
($1 = 4.4000 ringgit)
China's central bank, BIS set up renminbi liquidity arrangement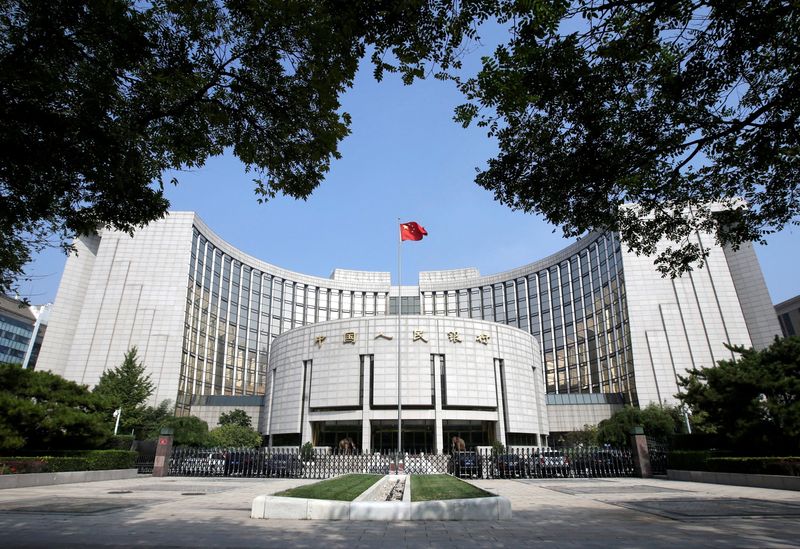 © Reuters. FILE PHOTO: Headquarters of the People's Bank of China (PBOC), the central bank, is pictured in Beijing, China September 28, 2018. REUTERS/Jason Lee

SHANGHAI (Reuters) – China's central bank said on Saturday it had signed an agreement with the Bank for International Settlements to establish a Renminbi Liquidity Arrangement (RMBLA) that will provide support to participating central banks in times of market fluctuations.
The People's Bank of China (PBOC) said the arrangement's first participants, in addition to the PBOC, would include Bank Indonesia, the Central Bank of Malaysia, the Hong Kong Monetary Authority, the Monetary Authority of Singapore and the Central Bank of Chile.
Each participant will contribute a minimum of 15 billion yuan ($2.2 billion) or the U.S. dollar equivalent, it said. The BIS said in a separate statement that the funds could be contributed either in yuan or U.S. dollars, and that they would be placed with the BIS, creating a reserve pool.
($1 = 6.6878 renminbi)
Bitcoin Electricity Consumption Down by 25% Since Early June
Bitcoin's energy consumption has reportedly declined drastically since only three weeks ago. Estimates from the Cambridge Bitcoin Electricity Consumption Index on Friday show that the network now consumes more than 25% less power than it did at the start of the month.
According to the index, Bitcoin's current electricity consumption is approximately 10.65 gigawatts. That's down from the 14.34-gigawatt estimate recorded on June 6th.
At these levels, Bitcoin estimated annualized power consumption now sits at 93.33 terawatt-hours – down substantially from May's high of 150 terawatt-hours.
The estimates are based on a "profitability threshold" that uses "different types of mining equipment as the starting point," according to the index's methodology page.
This puts Bitcoin's energy consumption back below Argentina (125 TW/h) and Norway, but still greater than that of Finland (82 TW/h)
Bitcoin's power consumption primarily stems from its proof of work consensus mechanism. The mechanism incentivizes Bitcoin "miners" to consume electricity in a race to construct Bitcoin's next block. The winner earns a fixed number of Bitcoin.
That said, when Bitcoin's price falls, miners become less profitable. This disincentivizes less efficient miners from staying online, which can lead to reduced power consumption and hash rate.
This month, Bitcoin's price dropped below its previous all-time high in 2017. Its hash rate rapidly declined in short order, despite charting an all-time high just two weeks ago.
A recent report from Arcane research found that public miners cumulatively sold off more Bitcoin than they generated in May. The selloff is expected to be higher in June.
SPECIAL OFFER (Sponsored)
Binance Free $100 (Exclusive): Use this link to register and receive $100 free and 10% off fees on Binance Futures first month (terms).
PrimeXBT Special Offer: Use this link to register & enter POTATO50 code to receive up to $7,000 on your deposits.
---