Cardano fails to hold $0.5 – What next?
Cardano was up for a few days of recovery after the crypto market rebounded over the last weekend. At one point, ADA in fact managed to surge past the crucial $0.5 price. Many analysts expected the coin to consolidate above this but it has since pulled back below. So, what happens next for ADA? Here are some notable highlights first:
ADA has retreated slightly but could still retest $0.5 with improved sentiment

The coin will however need to see a surge in trade volume for this to happen

Failure to reclaim $0.5 could push ADA back to the $0.380 support in the short term
Data Source: TradingView 
Cardano price analysis and prediction
After a major sell-off in crypto over the past week, the market began to recover this weekend. ADA in fact went above $0.5, a crucial support zone that it had managed to hold for a few weeks. However, the altcoin failed to keep the price there. 
Instead, ADA retreated and is now trading at around $0.48. However, there is still an opportunity for the coin to jump above $0.5. But based on relatively lower trade volume, ADA may struggle to get there. Nonetheless, if bulls can somehow regain $0.5, ADA will need to surge past $0.55 to have any chance of staying above.
In fact, a sustained accumulation here could trigger a run towards $0.63 in the near term. But if weakness persists, ADA may see a major cliff dive that will push it towards its monthly support of around $0.380.
Will ADA rebound?
Well, ADA has actually been rebounding over the past few days. The pullback seen over the last 24 hours could be a bleep in an otherwise decent run. 
But since sentiment in the market is yet to fully recover, it is likely ADA has faced a major loss of momentum. As such, a steadier decline could come in the days ahead.
Malaysia plans record $18 billion subsidy spend in inflation fight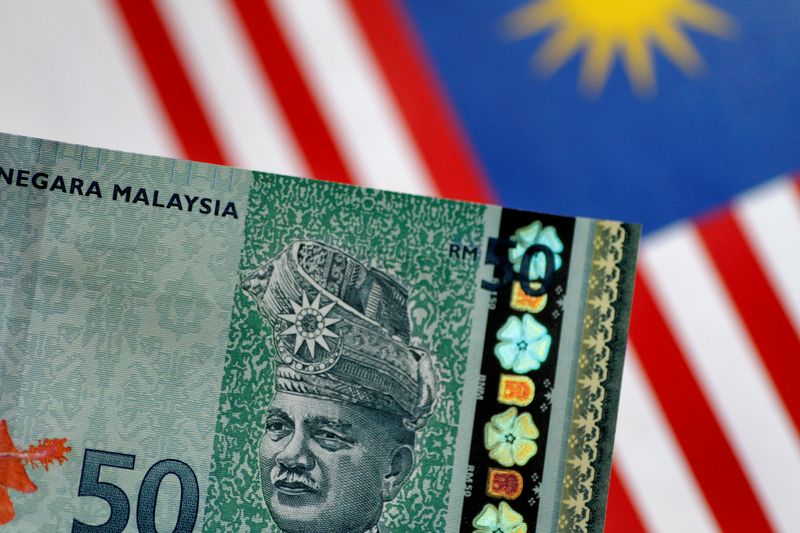 © Reuters. A Malaysia Ringgit note is seen in this illustration photo June 1, 2017. REUTERS/Thomas White/Illustration/Files

KUALA LUMPUR (Reuters) – Malaysia is expected to spend 77.3 billion ringgit ($17.6 billion) in subsidies and cash aid this year, the largest amount in history, to help temper the effects of rising prices, its finance minister said on Saturday.
Prices of goods have jumped in Malaysia in recent months due to supply chain disruptions, labour shortages and the impact of war in Ukraine. Food inflation rose 5.2% from a year earlier in May, the highest since November 2011, government data showed this week.
Malaysia is projected to spend 51 billion ringgit on consumer subsidies including for fuel, electricity, and food, assuming that commodity market prices remain at current levels, Finance Minister Tengku Zafrul Aziz said in a statement.
The government will also distribute 11.7 billion ringgit in cash aid, and 14.6 billion ringgit in other subsidies, he said.
Malaysia said on Wednesday it would disburse nearly $400 million this month to help households cope with rising food and living costs.
Earlier this month, it said an increase in government revenue from rising commodity prices was insufficient to offset an expected spike in subsidy spending this year.
($1 = 4.4000 ringgit)
China's central bank, BIS set up renminbi liquidity arrangement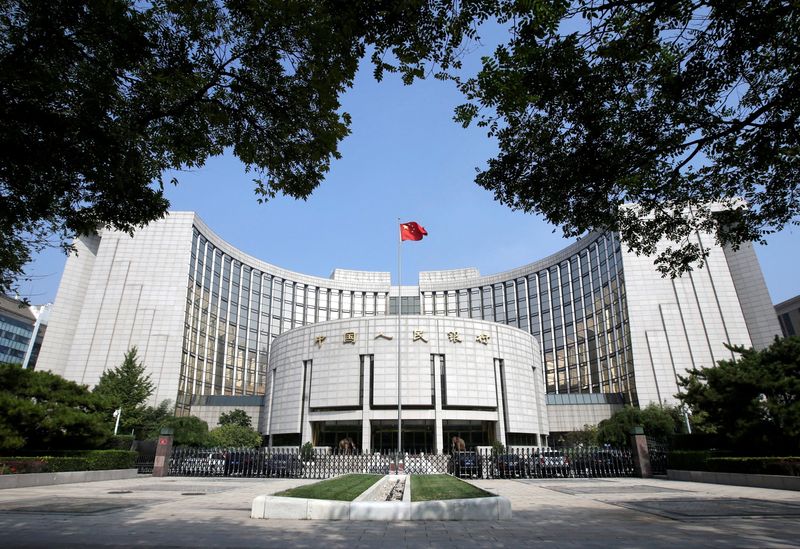 © Reuters. FILE PHOTO: Headquarters of the People's Bank of China (PBOC), the central bank, is pictured in Beijing, China September 28, 2018. REUTERS/Jason Lee

SHANGHAI (Reuters) – China's central bank said on Saturday it had signed an agreement with the Bank for International Settlements to establish a Renminbi Liquidity Arrangement (RMBLA) that will provide support to participating central banks in times of market fluctuations.
The People's Bank of China (PBOC) said the arrangement's first participants, in addition to the PBOC, would include Bank Indonesia, the Central Bank of Malaysia, the Hong Kong Monetary Authority, the Monetary Authority of Singapore and the Central Bank of Chile.
Each participant will contribute a minimum of 15 billion yuan ($2.2 billion) or the U.S. dollar equivalent, it said. The BIS said in a separate statement that the funds could be contributed either in yuan or U.S. dollars, and that they would be placed with the BIS, creating a reserve pool.
($1 = 6.6878 renminbi)
Bitcoin Electricity Consumption Down by 25% Since Early June
Bitcoin's energy consumption has reportedly declined drastically since only three weeks ago. Estimates from the Cambridge Bitcoin Electricity Consumption Index on Friday show that the network now consumes more than 25% less power than it did at the start of the month.
According to the index, Bitcoin's current electricity consumption is approximately 10.65 gigawatts. That's down from the 14.34-gigawatt estimate recorded on June 6th.
At these levels, Bitcoin estimated annualized power consumption now sits at 93.33 terawatt-hours – down substantially from May's high of 150 terawatt-hours.
The estimates are based on a "profitability threshold" that uses "different types of mining equipment as the starting point," according to the index's methodology page.
This puts Bitcoin's energy consumption back below Argentina (125 TW/h) and Norway, but still greater than that of Finland (82 TW/h)
Bitcoin's power consumption primarily stems from its proof of work consensus mechanism. The mechanism incentivizes Bitcoin "miners" to consume electricity in a race to construct Bitcoin's next block. The winner earns a fixed number of Bitcoin.
That said, when Bitcoin's price falls, miners become less profitable. This disincentivizes less efficient miners from staying online, which can lead to reduced power consumption and hash rate.
This month, Bitcoin's price dropped below its previous all-time high in 2017. Its hash rate rapidly declined in short order, despite charting an all-time high just two weeks ago.
A recent report from Arcane research found that public miners cumulatively sold off more Bitcoin than they generated in May. The selloff is expected to be higher in June.
SPECIAL OFFER (Sponsored)
Binance Free $100 (Exclusive): Use this link to register and receive $100 free and 10% off fees on Binance Futures first month (terms).
PrimeXBT Special Offer: Use this link to register & enter POTATO50 code to receive up to $7,000 on your deposits.
---