Bringing Your IT Staff Back to the Office
When COVID-19 struck in 2020, companies went into "lockdown" mode and many IT workers and other business professionals began working from home. Since then, many have returned to the workplace. Others, accustomed to remote work and maintaining a better work-life balance, have no desire to return to the office.
IT departments have responded with more opportunities for remote work. In highly competitive IT job markets such as the Silicon Valley, offering remote work options was a necessity. In other areas of the country, too, organizations hoping to retain and attract IT talent have offered remote work.
But remote work has its pros and cons.
Remote work pays dividends when IT staff members assigned to projects get "quiet time" away from constant interruptions at the office so they can focus on their project work. However, when project team meetings are called, remote work can be far less effective.
According to communication and body language researchers, up to 90% of human communication can be non-verbal. While this seems like a high number, few of us who have managed IT projects and project meetings will underestimate the power of a user's smile (or frown) during a requirements definition meeting, or the tell-tale signs of meeting exhaustion (or boredom) that set in when meetings run too long — nor can we underestimate the value of a team meeting over a pizza lunch.
We also know that online video meetings do not provide the same quality of interaction as in-person gatherings.
"Regular face-to-face interaction, nonverbal communication is quite natural, and each of us naturally makes and interprets gestures and nonverbal cues subconsciously," noted Stanford Professor Jeremy Bailenson, in a Stanford News article. "But in video chats, we have to work harder
to send and receive signals…If you want to show someone that you are agreeing with them, you have to do an exaggerated nod or put your thumbs up. That adds cognitive load as you're using mental calories in order to communicate."
What IT Can Do Now
In many respects, the balance between work at the office and work at home hasn't changed significantly for IT. What has
changed are people's expectations of being able to work more from home because of work deployment changes  during the pandemic.
Do IT leaders need to adjust based upon this?
Here are four things to consider:
1. Employees want work-life balance
Even before the COVID crisis, researchers at firms like Gartner were uncovering the importance of work-life balance for employees.
The employees' desire for work-life balance hasn't waned. It's incumbent on IT leaders to create work environments that help employees achieve work-life balance, and it's likely that at least some opportunity for working remotely fits into this puzzle.
2. Explain the rules for working from home and working from the office
When my staff first moved to a remote work concept, there were equity questions that some staff members raised because they felt that if some people in IT could work from home nearly all of the time, everyone should have the same opportunity.
The fact was, some jobs in IT were almost entirely task-oriented and could be done independently, but other jobs required interactions with people to accomplish the work.
The people-oriented jobs in IT included management, business/systems analysts, trainers, etc. These positions required continuous in-person interactions with others, while other task-oriented IT jobs (systems programmer, network administrator) were more amenable to extended periods of remote work. Depending upon the role in IT they were performing, staff members needed to know upfront what the in-office (versus remote work) expectations were for the positions that they filled.
That is still true in 2022.
3. Provide remote work options
Although there are people-oriented IT jobs, this doesn't mean that accommodations can't be made for individuals in "people jobs" to work at home.
"Telecommuting usually leads to fewer interruptions, less office politics, a quieter noise level, and less (or more efficient) meetings," according to FlexJobs' Emily Courtney. "Add in the lack of a commute, and remote workers typically have more time and fewer distractions, which leads to increased productivity –a huge benefit of working from home for both employees and employers alike."
4. Ensure employee engagement
In my IT remote work strategy, we had a system developer who worked from home, and whom we saw in the office perhaps once or twice a year. The developer's work was good, but there were also questions about how some of the work integrated with other systems and project work, and even who this "mystery developer" was!
We concluded that even for staff members who worked remotely, it was good practice for them to work onsite at least once per month.
What to Read Next:
Developing Leadership Skills for the Virtual Workplace
InformationWeek Salary Survey: What IT Pros Earn
Remote Work Jobs Still Growing, Particularly for Tech Pros
Build a website on your own, no coding skills required, for just $59
StackCommerce

Websites used to be hard to make. Today, they require much less skill. In fact, virtually anyone can make an attractive website with zero coding knowledge. You only need a website builder like Buldix Pro, and lifetime subscriptions are on sale for just $59.

Buldix Pro is a popular drag-and-drop website builder ideal for non-techies, seasoned web developers, and everyone in between. You just choose from its existing stock of templates and customize it to suit your needs. You can drag and drop a variety of pre-made assets, websites are responsive, and you can even link your own custom domain and host it on your own.

Yes, there are other drag-and-drop website builders out there. But most are too simplistic for professional applications. Buldix Pro, by contrast, works great for everyone. Even professional developers use it to get jobs done much faster than they could by coding alone. Plus it's received tremendous user reviews on Facebook, Dealfuel, and more, so you can research how well it works before you buy.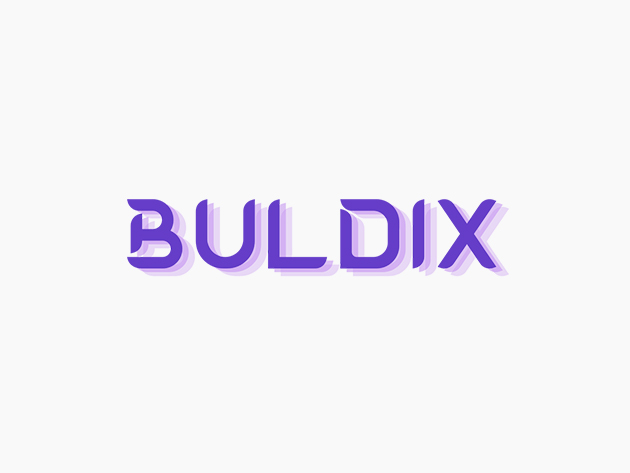 Buldix Pro: Lifetime Subscription – $59

See Deal

Prices subject to change.

When you purchase through links in our articles, we may earn a small commission. This doesn't affect our editorial independence.
Arkansas Bill (2021) Establishing a Database for Tracking Women Seeking Abortion
On February 9, 2021 in the House:
Notification that HB1195 is now Act 90
On February 5, 2021 in the House:
Correctly enrolled and ordered transmitted to the Governor's Office.
On February 4, 2021 in the House:
TO BE ENROLLED
Returned From the Senate as passed.
On February 4, 2021 in the Senate:
Returned to the House as passed.
Read the third time and passed.
On February 3, 2021 in the Senate:
Returned by the Committee, with the recommendation that it Do Pass
On February 1, 2021 in the House:
Read the third time and passed and ordered transmitted to the Senate.
On February 1, 2021 in the Senate:
Received from the House.
Read first time, rules suspended, read second time, referred to PUBLIC HEALTH, WELFARE AND LABOR COMMITTEE – SENATE
On January 28, 2021 in the House:
Returned by the Committee Do Pass
On January 27, 2021 in the House:
REPORTED CORRECTLY ENGROSSED
Amendment No. 2 read and adopted and the bill ordered engrossed.
Placed on second reading for the purpose of amendment.
On January 26, 2021 in the House:
REPORTED CORRECTLY ENGROSSED
Amendment No. 1 read and adopted and the bill ordered engrossed.
Placed on second reading for the purpose of amendment.
On January 14, 2021 in the House:
Read the first time, rules suspended, read the second time and referred to the Committee on PUBLIC HEALTH, WELFARE AND LABOR COMMITTEE- HOUSE
Filed
The most anticipated monitor of 2022 might be soon ready to launch
Samsung's unique Odyssey Ark gaming monitor might finally go on sale in the coming weeks. A report from the Korean publication ETNews (via SamMobile) suggests that the 55-inch curved monitor is set to become available sometime in August.
After having been announced and showcased at CES in January, the release of the Odyssey Ark has been highly anticipated. However, several specifications, including HDR support, brightness, and port configurations, remain unknown at this time.
So far, we know for sure that the monitor features a 16:9 4K OLED display, which was showcased in a vertical stance but also supports pivot, tilt, and rotation modes. The aspect ratio can also be set to ultrawide 21:9 or ultrawide 49:9, depending on user preference.
SamMobile claims to have learned from Samsung at CES that the monitor will have a 1000R curve radius, a UHD resolution, an active refresh rate of 165Hz, a 1 millisecond response time, six surround sound speakers with Dolby Atmos support, and support for FreeSync and G-Sync technologies. The publication added that the specs are subject to change up until the Odyssey Ark is released.
The massive monitor is also using a QD-OLED panel instead of a traditional OLED panel, which has been a trend on gaming monitors experimenting with OLED throughout the year. We've seen other monitors, such as the Alienware 34, use Samsung's QD-OLED panels, which helps keep the price of the peripheral lower. However, due to the sheer size of the Odyssey Ark, it is possible the monitor could have a steep price.
The price of the Odyssey Ark has not yet been revealed. However, some bloggers speculate that the monitor could sell for upwards of $2,500, using the 49-inch Odyssey Neo G9 as an example. The Odyssey Neo G9 is also a curved monitor, which sells for $1,800. The smaller still, 32-inch Odyssey Neo G8, was also showcased at CES and sells for $1,500.
Editors' Recommendations
IPS vs. VA displays: Which is best for your monitor or TV?

Why HDR gaming on PC is such a mess, according to a Ubisoft developer

Microsoft just turned the Edge browser into a gaming powerhouse

Chromebook gaming could get serious with rumored Nvidia GPUs on the way

MacBook Air 2022: M2 chip, new colors, thinner bezels, and more