Brian and Charles Imagines an Optimistic Future for AI
It does seem to help him grow up, or to become more emboldened.
Hayward: He does become more responsible. If you have kids, you do become more responsible. It makes you grow up. And I don't want to get into spoilers, but it also makes him stand up for himself and have more confidence to talk to people.
Has working on Brian and Charles for so many years made you two think more about AI? Have you learned about it? Do you have thoughts about the joys or dangers?
Hayward: I regularly look at AI things, and for the most part it terrifies me. When I look at those robots … there's a video of these massive robots doing parkour and I watch it and I just think, "Those things could be hammering my door down at some point in the future and marching us all down the streets." Whenever I hear about robots, it's all like, "Oh, we're gonna put weapons on drones now," and you go, "Oh, OK."
I mean, if the culmination of AI is Charles, we'll be fine, because we can just push those robots over. But I'm more worried about those robot dogs that I've seen on videos walking around, trying to attack.
They really are terrifying. If they made them look like Charles, we'd all be on board, but instead they just look like war machines.
Hayward: Exactly. It's those weird dogs that walk with their arms bent. It's like, "What? What is that? Why have you made that? What's it gonna do?"
Earl: I just put my head in the sand. I don't know about any of that.
Playing one character over the course of many years isn't something that we necessarily see a lot of in the States, though it does happen. The tradition is stronger in the UK, where a character can live over multiple projects and decades.
What do you think keeps calling you back to Brian? Do you have him mastered, or are you still trying to figure him out?
Earl: I think it's just finding a project. When we were writing this, After Life came at the same time, and I didn't really think into the future. Eighteen months down the line, both projects have come out at the same time and they both have the same character. I really didn't think ahead.
It's always been just wanting to find a project to put Brian in. I wanted to find a story to plunk him in. Also, now, I just find it really easy to slip into those mannerisms and react to other characters and robots. It's like a habit.
Is there a germ of you in Brian? Is Brian just an enhanced or downgraded or parallel version of you?
Earl: I don't know what Brian is, because there have been so many different incarnations. He's gone from shy to rough and aggressive to jokey. I don't know what he is.
So, I have to ask, how does the Charles costume actually work? It seems obvious looking at it, but what is it like inside?
Hayward: So, it's a reinforced cardboard box. The mannequin head is on a stick that you pick litter with, and the picking bit is the mouth. I operate the head with one hand, and my other arm is sticking out the side. So I've got one arm that I can move and the other is false.
I also put a big set of armor on my shins, like a knight's armor on my legs to give a bit of a joint on the knees. We're always trying to make the legs look less human. So I had to wear big puffy trousers and put bits of metal wherever we could to try and make it look less like my spindly legs. Along with the blue eye, there you go, that's Charles.
Earl: We always wanted the audience to go "Well, that's just a bloke in a box." It's just about the cheekiness.
Build a website on your own, no coding skills required, for just $59
StackCommerce

Websites used to be hard to make. Today, they require much less skill. In fact, virtually anyone can make an attractive website with zero coding knowledge. You only need a website builder like Buldix Pro, and lifetime subscriptions are on sale for just $59.

Buldix Pro is a popular drag-and-drop website builder ideal for non-techies, seasoned web developers, and everyone in between. You just choose from its existing stock of templates and customize it to suit your needs. You can drag and drop a variety of pre-made assets, websites are responsive, and you can even link your own custom domain and host it on your own.

Yes, there are other drag-and-drop website builders out there. But most are too simplistic for professional applications. Buldix Pro, by contrast, works great for everyone. Even professional developers use it to get jobs done much faster than they could by coding alone. Plus it's received tremendous user reviews on Facebook, Dealfuel, and more, so you can research how well it works before you buy.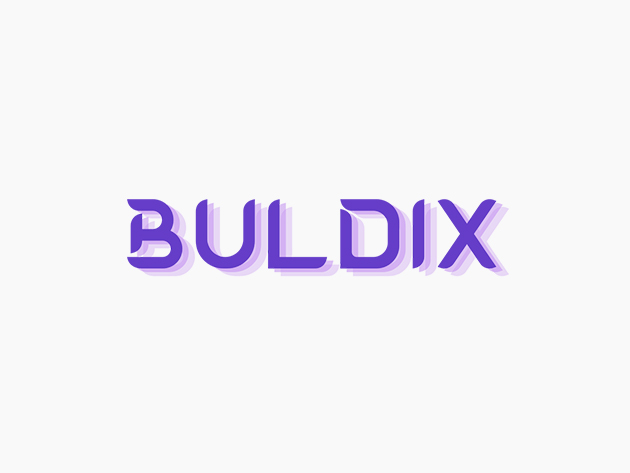 Buldix Pro: Lifetime Subscription – $59

See Deal

Prices subject to change.

When you purchase through links in our articles, we may earn a small commission. This doesn't affect our editorial independence.
Arkansas Bill (2021) Establishing a Database for Tracking Women Seeking Abortion
On February 9, 2021 in the House:
Notification that HB1195 is now Act 90
On February 5, 2021 in the House:
Correctly enrolled and ordered transmitted to the Governor's Office.
On February 4, 2021 in the House:
TO BE ENROLLED
Returned From the Senate as passed.
On February 4, 2021 in the Senate:
Returned to the House as passed.
Read the third time and passed.
On February 3, 2021 in the Senate:
Returned by the Committee, with the recommendation that it Do Pass
On February 1, 2021 in the House:
Read the third time and passed and ordered transmitted to the Senate.
On February 1, 2021 in the Senate:
Received from the House.
Read first time, rules suspended, read second time, referred to PUBLIC HEALTH, WELFARE AND LABOR COMMITTEE – SENATE
On January 28, 2021 in the House:
Returned by the Committee Do Pass
On January 27, 2021 in the House:
REPORTED CORRECTLY ENGROSSED
Amendment No. 2 read and adopted and the bill ordered engrossed.
Placed on second reading for the purpose of amendment.
On January 26, 2021 in the House:
REPORTED CORRECTLY ENGROSSED
Amendment No. 1 read and adopted and the bill ordered engrossed.
Placed on second reading for the purpose of amendment.
On January 14, 2021 in the House:
Read the first time, rules suspended, read the second time and referred to the Committee on PUBLIC HEALTH, WELFARE AND LABOR COMMITTEE- HOUSE
Filed
The most anticipated monitor of 2022 might be soon ready to launch
Samsung's unique Odyssey Ark gaming monitor might finally go on sale in the coming weeks. A report from the Korean publication ETNews (via SamMobile) suggests that the 55-inch curved monitor is set to become available sometime in August.
After having been announced and showcased at CES in January, the release of the Odyssey Ark has been highly anticipated. However, several specifications, including HDR support, brightness, and port configurations, remain unknown at this time.
So far, we know for sure that the monitor features a 16:9 4K OLED display, which was showcased in a vertical stance but also supports pivot, tilt, and rotation modes. The aspect ratio can also be set to ultrawide 21:9 or ultrawide 49:9, depending on user preference.
SamMobile claims to have learned from Samsung at CES that the monitor will have a 1000R curve radius, a UHD resolution, an active refresh rate of 165Hz, a 1 millisecond response time, six surround sound speakers with Dolby Atmos support, and support for FreeSync and G-Sync technologies. The publication added that the specs are subject to change up until the Odyssey Ark is released.
The massive monitor is also using a QD-OLED panel instead of a traditional OLED panel, which has been a trend on gaming monitors experimenting with OLED throughout the year. We've seen other monitors, such as the Alienware 34, use Samsung's QD-OLED panels, which helps keep the price of the peripheral lower. However, due to the sheer size of the Odyssey Ark, it is possible the monitor could have a steep price.
The price of the Odyssey Ark has not yet been revealed. However, some bloggers speculate that the monitor could sell for upwards of $2,500, using the 49-inch Odyssey Neo G9 as an example. The Odyssey Neo G9 is also a curved monitor, which sells for $1,800. The smaller still, 32-inch Odyssey Neo G8, was also showcased at CES and sells for $1,500.
Editors' Recommendations
IPS vs. VA displays: Which is best for your monitor or TV?

Why HDR gaming on PC is such a mess, according to a Ubisoft developer

Microsoft just turned the Edge browser into a gaming powerhouse

Chromebook gaming could get serious with rumored Nvidia GPUs on the way

MacBook Air 2022: M2 chip, new colors, thinner bezels, and more